Meet Your New Congress
The 117th Congress is a house divided. Democrats will have a narrower margin of control in the House, with 222 Democrats and 212 Republicans. The Senate is divided evenly with 50 members from each party after the final two run-off elections in Georgia last week. That means that Vice President Kamala Harris will cast the deciding vote to break a tie in the Senate. 
Nancy Pelosi was re-elected as the Speaker of the House of Representatives for the fourth and final time on its opening day. She then swore in the new members of the House of Representatives. Vice President Mike Pence swore in newly-elected senators earlier that day. The first order of business for Congress is to set the rules under which it will conduct its operations. The House adopted its new rules package on Monday, January 4th.
The new Congress is getting younger and more female. The average age of the incoming Congress is 59, versus 60 in the last Congress. Women are better represented than before, making up almost 27 percent of the new Congress. Republican women made considerable strides in the House, more than doubling their ranks from 13 to 27.
The 117th Congress will also be the most diverse governing body of our nation to date. While most of Congress—about 75 percent—is still white, Black lawmakers increased their ranks to about 12 percent of the House and 3 percent of the Senate, and Hispanics increased to 9 percent of the House and 4 percent of the Senate.
Also, the 117th Congress will have more LGBTQ members than ever before. New York Democrats Ritchie Torres and Mondaire Jones will become the first openly gay Black members of Congress. Their election in the House brings the number of LGBTQ lawmakers to 11 —the most in U.S. history.
The incoming Congress has many pressing issues to deal with, including the coronavirus pandemic's surging numbers. The official swearing-in of the new members of the 117th Congress took place amidst the pandemic restrictions mandated to slow the virus's spread in our nation's capitol. Although divided, Congress will need to work together to address the serious economic and social issues related to the pandemic in meaningful ways in the months ahead.
This week's Current Event resources allow you to explore and promote meaningful discussion with your students about the latest news on the 117th Congress.
Essential Questions:
Videos:
Watch Opening Day of the 117th Congress — Washington Post
Nancy Pelosi declared House Speaker after vote count — PBS News Hour
Democrats take control of congress as Harris swears in history-making senators — GMA
Audio & Podcasts: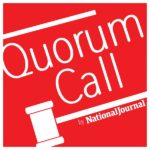 Episode 199: The 117th Congress (32 mins)
Recent Articles:
Recent Editorials:
Political Cartoons: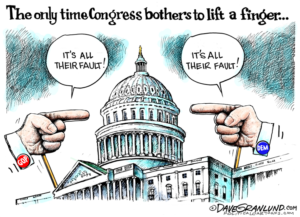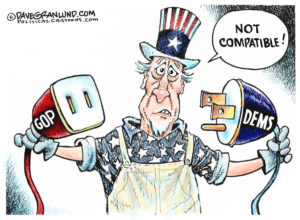 Cagle — Political Cartoons
Resources for using Political Cartoons in the Classroom: 
Primary Sources:
Visual Resources:
Lesson Plans:
Lesson Plans regarding Media & News Literacy (general):
Media Literacy Resources – Newseum
News & Media Literacy Lessons – Common Sense
Media Misinformation, Viral Deception, and "Fake News" – University of Wyoming
Evaluating Sources in a 'Post-Truth' World: Ideas for Teaching and Learning About Fake News – New York Times Lessons