Take advantage of some great opportunities to support Civics Learning Project while simply shopping for the things you buy every day — these options make it easy!
---
iGive.com partners with nearly 2,000 online stores and vendors, each of which donates a portion of their sales to the non-profit of your choice. Activate iGive with a few simple steps.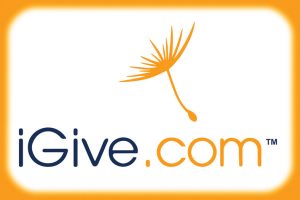 Go to the iGive website
Create an account
Select Civics Learning Project as your charity of choice. (You can type "classroom" into the search box; we're one of the first results.)
Download the appropriate plugin for the browser you use most often for online shopping.
Install the plugin.
The iGive icon will now appear on your browser navigation bar, your sign that any shopping you do at an iGive partner will rack up donations to Civics Learning Project. Remember, if you use multiple browsers or devices, you'll need a separate plugin for each one. There are also convenient apps for smartphones and tablets.
---
Local one-stop-shopping pioneer Fred Meyer has been giving back to the community since its start in 1922.
If you are a Fred Meyer Rewards member, you can select Civics Learning Project as a community partner, and a portion of all shopping you do will be donated to us. Just be sure to present your Rewards Card each time you shop.
Go to the Community Rewards page, log in to your account, and link your Rewards Card to Civics Learning Project (organization R1764).