Community Action Projects
Inquiry-based project learning that leads to relevant, real change in students' communities is what CAPs is all about!
Information about the virtual 2024 Community Action Projects State Showcase coming soon!
Community Action Projects (Project Citizen) is an inquiry-based student action program that can be adapted to suit the needs of your classroom. Every year thousands of students around the country research and collaborate together to develop new policies around issues that are important to them in their communities. Using proven student engagement methods, Community Action Projects (Project Citizen) can transform civic engagement for all types of learners.
Change your community,
change your world!
Check out our full Guides for elementary, middle, and high schools for how to implement CAPs in your classroom. The Handbooks all include materials, handouts, and lesson plans ready to go:
A new addition to our Community Action Projects resources is our CAPS Distance Learning Guide – it will give you tips on how to adjust Project Citizen to remote learning. 
Click here for a helpful, interactive demonstration of a portfolio.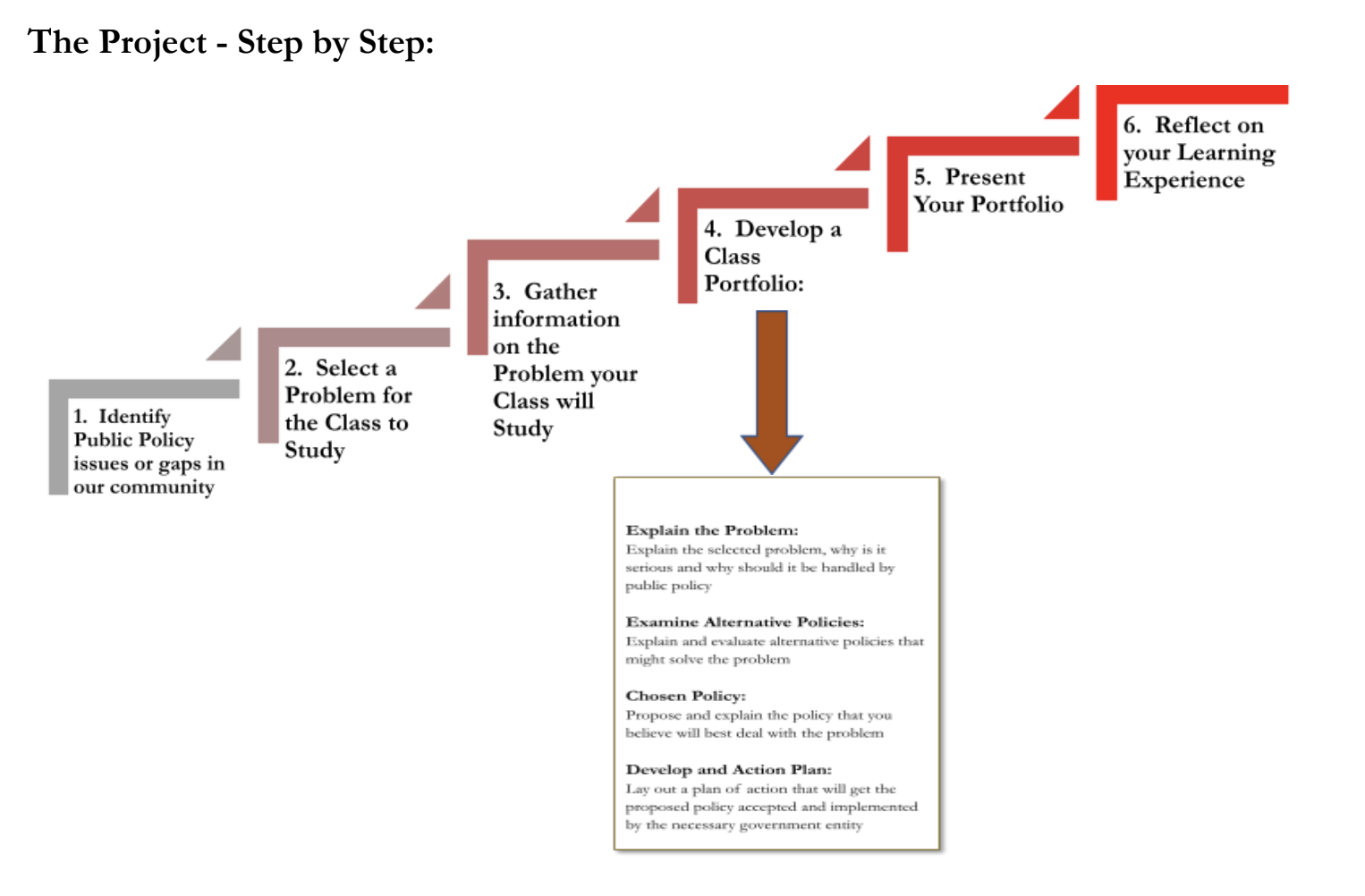 If you would like Civics Learning Project to come to your school or district during the school year to do a Community Action Project (Project Citizen) training, contact Beth Cook.