As coronavirus cases top 11 million and continue to rise across the United States, many states are once again imposing limits on businesses and everyday life. But a vaccine is now in sight.
States are taking different approaches to the crisis. Some governors are closing down sectors of the economy they had reopened after spring lockdowns, in the face of surging numbers and hospitals that are stretched to capacity. For most Californians, many non-essential indoor business operations are closed.
Stay-at-Home orders are also advised in a few states, such as California and Massachusetts. New Mexico remains the only state with a curfew in place as the state grapples with an "unprecedented surge" of cases during November. Other states, fearing the harm a failing economy will do their citizens, largely remain open but have been setting stricter capacity limits.
In Oregon, Governor Kate Brown announced a statewide two-week "freeze" with closures of restaurants, gyms, and event venues. Retail stores, grocery stores, and pharmacies must reduce their capacity to 75 percent, and social gatherings must be limited to no more than six people and no more than members of two households.
Mask mandates are currently in effect in 33 states, including Oregon, while some states continue to have no mask restrictions. Other states have partial mask requirements, such as in certain counties where outbreaks or occurring, or inside restaurants statewide. Idaho, Wyoming, South Dakota, Missouri, Oklahoma, Tennessee, Georgia, Florida, Arizona, and Alaska continue to have no mask restrictions in the face of this new deadly surge, leaving local governments to decide, on their own, whether to require masks or take other protective measures.
Also this week, three different drug-makers have announced promising interim results, which could transform the need for statewide shut-downs and other restrictive measures. According to early data, it appears that all three vaccines will be highly effective at preventing COVID-19 infections.
Vaccinations could begin in the United States in the second half of December, starting with high-risk groups and becoming available for the rest of the population in spring, according to Dr. Anthony Fauci, director of the National Institute of Allergy and Infectious Diseases. This is an encouraging development for many who wish to safely gather as the winter holidays quickly approach. 
This week's Current Event resources allow you to explore the latest news on Coronavirus Restrictions, Lockdowns and Vaccines, and to discuss the implications with students across our state and nation. 
Essential Questions
What do you think the appropriate level of government response to a pandemic should be?
How do the various state responses reflect U.S. federalism in action?

What political, economic, and social effects, if any, with these new restrictions have on the lives of citizens? 

In what order should vaccines be made available once they are ready?
How can citizens safely navigate pandemic restrictions and lockdowns, especially during the holidays?
Videos About COVID Lockdowns:
Audio & Podcasts: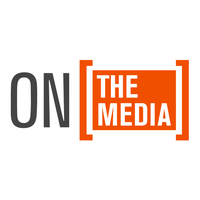 "The Pfizer Vaccine Isn't a Home Run Yet" (20 mins)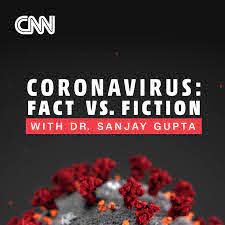 "Mice Lie and Monkeys Exaggerate" (13 mins)
Recent Articles about COVID-19 Lockdowns:
"A Guide to State Coronavirus Reopenings and Lockdowns

," 

Wall Street Journal

, 5-20-2020.

"Oregon governor orders 2-week coronavirus freeze, restricting bars and restaurants to takeout, closing some businesses," OregonLive, 11-13-2020.

"Oregon, New Mexico order lockdowns as other states resist," AP News, 11-13-2020.
"As coronavirus spikes, New York prepares to close school again," AP News, 11-13-2020.
Cohen, Nancy Eve. "Retailers Face Challenges Enforcing Mass. Mask Rule — And Its Exemptions," New England Public Media, 11-11-20.
Mervosh, Sarah. "Lockdowns, Round 2: A New Virus Surge Prompts Restrictions, and Pushback," The New York Times, 11-16-2020.
Recent Articles about COVID-19 Vaccines:
Neergaard, Lauran. "Testing timeline: What's ahead for COVID-19 vaccines," AP News, 11-9-2020.

Neimark, Jill. "Doing the Touchy Math on Who Should Get a COVID Vaccine First," Scientific American, 11-20-2020.

Kirka, Danica and Lawless, Jill. "3rd major COVID-19 vaccine shown to be effective and cheaper," AP News, 11-23-2020.
Recent Editorials:
Linus, Benjamin. "Blue states and red states are both doing school reopenings wrong," Vox, 11-15-2020.
Kilff, Sarah. "Sick Workers and Spooked Customers: Coronavirus Threatens Small Businesses," New York Times, 3-4-2020
Prasad, Vinay, MD. "Op-Ed: Beyond COVID Tribalism," MedPage Today, 10-23-2020
Political Cartoons on COVID-19: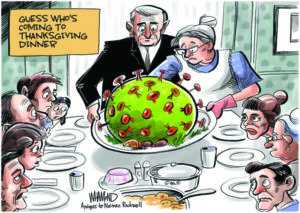 The Week — Political Cartoons/COVID
Resources for using Political Cartoons in the Classroom: 
Primary Sources:
Maps & Timelines:
Lesson Plans on COVID-19:
Lesson Plans regarding Media & News Literacy (general):
Media Literacy Resources – Newseum
News & Media Literacy Lessons – Common Sense
Media Misinformation, Viral Deception, and "Fake News" – University of Wyoming
Evaluating Sources in a 'Post-Truth' World: Ideas for Teaching and Learning About Fake News – New York Times Lessons