Civics Learning Project continues to connect the remaining Current Events for Spring 2020 Semester to the ongoing major news about the COVID-19 Pandemic.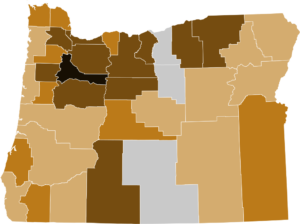 Introduction:
Here in Oregon, the state government declared a State of Emergency on March 6 and in the following weeks directed Oregon businesses, organizations, and schools to close temporarily; instructed citizens to shelter in place and observe social distance; and released hygiene guidelines to try to prevent the disease from overwhelming our medical services.
Eight weeks later, Governor Kate Brown began announcing steps to reopen the state and certain services. Oregon, like many other states, is trying to balance how people will return to work and socialize while continuing to limit cases of infection.
In this week's Current Event resource, we're providing the latest news about Oregon, and asking questions about how these policies will work for Oregonians. We also challenge you to consider how YOU would design policy for schools in the coming Fall Semester.
Essential Questions:
Do you agree with the Oregon Plan for re-opening some regions and businesses in May – why or why not?
What do you believe are the most significant issues that Oregon policy-makers must address for Oregonians to be safe?
What do you think are some of Oregon's greatest advantages for dealing with the uncertainty of the pandemic ahead?
If you could submit your ideas for safely returning to schools in the fall, what would you propose to the Governor?
What role do you believe the Federal Government should play in helping Oregon to manage the COVID-19 crisis?
Videos:
Governor Kate Brown announces new re-opening guidelines & policies for Oregon, May 7, 2020
Coronavirus mapped by County
Audio/Podcasts: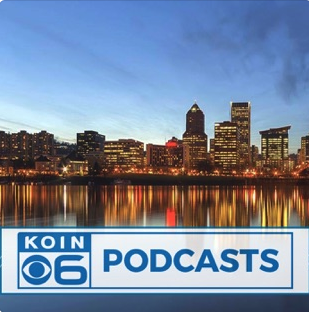 Recent News Articles:
Coronavirus in Oregon (May 8): Governor releases reopening plans – The Oregonian, May 8, 2020
Coronavirus updates: 2020 Oregon State Fair canceled; One new Lane County case – Register Guard, May 8, 2020
With highest COVID-19 rate in the state, Marion County wants to start reopening businesses – Salem Guard, May 8, 2020
Reopening Oregon during the coronavirus pandemic: Top takeaways – The Oregonian, May 8, 2020
Oregon governor: Fans likely won't be able to attend state sporting events until at least October – The Hill, May 8, 2020
6 more deaths, close to 3,000 COVID-19 cases in Oregon, health officials say – Fox12 Oregon, May 8, 2020
Oregon's Latest Covid-19 Case Updates – Live Science, May 8, 2020
Oregon coronavirus updates May 8: Do Oregonians have to wear masks in public? – KGW News, May 8, 2020
COVID-19 Impacts On Central Oregon's Real Estate Market – Bend Source Weekly, May 8, 2020
Study Of COVID-19's Spread Seeks To Track Thousands Of Oregonians – Oregon Public Broadcasting, May 6, 2020
Primary Sources:
Oregon Health Authority Updates
Office of Oregon Governor Announcements
Maps & Timelines:
Oregon Coronavirus Case Tracker – Oregon Office of Emergency Management
Coronavirus at a glance – The Oregonian
Oregon Coronavirus Map and Case Count Updates – The New York Times
New coronavirus data reveal Oregon neighborhoods with most infections – The Oregonian
Johns Hopkins Global Coronavirus Dashboard
Lesson Plans on this topic:
Coronavirus Secondary Lesson Plan and Resources Collection – National Science Teaching Association
Coronavirus Elementary Lesson Plan and Resources Collection – National Science Teaching Association
Teaching About Coronavirus: 3 Lesson Plans for Science, Math, and Media Literacy – Education Week
PBS Newshour Extra: Coronavirus Lessons: PBS News Hour
Lesson Plans regarding Media & News Literacy (general):
Media Literacy Resources – Newseum
News & Media Literacy Lessons – Common Sense
Media Misinformation, Viral Deception, and "Fake News" – University of Wyoming
Evaluating Sources in a 'Post-Truth' World: Ideas for Teaching and Learning About Fake News – New York Times Lessons