Tensions with Iran reached a new high last week after President Trump ordered a drone attack on January 3, 2020, that killed Iran's top general, Qassem Suleimani and top Iraqi military officials. Since then, Iran retaliated by bombing 2 Iraqi military bases where American troops had barracks, a Ukranian airline was accidentally shot down by Iran during the bombings, and the Iraqi Parliament has asked US Troops to leave their country. Both Iraq and Iran have been disrupted by massive protests from their citizens over the last months for a variety of reasons, and now unrest has increased.  The Trump administration first claimed that it had information that General Suleimani was planning "imminent" attacks against the U.S. and thus attacking him first was necessary. That "imminent" claim figures very importantly in what war powers the President has in committing acts of war. If there was no provable "imminent" danger, under the War Powers Act of 1973, the President would have been required to notify Congress before the killing took place. The House of Representatives has now passed a resolution re-emphasizing the specifics of the President's war powers, and a similar resolution is before the Senate. Both resolutions prohibit the President from acting further against Iran without Congressional approval.
There have been severe tensions between the United States and Iran for decades. But a thaw in the relationship had been realized in 2014 when the JCPOA (Joint Comprehensive Plan of Action) Agreement was reached between Iran and 5 nations (including the United States), plus the European Union. The agreement ensured Iran would not build nuclear weapons for at least 15 years while relations between that country and the west re-engaged diplomatically and economically. When he took office in 2017, President Trump vowed to pull out of the JCPOA, and did so officially in 2019. Since then, tensions between the two countries have escalated, Iran re-started its nuclear armaments program, and during last week  people around the world feared war was on the horizon. Many questions exist for Americans because of this situation: exploring what the president's powers of war actually are, how diplomacy plays a role in diminishing conflict, and what's next for the United States in the Middle East are all topics of importance to us all.
Essential Questions:
How has the United States' history of interventions and conflicts with Iran led to the current crisis?
What exactly ARE the war powers of the U.S. president, and how should they be used with regard to Iran?
How do you think military action or war policy should be decided when conflicts arise?
How has Congress responded to presidential war powers since 9/11? Why do you think Congress hasn't taken more of a role in war powers?
What is the role of a civic-minded American when conflicts with foreign countries arise?
How should 2020 presidential candidates respond to this crisis?
Videos:
A History of U.S. and Iran Relations
The Iran Crisis: How will US-Iran relations play out in 2020?
Podcast: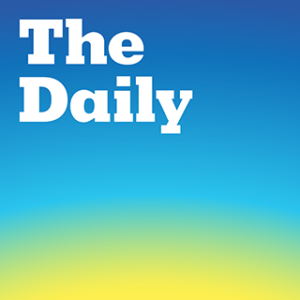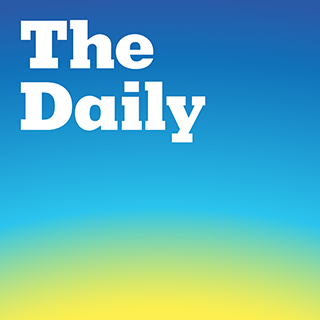 Why Iran Is in Mourning – The Daily, Jan. 8, 2020
Background on Iran – U.S. Recent Conflict
U.S.-Iran tension: A timeline of key events in the breakdown between countries – CBS News Video – Jan.  11, 2020
The US-Iran conflict: A timeline of how we got here – CNN – Jan. 11, 2020
US-Iran relations: A brief history – BBC, Jan. 6, 2020
The history of US-Iran relations: A timeline – Public Radio International, Jan. 3, 2020
Recent News Articles:
9 questions about the US-Iran crisis you were too embarrassed to ask – Vox News – Jan. 13, 2020
Why Is Congress So Afraid to Use Its War Powers? – Rolling Stone – Jan. 13, 2020
High-gear diplomacy aims to avert U.S., Iran conflict – Washington Post – Jan. 13, 2020
Trump authorized Soleimani's killing 7 months ago, with conditions –  NBC News – Jan. 13, 2020
The Trump administration is still struggling to get its story straight on why it killed Soleimani – Vox News – Jan. 12, 2020
The Middle Eastern Problem Soleimani Figured Out – Politico – Jan. 12, 2020
Iranian leader calls missile attack a 'slap' at US bases – Associated Press – Jan. 8, 2020
Debate in Congress over President's War Powers and Iran:
House approves war powers resolution to restrict Trump on Iran – CBS News – Jan. 10, 2020
House Passes War Powers Resolution In Effort To Restrict Trump's Actions Against Iran (with audio) – NPR – Jan. 9,2020
Confrontation in Congress Looms Over Iran Conflict –  New York Times – Jan. 8, 2020
Iran and Presidential War Powers, Explained – New York Times – Jan. 6, 2020
Editorials:
Editorial Cartoons compiled by The Oregonian
Roundtable: What do students make of the foreign policy crisis between Iran and the United States? – Vanderbilt Hustler, Jan. 11, 2020
Editorial: Was Iran alarm loud enough to wake up a slumbering Congress? – The San Francisco Chronicle Editorial Board – Jan. 13, 2020
Why We Voted Against the War Powers Resolution – Representatives Elaine Luria and Max Rose – Jan. 11, 2020
The House's resolution should be just the start of Congress reasserting its war powers – New York Times Editorial Board – Jan. 11, 2020
Trump speech doesn't resolve Iran questions – Houston Chronicle Editorial Board – Jan. 10, 2020
Editorial: Trump is winging it with Iran. The results do not look good – Los Angeles Times Editorial Board – Jan. 7, 2020
The Guardian view on the US and Iran: relief may be short-lived – The Guardian (United Kingdom) – Jan. 8, 2020
Lexile Level – Adjustable Articles (Newsela)
Trump's threats draw Iran's cultural sites into tensions – Original source: Associated Press, Jan. 8, 2020
Geography/Maps
Can You Locate Iran? Few Voters Can. – Morning Consult – Jan. 8, 2020
Myth vs. Fact: Geography of Iran – American Iranian Council
Iran – National Geographic Kids
Timelines:
Timeline: U.S.-Iran relations from 1953 coup to 2020 commander killing – Reuters
A War Powers Timeline – Annenberg Classroom
Iran-U.S. Relations: A Chronology of the CIA in Iran – New York Times
US-Iran tensions: A timeline of incidents between two longtime rivals – Fox News
Iran Timeline: Since the 1979 Revolution – United States Institute of Peace
Primary Sources:
The JCPOA (Joint Comprehensive Plan of Action) on Iran Nuclear Disarmament
Legal/Constitutional Connections:
Five myths about war powers – Washington Post – Jan. 10, 2020
War Powers – Lawfare – (curated list of legal analysis of different aspects of this conflict)
Overview of War Powers – Law Library of Congress
Lesson Plans on this topic:
(7-12)  The United States and Iran: A Troubled History – SHAFR (Society for Historians of American Foreign Relations)
(7-12) Study guide: US kills Iran's top general – PBS News Hour Lesson
(9-12) The U.S. and Iran: Confronting Policy Alternatives – Brown University
(9-12)  The Iran Nuclear Deal – Brown University
(9-12) – Showdown with Iran – overview of US relationships w/Iran (with film) – PBS Frontline
(9-12)  Congress, the President, and the War Powers (using primary documents) – The National Archives
(9-12) The Dynamics of War Powers – The Constitutional Sources Project
(9-12) Who has the Power to Wage War?  Lesson on the Separation of Powers – Morningside Center for Teaching Social Responsibility
(9-12)  The American President and War Powers: Combatting views – Yale National Initiative
Lesson Plans regarding Media & News Literacy (general):
Media Literacy Resources – Newseum
News & Media Literacy Lessons – Common Sense
Media Misinformation, Viral Deception, and "Fake News" – University of Wyoming
Evaluating Sources in a 'Post-Truth' World: Ideas for Teaching and Learning About Fake News – New York Times Lessons