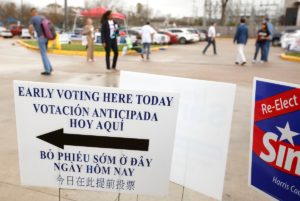 The official date of this year's Election Day is November 3, 2020. By law, the presidential election happens every four years on the first Tuesday after the first Monday in November. However, multiple states have implemented early voting access in the weeks leading up to the official Election Day.
For 25 years, Oregon has used universal vote by mail (VBM). That means that Oregonians receive their ballots about two and half weeks before Election Day and have time to think about their votes, complete their ballots, and either return them by mail or drop them in a ballot box. 
Recently, some states have joined Oregon's example, such as Colorado, Washington, and California. Many more states offer the option of absentee voting, which works the same way as VBM. At the same time, other states open their polling stations anywhere from 1 day to several weeks before Election Day for early voting.
Here is a summary of early voting options across the United States.
Because of the COVID-19 pandemic, voting by mail, absentee voting, and early voting have all been much more in the news as voters look for options to stay safe and healthy by avoiding standing in long lines and entering crowded polling areas on Election Day. 
This week's Current Event resources allow you to check out the latest news on how early voting turnout is in the United States, where voter access issues are emerging, and to make some possible predictions for this year's Presidential Election.
Essential Questions
What are the advantages and disadvantages of Oregon's universal Vote by Mail system?
Why is it important to allow multiple days for voting in a presidential election rather than just one day?
What other options might be implemented to give more people easier access to voting?
What issues do you observe that might be blocking voters' access to voting this year?
How do you think early voting access might impact this year's presidential

election

?
Videos About Early Voting
By the numbers – waiting times for early voting – from ABC News:
Early voting begins in the battleground state of Florida – from CBS News:
How does early voting affect the forecast of an election – from FiveThirtyEight:
Audio & Podcasts About Early Voting: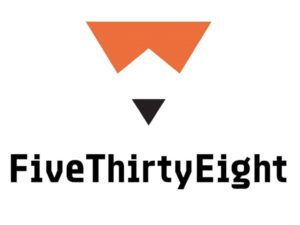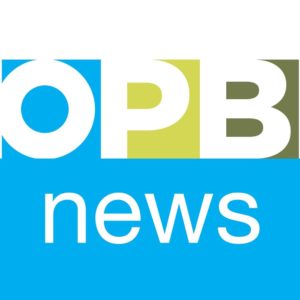 Early Voting Trackers & Background Information
Early Voting Calendar – Vote.org
State Laws Governing Early Voting – National Conference of State Legislatures
Oregon Ballot Return Tracking – Reed College EVIC Project
Oregon's Voting Information – Oregon Secretary of State
Articles about Early Voting in Oregon
Oregon Democrats enthusiastic for 2020 election, 36% already returned ballots – The Oregonian, Oct. 23, 2020
VOTING VITALS: Ballot return data – Salem Reporter, Oct. 23, 2020
Oregon early voting results so far show 'unprecedented early turnout' – Statesman Journal, Oct. 21, 2020
Articles about Early Voting around the Country
Voting 2020 live updates – USA Today
How does early voting work in the US Election? – Associated Press, Oct. 23, 2020
Early voting in 2020 has already exceeded all of 2016's early votes – Vox News, Oct. 23, 2020
Missouri and Illinois officials see record number in early voting – KMOV News, Oct. 23, 2020
Early voting in Maryland begins Monday. Here's what to know – The Baltimore Sun, Oct. 23, 2020
Wisconsin sees record number of early voters as Covid cases climb in state – The Guardian, Oct. 23, 2020
The Early Voting In Texas Is At The Halfway Point, What's It Show? – Forbes, Oct. 22, 2020
Fight to Vote: why early voting history is being made right now – The Guardian, Oct. 22, 2020
Surge of early voting in Va.'s largest county means a long wait for some voters – Washington Post, Oct. 22, 2020
The U.S. has hit 110% of total 2016 early voting – Washington Post, Oct. 20, 2020
Primary Documents & Sources
US Constitution: Article I, Section 2, and the Expansion of the Vote – National Constitution Center
Voting Rights Laws & Primary Sources – DocsTeach
Primary Source Set: the 1965 Voting Rights Act – PBS
Primary Sources of Women's Suffrage & Voting Rights – National Archives
Voting Access Primary Documents – Indiana University's Engaging Congress project
Lesson Plans
Civics Learning Project 2020 Elections Curriculum (downloadable and digital resources available)
Lesson Plans regarding Media & News Literacy (general):
Media Literacy Resources – Newseum
News & Media Literacy Lessons – Common Sense
Media Misinformation, Viral Deception, and "Fake News" – University of Wyoming
Evaluating Sources in a 'Post-Truth' World: Ideas for Teaching and Learning About Fake News – New York Times Lessons