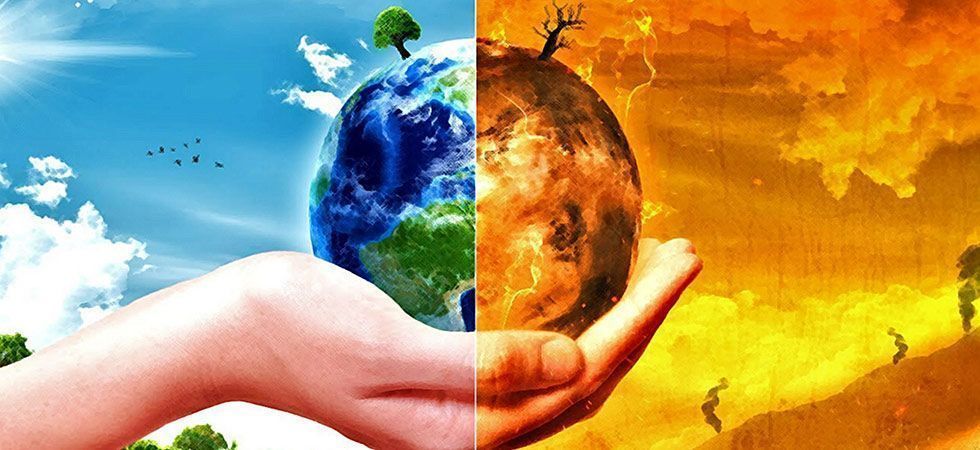 For decades, climate scientists and environmental experts have warned that the average temperature of the earth is slowly rising and will have severe consequences for humans and for society in this century. No significant large-scale policies have been put in place by countries with large impacts on the climate (such as industrialization, mining, fossil fuel extraction) and now young people in countries around the world have decided to take matters into their own hands. In the last year, sixteen year-old Greta Thunberg of Sweden became the public face of this worldwide movement. On March 15, 2019 students in hundreds of schools in dozens of countries walked out in protest of inaction around the climate crisis. September 20-2027, 2019 was a week of action, this time with many adults joining the students in walking out, marching, demonstrating, and taking action to bring governments into line with the needed changes to protect the environment humans live in and depend on. Meanwhile, growing extreme weather, wild fires, melting ice caps, and rising oceans continue to grow, threatening communities, economies, and lives.
Essential Questions:
How do we concisely explain the Climate Crisis and the youth activism around it to someone who may not understand it?
What are the top three actions you believe governments should take to address the Climate Crisis?
What will be the impacts on humans, animals, and the environment in the next 20 years because of climate change, extreme weather, and shifting geography?
What is our Civic responsibility as global citizens to the Climate Crisis issue?
Videos:
Greta Thunberg addresses the United Nations, September 23, 2019:
Jansikwe Medina-Tayac, member of the Piscataway Indian Nation, speaks forcefully about the climate crisis in Washington, DC, September 20, 2019:
Greta's interview w/Trevor Noah on The Daily Show, September 14, 2019:
Interview Greta Thunberg did with reporter Amy Goodman in early September 2019:
Interview with Bill Nye ("The Science Guy") about talking about the Climate Crisis:
Interactive Map of how average temperatures have changed in the United States: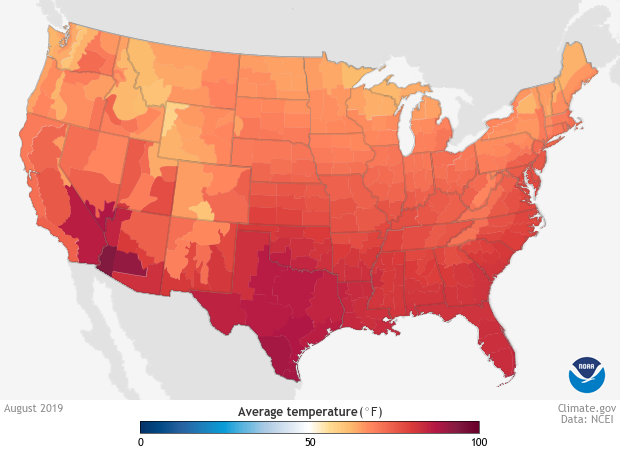 Recent News:
Effects of Climate Change
IMF Urges Action on Climate Crisis as Paris Accord Falls Short – Bloomberg, October 10, 2019
In a climate crisis, is geoengineering worth the risks? – Science News, October 6, 2019
The Climate Crisis Is Global, but These 6 Places Face the Most Severe Consequences – Time Magazine, September 30, 2019
World must adapt to 'inevitable' climate change, warns report – Agence France Presse, September 10, 2019
Healthcare Sector Major Contributor to Global Climate Crisis – Study – Medscape, September 12, 2019
Gucci goes carbon neutral in bid to tackle climate crisis – The Guardian, September 12, 2019
Climate crisis could see 'collapse' of some economies without diversification, warns UN trade chief – The United Nations News, September 11, 2019
Young People's Movement
Meet the young activists of color who are leading the charge against climate disaster – Vox, October 11, 2019
7 Young Indigenous activists standing up for their communities – dosomething.org
Greta Thunberg says Friday Climate Strike will go on for "as long as it takes" to stir world leaders to action – Newsweek, October 12, 2019
The Global Climate Strike Website
Protesting Climate Change, Young People Take to Streets in a Global Strike – New York Times, September 20, 2019
Greta Thunberg is right: Autism is her superpower. Those who mock her should learn from her – Salon, September 12, 2019
How Generation Z Is Embracing Bold Action in the Face of Climate Crisis – Variety, September 11, 2019
15 youth climate activists you should be following on social media – Earth Day Network,  June 14, 2019
Guess what? 'Talking' about climate crisis will help in planet's survival – Toronto News Nation, June 11, 2019
Editorials:
Why the Climate Crisis Needs Movie-Marketing Style Muscle, by Marshall Herskovitz – Variety, September 12, 2019
Hurricane Dorian was a Climate Injustice, by Bernard Ferguson, The New Yorker, September 12, 2019
Geography/Maps and Geography News:
The Amazon, Siberia, Indonesia: A World on Fire – The New York Times, Aug. 28, 2019
26 feet of water: What the worst-case hurricane scenario looks like for Tampa Bay – Vox News, September 11, 2019
How the Climate Crisis Dethroned Sweden's Tallest Mountain Peak – Green Matters, September 6, 2019
Timeline:
Half a century of dither and denial – The Guardian, October 9, 2019
Primary Documents:
The Paris Agreement (available in multiple languages) – United Nations
The Kyoto Protocol – United Nations
Climate Change and Indigenous Peoples – United Nations
Legal/Constitutional Connections:
There are two lawsuits in process in Oregon regarding climate change, both brought by young people. One is a federal case seeking to connect the consequences of climate change to the promises of the Declaration of Independence and the Fourth Amendment. The other is a state case against the Oregon government that challenges Oregon's public-trust responsibilities to protect from the adverse effects of climate change.
The federal case: Juliana v. United States
Background on the case from the plaintiffs' supporters: Our Children's Trust
Federal appeals court hears 'climate change kids' case – Oregonian, June 4, 2019
Judges Give Both Sides a Grilling in Youth Climate Case Against the Government –  New York Times, June 4, 2019
Case files and timeline of the Juliana case – Climate Case Chart
The climate change lawsuit that could stop the U.S. government from supporting fossil fuels – CBS News, June 23, 2019
The Oregon state case: Chernaik v. Kate Brown and the State of Oregon
Background on the case from the plaintiffs
Case files and timeline of the Chernaik v. Brown case – Climate Case Chart
Groups, Lawmakers Rally Support for Youth Climate Lawsuit Vs. Oregon  – Climate Liability News, August 1, 2019
Lesson Plans:
Observe your Planet – Gizmos
Tackle Climate Change – The Nature Conservancy
Climate Resources for Educators – NASA
Global Warming Lesson Plan – PBS
A Lesson Plan About Climate Change and the People Already Harmed by It – New York Times
Lesson Plans regarding Media & News Literacy (general):
Media Literacy Resources – Newseum
News & Media Literacy Lessons – Common Sense
Media Misinformation, Viral Deception, and "Fake News" – University of Wyoming
Evaluating Sources in a 'Post-Truth' World: Ideas for Teaching and Learning About Fake News – New York Times Lessons