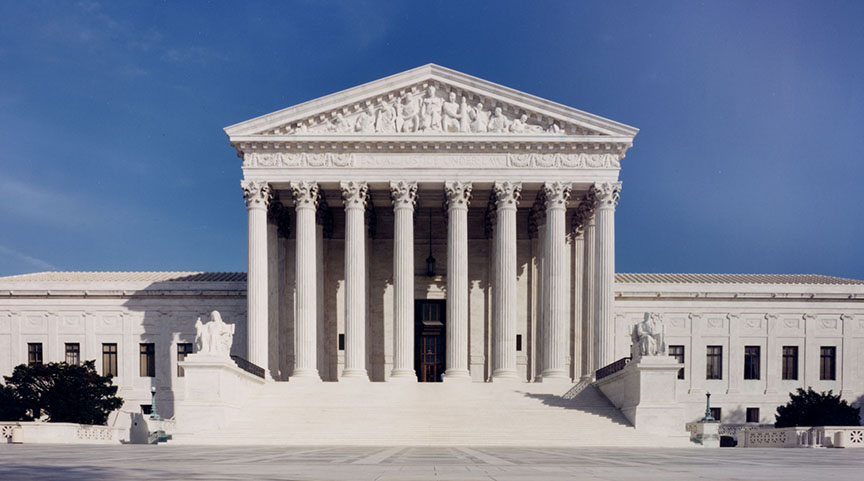 On September 18, 2020, Supreme Court Justice Ruth Bader Ginsburg died at the age of 87. She had served on the Supreme Court for 27 years. Her death leaves an empty seat on the bench of 9 Justices.
According to the United States Constitution, the President nominates a new Justice, and the Senate reviews that nomination and votes whether to confirm the person to the Supreme Court. Once confirmed, a Justice serves a lifetime appointment to the Court. Because voting had already begun in the 2020 presidential election when Justice Ginsburg died, there has been controversy regarding whether it is appropriate to nominate and confirm a Justice before the people's choice for the next President is known.
The leadership of the Senate decided to proceed with considering the nomination from the President, and hearings were held last week regarding Judge Amy Coney Barrett, President Trump's nominee. It is anticipated the Senate will vote this week, and the nominee will be confirmed before the election.
Website of the Supreme Court of the United States
Essential Questions
What is the process for filling a seat on the United States Supreme Court?
What role does the Supreme Court play in the federal government?
Why is there controversy around nominating and confirming a Supreme Court Justice during a presidential election?
What upcoming cases before the Supreme Court interest you most and why?
Considering the powers of the Supreme Court, what is your opinion about whether a justice should have a lifetime appointment?
Videos about the Supreme Court
Audio & Podcasts about the Supreme Court
Supreme Court Oral Arguments: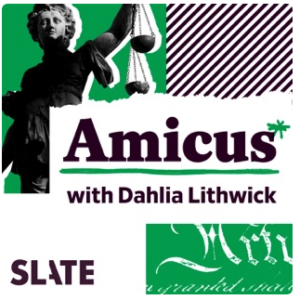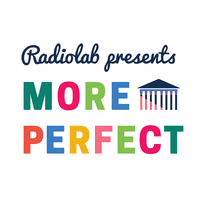 Articles about Recent Confirmation Hearings for the Supreme Court
Amy Coney Barrett hearings conclude: Here's what happens next in Supreme Court confirmation – USA Today, Oct. 16, 2020
Republicans set Barrett on swift course to confirmation to the Supreme Court – Washington Post, Oct. 15, 2020
Takeaways From Amy Coney Barrett's Judiciary Confirmation Hearings – NPR, Oct. 15, 2020
Amy Coney Barrett Supreme Court confirmation hearing: Highlights and analysis – NBC News, Oct. 15, 2020
What's next for Amy Coney Barrett's Supreme Court nomination – Vox News, Oct. 15, 2020
Articles about upcoming Supreme Court Cases
Supreme Court cases, October term 2020-2021 – Ballotpedia
2020-21 Term Supreme Court Cases – Oyez
Here are the cases the Supreme Court will hear this fall – CBS News, Sept. 21, 2020
Primary Documents & Sources
Article III of the United States Constitution – The Judicial Branch
The Judiciary Act of 1789 – establishing the federal court system and setting the Supreme Court at 5 Justices
Marbury v. Madison – case that established the court's policy of judicial review
The Judiciary Act of 1869 – sets the Supreme Court at 9 Justices
The Judiciary Act of 1925 – gave the Supreme Court discretion in what cases they would hear
Lesson Plans
The Judiciary – iCivics
Oyez! Oyez! Oyez!: Simulating the Supreme Court – National Endowment for the Humanities
The Supreme Court: The Judicial Power of the United States – National Endowment for the Humanities
The Power and Importance of Precedent in the Decisions of the Supreme Court – PBS/Thirteen.org
Supreme Court Activity – US Federal Courts
Judge Chats – National Constitution Center
Lesson Plans regarding Media & News Literacy (general):
Media Literacy Resources – Newseum
News & Media Literacy Lessons – Common Sense
Media Misinformation, Viral Deception, and "Fake News" – University of Wyoming
Evaluating Sources in a 'Post-Truth' World: Ideas for Teaching and Learning About Fake News – New York Times Lessons