Photo by Cole Keister 
Violence between Hamas in Gaza, and Israel, is the worst it has been since 2014. It came after weeks of rising Israeli-Palestinian tension in East Jerusalem, which culminated in clashes at a holy site revered by both Muslims and Jews. Hamas, the militant group that rules Gaza, began firing rockets after warning Israel to withdraw from the site, triggering retaliatory air strikes from Israel.
Historically, the United States has tried to broker peace agreements in the Middle East. Some of these have been successful, including those between Egypt and Israel and Israel and Jordan, but a settlement has still not been reached in the core conflict, which is the dispute between the Israelis and Palestinians.  U.S. diplomacy in the region is complex, as the United States recognizes the Palestinian National Authority (PNA), led by Chairman Mahmoud Abbas, which governs from the West Bank, but it will not negotiate with Hamas, which unofficially controls Gaza.  While President Biden condemned the violence on both sides of the current conflict, he has been careful about suggesting that there be a ceasefire, and has stopped short of demanding an immediate cessation of hostilities; in contrast, many Congressional members have come out with strong statements condemning the violence, highlighting human rights violations in Gaza, and encouraging a cease-fire. Meanwhile, in the United Nations Security Council, the U.S. blocked a resolution condemning both Israel and Hamas for the ongoing violence, and demanding an immediate ceasefire.
This week's current event dives into the historical and current conflict between Israel and Palestine.  There are primary sources, maps, and lesson plans so that teachers can implement learning about the Israel and Palestine conflict to fulfill civics, geography, economics, political, and global studies social studies standards. 
Looking for more current events resources?  Sign up at our We the Teachers Educator Resource Community page, where you can find all of our current events, and learn about our other programs!
Essential Questions:
Background Information:
The Question of Palestine, United Nations
What Is U.S. Policy on the Israeli-Palestinian Conflict? Council on Foreign Relations
Israel, West Bank, Gaza Strip, CIA World Factbook
Explainer: What is happening in Gaza?, Newsela
Recent Videos:
Podcast: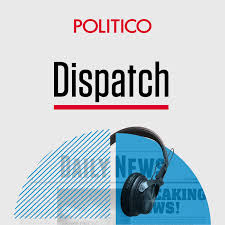 Recent Articles:
Fighting Continues Between Israel, Hamas After Biden Calls For Cease-Fire, NPR, May 18, 2021
Violence Raises Questions About Israel's Ties to Arab Countries, US News and World Report, May 13, 2021
ICC prosecutor warns against crimes in escalating Israel-Palestinian violence, Reuters, May 13, 2021
Amid warnings of a 'full scale war,' Biden administration dispatches envoy to Middle East, USA Today, May 12, 2021
Fighting between Israel and Palestinians escalating toward a full-scale war, UN warns, CNBC, May 12, 2021
As ethnic violence rocks Israel, Arabs cite deep grievances, AP, May 12, 2021
Recent Editorials:
Articles for Younger Students:
Maps:
Lesson Plans:
Lesson Plans regarding Media & News Literacy (general):
Media Literacy Resources – Newseum
News & Media Literacy Lessons – Common Sense
Media Misinformation, Viral Deception, and "Fake News" – University of Wyoming
Evaluating Sources in a 'Post-Truth' World: Ideas for Teaching and Learning About Fake News – New York Times Lessons