The flu is sweeping across the nation. Learn more about the history, the science, government intervention and possible relief in CLP's current event!
Brought to teachers by Susie Marcus, CLP consultant, with CLP staff.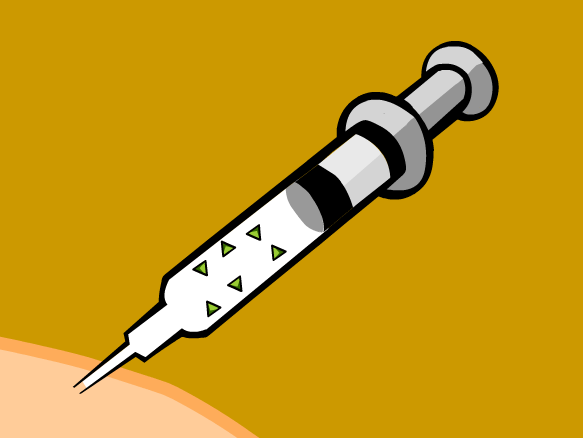 News Sources
Trump, Tell Us About Your Flu Shot, by Donald G. McNeil Jr., The New York Times, February 9, 2018
"Every American understands why we need a strong Pentagon. Wars must be won, and timidity loses them. The wars the C.D.C. fights against threats like Zika, Ebola, SARS and influenza (bird flu, swine flu and seasonal flu) are the same."
CLP: Analysis piece discussing the government's role in calling national attention to any threat, health, environmental or military.
Winter Olympic Athletes Want Gold, Not the Flu, by Heather Cruickshank, Healthline, February 8, 2018
""It's clear that an additional participant at the Olympics will be the influenza virus, in its various strains," Dr. William Schaffner, a professor of preventive medicine and infectious diseases at Vanderbilt University School of Medicine in Tennessee, told Healthline."
Could the Deadly 1918 Flu Pandemic Happen Again, by Dennis Thompson, WebMD (HealthDay News), February 7, 2018
"Poland is concerned that a new and deadly strain of flu could emerge that would sweep across the planet, erasing every advantage that modern medicine has given doctors in treating the flu."
CLP: Interesting history and medical view of how we deal with the flu.
Influenza Epidemic Has Hospitals Pulling Out "Surge" Tents to Make Extra Space for Flu Patients, by Kate Sheridan, Newsweek, February 7, 2018
"In the last few weeks, hospitals across the country have been literally pulling out tents to make extra space for flu cases. One hospital in Allentown pulled out a surge tent that The New York Times described as an "inflatable military-style hospital ward a bit like a bouncy castle." Hospitals in San Diego and Atlanta have done the same, according to local news reports."
When the Flu Hits Campus, The Gesundheit Machine Will Be Ready, by Selena Simmons-Duffin, NPR, February 2, 2018
"The fact is, he says, researchers don't know that much about the mechanics of how bugs spread, so he's trying to understand it from every possible angle.
"We're measuring the environment in the rooms, contact, biomarkers from blood, what they're shedding into the air," he says."
CLP: A picture of the Gesundheit Machine is included in the article.
Trade Handshakes and High-Fives for Elbow Bumps This Flu Season, by Emily Price, lifehacker, February 4, 2018
"That doesn't mean you need to avoid touching all together. Instead, NPR suggests The Liberian Elbow Exchange, an elbow bump which gets it name from Liberians avoiding shaking hands during an Ebola outbreak."
Can You Get the Flu Twice in One Season, by Rachael Rettner, Scientific America, February 4, 2018
"This flu season is a particularly severe one, and it's not over yet—health officials say flu activity will likely remain elevated for at least several more weeks. But if you already caught the flu, are you in the clear for the rest of the season?"
CLP: Excellent reminder to stay vigilant!
This flu season's hospitalizations are highest in nearly a decade, by Lena H. Sun, The Washington Post, February 3, 2018
"So far this season, influenza has caused the deaths of at least 53 children, rivaling the death toll of the especially severe 2014-2015 flu season. Eighty percent of the children had not had a flu shot."
Scientists Move Closer to a Universal Flu Vaccine, by Dina Fine Maron, Scientific American, January 18, 2018
"The University of California, Los Angeles–led group reported in this week's Science that they may have created the "Goldilocks" of flu vaccines—one that manages to trigger a very strong immune response without making infected animals sick."
CLP: A look into the future of flu vaccines
The Imperfect Science of Mapping the Flu, by Laura Bliss, CityLab, January 30, 2018
"There are a couple of stories here. One, this is turning into a really aggressive flu season. Two, CDC data is far from a perfect predictor of how bad a flu season will be, let alone how bad it already is."
CLP: Explore the various methods for tracking and predicting the flu
Questions to Consider
What is influenza?
Why is the flu so widespread this year?
What laws regulate who is required to get a flu shot?
Is the authority to monitor public health a national or state responsibility or both?
How do vaccinations which are required by schools illustrate the state interest in health and welfare? What are the exemptions? What is school exclusion day?
Are the health decisions made by the government a majority/minority issue?
How important is reliable and up to date data in fighting the flu?
Might special interests be interested in using the flu outbreak for their own profit? Pharmaceutical companies?
Is it the government's responsibility to monitor flu statistics? Is it the government's responsibility to legislate on health issues? Are health decisions connected to the Preamble: insure domestic tranquility and promote the general Welfare??
What is the Center for Disease Control and Prevention?
Is influenza an international issue? What is the WHO?
What level of funding should be allotted to disease prevention? Is disease prevention a national security issue?
How can research on a flu vaccine be encouraged by the government?
Background and More
Spanish Flu, by History.com staff, History.com, February 11, 2018
"The Spanish flu pandemic of 1918, the deadliest in history, infected an estimated 500 million people worldwide—about one-third of the planet's population—and killed an estimated 20 million to 50 million victims, including some 675,000 Americans."
What Makes This Flu Season So Bad, by Sarah Gibbens, National Geographic, January 17, 2018
"Imperceptible to the human eye, the flu virus is one of the most pervasive and persistent on the planet. It mates and spreads in the air. One strain is capable of circumventing the globe in a matter of months."
CLP: Short video showing how easily the flu can spread
Influenza (Flu), Centers for Disease Control
CDC to cut by 80 percent efforts to prevent global disease outbreak, by Lena H. Sun, The Washington Post, February 1, 2018
"Four years after the United States pledged to help the world fight infectious-disease epidemics such as Ebola, the Centers for Disease Control and Prevention is dramatically downsizing its epidemic prevention activities in 39 out of 49 countries because money is running out, U.S. government officials said."
CLP: Global impact of US agencies
Nurse bluntly lets people know how to avoid the flu in hilarious video, by Scott Stump, Today, February 1, 2018
"Katherine Lockler, 35, had just worked an exhausting, 12-hour shift in the emergency room of a northwest Florida hospital on Jan. 27 when she filmed a six-minute video to vent about people not taking proper precautions against the flu."
Exclusion Day for unimmunized children coming up, by KTVZ.com news sources, KTVZ.com, January 31, 2018
"Deschutes County Health Services reminded parents Wednesday that children will not be able to attend school or child care starting Wednesday, Feb. 21 if their school records show missing immunizations."
Lesson Plans
Teaching About the Flu With the New York Times, by Katherine Schulten, Suzie Boss, and Jennifer Cutraro, The Learning Network
CLP: Multiple ways to study the flu (data, history, science, take action!)
The Flu in Context: Epidemics, Vaccines, and Prevention, Education World
CLP: Grades 5-12
Constitutional and Legal Connections
Forcing Flu Shots, Employees and Health at Work, by Lisa Guerin, Lawyers.com
"Can your employer force you to get a flu shot? Some employers, particularly in the healthcare field, require employees to get immunized if they will be in contact with people with compromised immune systems. Although these types of policies are still rare in other fields, legal controversy remains over whether and in what situations an employer can require employees to get vaccinated."
Public Health Law Program, Centers for Disease Control, September 11, 2017
How Schools Are Dealing With Anti-Vaccine Parents, by Jacoba Urist, The Atlantic, February 5, 2015
"As it stands, all 50 states require specific vaccines for school-aged children, although each grants exemptions for students unable to be vaccinated for medical reasons. The power struggle—pitting parents against parents—arises in the 19 states that allow families to opt out of vaccination requirements by claiming a "philosophical exemption," whether based on personal, moral, or religious beliefs."
Agencies Responsible for Emergency Preparedness & Responses, Georgetown Law Library
Health Care: Constitutional Rights and Legislative Powers, by Kathleen Swendiman, Congressional Research Service, July 9, 2012
CLP: Government involvement in public health care
Oregon & the Northwest
Oregon School Closes Due to Flu Outbreak, KEZI.com, January 30, 2018
"Columbia Memorial Hospital's director of nursing Kendra Gohl says the incidence of influenza this winter has been higher than in the last couple of years and largely affecting younger populations."
Influenza Surveillance Data, Oregon Health Authority, February 9, 2018
CLP: Track the flu in Oregon, week by week
Oregon State Social Science Standards
8.8 Evaluate information from a variety of sources and perspectives.
8.26 Examine a controversial event, issue, or problem from more than one perspective.
8.27 Examine the various characteristics, causes, and effects of an event, issue, or problem.
8.28 Investigate a response or solution to an issue or problem and support or oppose, using research.
HS.1 Evaluate continuity and change over the course of world and United States history.
HS.2 Analyze the complexity and investigate causes and effects of significant events in world, U.S., and Oregon history.
HS.9 Identify historical and current events, issues, and problems when national interests and global interest have been in conflict, and analyze the values and arguments on both sides of the conflict.
HS.27 Examine functions and process of United Sates government.
HS.33 Explain the role of government in various current events.
HS.57 Define, research, and explain an event, issue, problem or phenomenon and its significance to society.
HS.58 Gather, analyze, use and document information from various sources, distinguishing facts, opinions, inferences, biases, stereotypes, and persuasive appeals.
HS.59 Demonstrate the skills and dispositions needed to be a critical consumer of information.
HS.60. Analyze an event, issue, problem, or phenomenon from varied or opposing perspectives or points of view.
HS.61 Analyze an event, issue, problem, or phenomenon, identifying characteristics, influences, causes, and both short- and long-term effects.
HS.63. Engage in informed and respectful deliberation and discussion of issues, events, and ideas.
We the People Lesson Connections
Middle School, Level 2
Unit 6, Lesson 29: What are the rights and responsibilities of citizenship?
Unit 6, Lesson 28: What is the relationship of the United States to other nations in the world?
High School, Level 3
Unit 4, Lesson 23: What is the role of the President in the American constitutional system?
Unit 6, Lesson 37: What key challenges does the United States face in the future?