The American ideals of liberty and equality haven't always applied to all segments of the country's population. Expanding fundamental civil rights has been a long and difficult journey marked by a handful of breakthroughs. The landmark Civil Rights Act of 1964 signed by President Lyndon B. Johnson was one of these huge steps forward. However, the law did not address the issue of discrimination on the basis of sex in educational settings.
Fifty years ago, women were barred from participating in certain elective classes, had fewer sports to choose from, and were often denied admission to certain career preparatory programs like medical and law schools. Colleges didn't hire many women for faculty positions and sexual harassment was pervasive. Pregnant students were usually sent away and pregnant faculty were sometimes fired.
Women's rights activists debated the best way to codify sex & gender rights into law. Some wanted a constitutional amendment, known as the Equal Rights Act, which passed Congress but did not garner enough state ratifications to go into effect by the deadline. Fortunately for advocates of women's rights, a second plan was in the works, one with more limited scope, but which had a huge effect on society: Title IX.
Title IX is a section of updates to the Civil Rights Act of 1964 that requires sex/gender parity among educational programs and activities offered by schools. It was signed into law in 1972 by President Richard M. Nixon. Title IX reads:
No person in the United States shall, on the basis of sex, be excluded from participation in, be denied the benefits of, or be subjected to discrimination under any education program or activity receiving Federal financial assistance.
Interpretation of these 37 words have varied over the years, due to rule-making by the Department of Education and a host of court rulings in Title IX lawsuits. Generally, Title IX prohibits discrimination in admissions, financial aid, student services, counseling, and athletics/physical education. Title IX also requires schools to take steps to prevent sexual harassment and respond quickly and effectively when violations happen.
This year marks the 50th anniversary of Title IX and as a result, Americans are reflecting on the effects of this law.
Enrollment of women in universities, including many post graduate programs, now exceeds men, showing how removing barriers increased women's participation in higher learning. One of the most successful aspects of Title IX has been the boost it gave to women's sports. Since its passage, girls have exploded onto the scene with prowess in athletics from grade school to college level to the expansion of women's professional sports leagues, in activities from crew to basketball. The role of sports in education cannot be understated. "Not everybody can afford to pay for sports outside of school … It's really important to provide those opportunities through school equally. It's both important and it's the law," Neena Chaudhry, National Women's Law Center. The effects of women's sports go beyond campus. Indeed, the highest ranking women in business nearly all got their leadership start in athletics: 94% of C-suite executives (CEOs, CFOs) participated in sports when they were in school, according to a 2018 study by Ernst & Young.
But has Title IX done enough? Sexual harassment and sexual assault levels on campus remain high; most coaching jobs, even of women's teams, tend to go to men. Title IX did not address intersectional issues with racism; discrimination based on sexual orientation and gender identity is still pervasive. The Women's Sports Foundation found only 17% of college athletic directors are women, and only 1.7% are women of color.
This week's Current Events resources examine the history of Title IX's impacts on sex and gender discrimination and what issues remain today.
Essential Questions, Vocabulary & Extend the Resources:
How did historical discrimination in education prompt the creation of Title IX?
How successful has Title IX been in the 50 years since becoming law?
What historical barriers have women's sports faced?
What are the benefits of women's sports in society?
What gender disparities persist in sports?
Click here for a hardcopy of the Essential Questions & Vocabulary
Click here for a hardcopy of Extension Activities CLP suggests implementing with this content
Videos: 
Podcasts: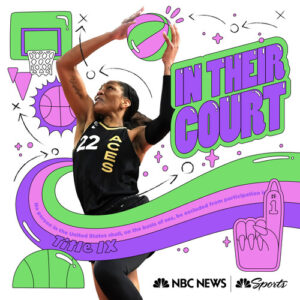 A Sporting Chance, In Their Court, NBC, May 9, 2022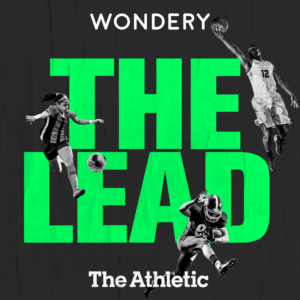 Most Universities Are Violating Title IX. Will A New Lawsuit Change That? The Lead, June 22, 2022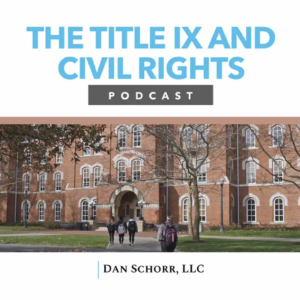 37 Words with Sherry Boschert, The Title IX and Civil Rights Podcast, May 4, 2022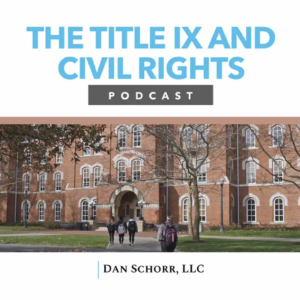 Biden Officials Prepare New Title IX Rules with Bianca Quilantan, The Title IX and Civil Rights Podcast, May 12, 2022
Background Resources:
Title IX – Resources for Students and Parents, Portland Public Schools, 2022
Fast Facts, Women's Sports Foundation, 2022
50 Years of Title IX, Women Sports Foundation, 2022
Sex Discrimination Frequently Asked Questions, Office of Civil Rights, US Dept. of Education, August 19, 2021
Happy Belated Birthday, Title IX, Library of Congress, November 27, 2012
Edith Starrett Green, The Oregon Encyclopedia, August 25, 2022
What to Do About Title IX, Usable Knowledge, Harvard Graduate School of Education, December 14, 2018
Recent Articles:
A central Nebraska high school shut down its student newspaper shortly after it published an LGBTQ-dedicated issue, The Insider, August 31, 2022

Title IX: Strides for women of color in sports lag under law, Associated Press, June 22, 2022
How Title IX transformed colleges, universities over past 50 years, Harvard Gazette, June 22, 2022
Title IX Timeline: 50 Years of Milestones, Firsts and Notable Achievements, Newsweek, June 22, 2022
The Title IX Torch Carriers, Sports Illustrated, June 21, 2022
Benching the patriarchy: 50 years of Title IX and how 4 women fought for change, NPR, June 23, 2022
Most Americans who are familiar with Title IX say it's had a positive impact on gender equality, Pew Research, April 21, 2022
Biden administration proposes Title IX protections for transgender students, Reuters, June 23, 2022
Recent Editorials:
Lesson Plans:
Instructional Materials for Younger Students: