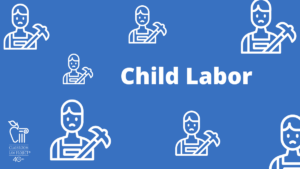 In February 2023 President Biden's administration announced it would be taking steps to address child labor violations within the United States. This announcement comes in the wake of mounting reports of child labor violations happening throughout the country in industries like food and automotive manufacturing, restaurants, agriculture, construction, and even slaughterhouses. The announcement is also on the heels of a number of states considering exceptions and modifications to child labor regulations and laws. Proposed legislation in Iowa and Minnesota seeks to expand the number of hours children can work and limit employer liabilities if their child employees become sick or injured on the job. 
The United States Labor Department states that there has been a nearly 70% increase in child labor violations since 2018, and last fiscal year saw 835 companies violating child labor laws. Some experts maintain the true number of these violations is much higher, but the investigators charged with regulating child labor are under resourced and under staffed, making it impossible to ensure nationwide compliance.
The United States has a long history of legislation aimed at addressing child labor. The first significant effort to regulate child labor occurred in the late 19th century, as states began to pass laws prohibiting the employment of children under a certain age. However, these laws were often weak and poorly enforced, and child labor continued to be a widespread problem.
In 1938, the Fair Labor Standards Act (FLSA) was passed, which established minimum wage and maximum hour requirements for workers in the United States, including children. The FLSA also established strict rules around child labor, prohibiting the employment of children under the age of 16 in most industries and restricting the hours and conditions of work for children under the age of 18. Since then, the FLSA has been amended several times to strengthen protections for children in the workforce.
Despite the laws and prevailing attitudes, child labor continues to be a problem in the United States.
This week's Current Events resources examine the history and current status of child labor in the United States. The resources shared provide information and context to the ongoing discussions around children's place in the workforce and the historical lessons of unregulated child labor.
Essential Questions, Vocabulary & Extend the Resources:
What is child labor?

What laws are there in the United States to regulate child labor? What do they do?

What are the major causes of child labor? Why is it still prevalent today?

Should child labor matter to people today? Explain. 

How is modern day child labor similar to child labor that has taken place historically? What are the differences between historical and modern day child labor?  

In your opinion, why might migrant children be more susceptible to working in dangerous child labor conditions than other young people? Explain. 

In your opinion, what should state governments and the federal government do to protect young people and children from being exploited as workers? Explain.
Click here for a hardcopy of the Essential Questions and Child Labor Vocabulary
Click here for a hardcopy of Extension Activities CLP suggests implementing with this content
Videos:
Podcasts:
American companies using illegal child labor, Axios Today, Axios, March 1, 2023
Tackling child labor, World Business Council for Sustainable Development & UNICEF, May 24, 2022
Why can't kids have jobs?, Million Bazillion, Marketplace, August 9, 2022
Child Labor: A Moral Dilemma?, Finding Humanity, July 6, 2021
Background Resources:
Child labor law summaries and fact sheets, Oregon Bureau of Labor & Industries
Child labour, United Nations Children's Fund 
History of child labor in the United States, United States Bureau of Labor Statistics
Child Labor, Human Rights Watch
The Fair Labor Standards Act (FLSA) Child Labor Provisions, Congressional Research Service
Child Labor, Wage and Hour Division, United States Department of Labor
Recent Articles:

Alone and Exploited, Migrant Children Work Brutal Jobs Across the U.S., The New York Times, February 25, 2023
U.S. to crack down on child labor amid massive uptick, Reuters, February 27, 2023
Feds expand probe into migrant child labor in slaughterhouses, NBC News, March 1, 2023
Senate Democrats Press for New Limits on Child Labor in Tobacco, Bloomberg Law, February 8, 2023
Instead of paying adults more, some states might let companies hire kids as young as 14 to fill the labor shortage
, Insider, February 13, 2023
Tyson Foods' Green Forest plant implicated in child labor investigation, Talk Business & Politics, March 1, 2023
Arkansas governor signs bill rolling back child labor protections, CNN, March 8, 2023
Recent Editorials:
Opinion: Child labor is on the rise; here's how to prevent it, Devex, January 31, 2023
EDITORIAL/Streamlining Child Labor? Should it be easier for younger teens to get a job?, Texarkana Gazette, February 16, 2023
Our View: Trend of child labor violations demands greater vigilance, Portland Press Herald, February 9, 2023
New bill wrongfully encourages hazardous child labor in lieu of worker shortages, The Gazette, February 12, 2023

The U.S. Is Choosing Child Labor Over More Immigration, Intelligencer, February 28, 2023
Lesson Plans:
History of Child Labor in the U.S., C-SPAN Classroom
Children Who Labor, Museum of Tolerance
Child Labor in America, Library of Congress
Child Labor Lesson Plan, Jane Addams Project
Child Labor, Stanford History Education Group
Resources for Younger Students:
Senators call for ban on imports of cocoa produced by forced child labor, Newsela
Giving Voice to Child Laborers Through Monologues, Read Write Think
Primary Sources: Interview with former child laborer in the Industrial Revolution, Newsela
Child Labor: What's Your Dream Job?, Museum LA