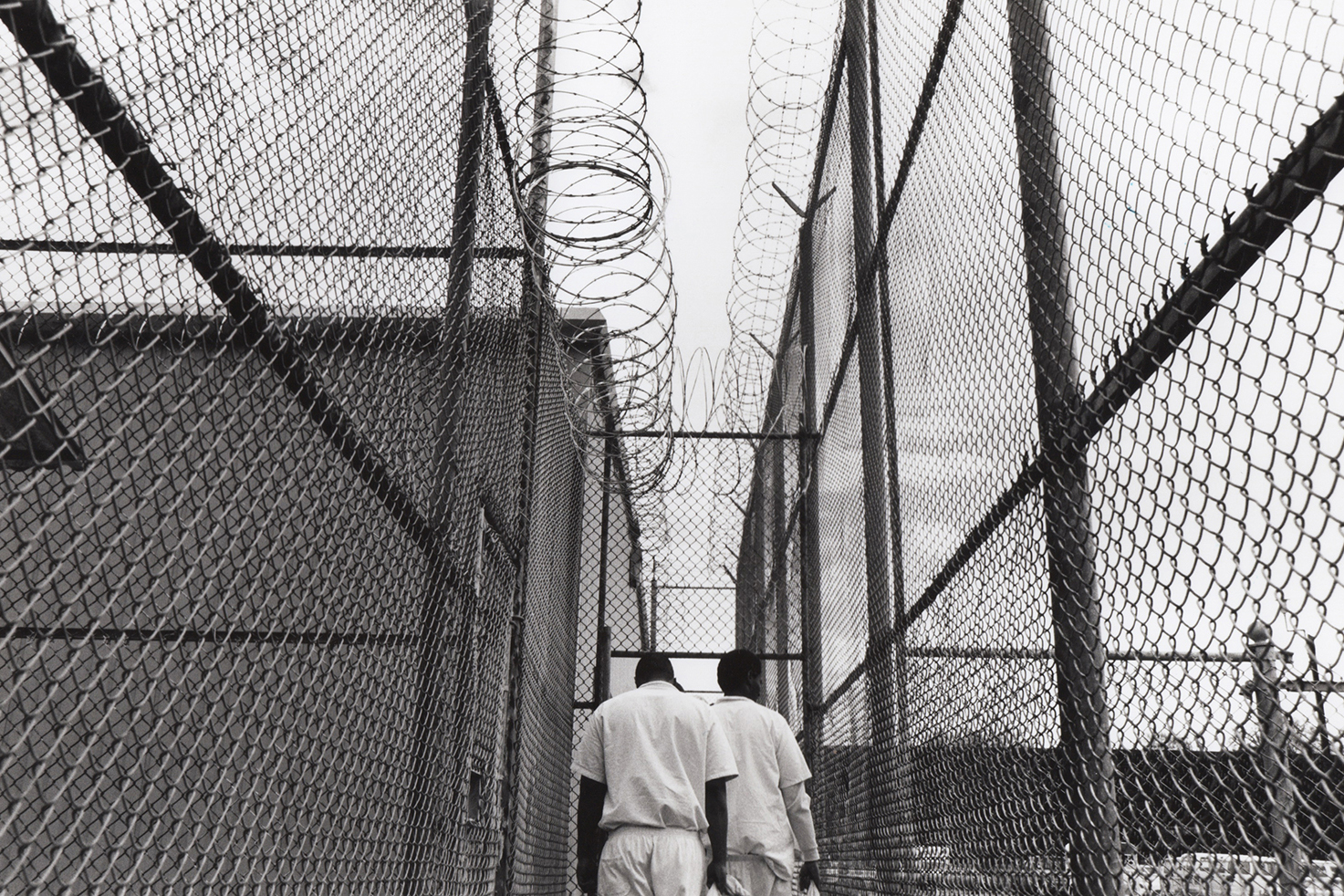 The death of George Floyd at the hands of the Minneapolis police last May ignited debate over the role of police in our communities. In recent months, a number of states have increased their efforts to reform law enforcement and criminal justice systems across the United States. 
President Biden pledged to overhaul the nation's criminal justice system during his campaign. Congress has introduced the  George Floyd Justice in Policing Act which would prohibit chokeholds and no-knock warrants at the federal level, and limit them at the state and local level; it would also restrict the use of qualified immunity, a legal shield for police against civil lawsuits.
Attorney General Merrick Garland, the top U.S. law enforcement official, also spoke about reforming the criminal justice system, cracking down on police misconduct, ending mass incarceration, and federal use of private prisons. After the conviction of Derek Chauvin, Garland announced a federal probe would be conducted into the Minneapolis police department; Garland is also expected to announce a federal probe into the Louisville, KY police department, precipitated by the Breonna Taylor shooting as well as other Black Americans in Louisville.
Many states and cities are taking the lead on these changes. Below are a few key highlights:
Colorado — New state measures would no longer require a life sentence without parole for defendants convicted of felony murder. Colorado and recently New Mexico also ended qualified immunity for law enforcement — a doctrine that makes it more difficult to hold police accountable.
Louisiana — Criminal justice advocates will be pushing for increased funding for public defenders and for changes in policing practices in this Spring's legislative session.
Maryland —  The state passed a sweeping set of policing reforms that overhaul disciplinary procedures and allow the public to view complaints and police files in cases of alleged misconduct. The reforms create a new statewide standard limiting officers to "necessary" and "proportional" force, and contain potential criminal penalties. The reforms also impose serious restrictions on no-knock warrants and nighttime home raids.
Michigan — Sweeping changes make it easier for people who have committed certain felonies and misdemeanors to have their records expunged. This eliminates many of the practices that have sustained high jail populations, and state leaders are planning another round of reforms for the current legislative session.
Mississippi — The Magnolia State has the second-highest incarceration rate in the country, and a bill loosening and clarifying parole eligibility would help reduce the prison population. Other measures would reign in the state's extreme penalties for habitual offenders, and ensure women inmates are treated with dignity during a pregnancy.
New York — New York Gov. Andrew Cuomo signed into law a bill that will end the long-term use of solitary confinement in prisons and jails, as well as legalizing marijuana statewide. The state legislature in coming weeks could see the consideration of bills meant to streamline the parole process and make it easier for older people in prison to be paroled as well.
North Carolina — North Carolina legislators filed three criminal justice reform bills with bipartisan support this week, as momentum grows for changes to policing.
Virginia — Lawmakers passed a number of new policing measures which banned the use of chokeholds, imposed new restrictions on no-knock warrants, and gave more power to judges, instead of juries, to impose sentences.
Washington – The Washington State Legislature passed a bill that would require an officer to intervene when witnessing a fellow officer using excessive force. Also in Washington, one of the country's largest for-profit, privately run immigration jails would be shut down by 2025 under a bill signed last Wednesday by Washington Gov. Jay Inslee.
Wisconsin — Cannabis legalization and other criminal justice reform strategies are on the agenda. Gov. Evers touched on the issue of incarcerated youth, and a lack of mental health treatment. Changes include expanding the Department of Corrections' earned release program, community alternatives instead of incarceration, and legalizing cannabis.
In this Current Event, we will explore Criminal Justice Reforms across the United States, with many resources you can use to foster meaningful discussion with your students.
Essential Questions:
Videos:
Podcasts:

Criminal Justice Reform Advocates Say They're Anxious To See More Action From Biden — NPR (3 min)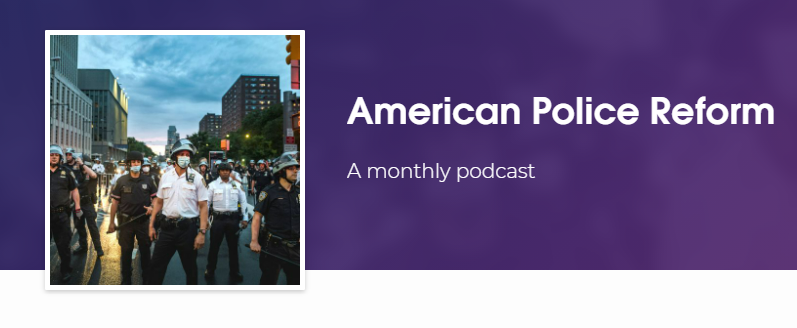 Police and Justice System on Trial (24 mins)
Recent Articles:
After Chauvin's guilty verdict: A trial for American policing, the struggle for public trust begins anew

 

—

 

USA Today

, Apr. 21, 2021

Attorney General Merrick Garland announces probe of Minneapolis Police Department after Chauvin conviction — CNBC News, Apr. 21, 2021

Biden administration vows economic and justice reforms for Black Americans — New Hampshire Union Leader, Apr. 14, 2021

States, cities lead on police reform given federal government's limited reach — KHQA, Apr. 19, 2021
Recent Editorials:
Visual Resources:
Political Cartoons: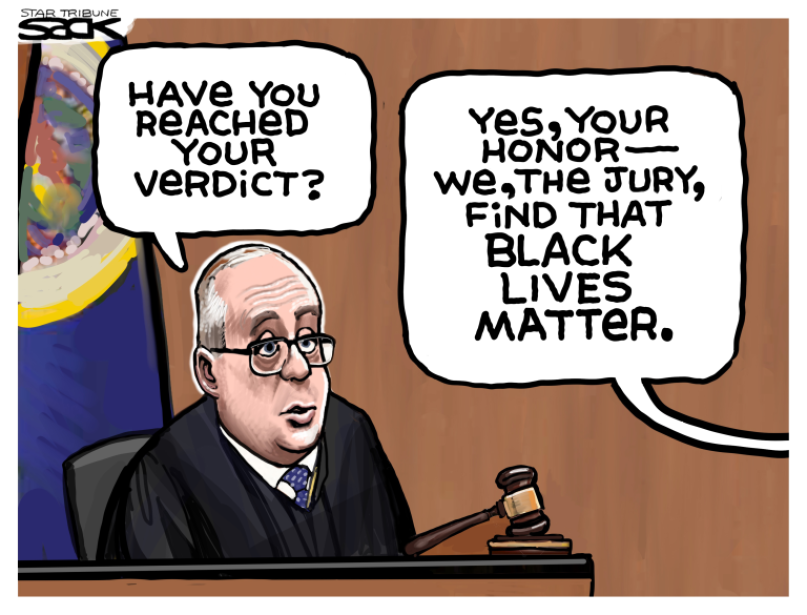 Resources for using Political Cartoons in the Classroom: 
Articles for Younger Grades:
Lesson Plans:
Lesson Plans regarding Media & News Literacy (general):
Media Literacy Resources – Newseum
News & Media Literacy Lessons – Common Sense
Media Misinformation, Viral Deception, and "Fake News" – University of Wyoming
Evaluating Sources in a 'Post-Truth' World: Ideas for Teaching and Learning About Fake News – New York Times Lessons