Just a reminder that Civics Learning Project already has multiple units of curriculum available for teaching the 2020 Election and about voter issues more generally. Check it out and look for updates as we add more content.
Intro
We'll be finishing out Current Events for this (now virtual) school year with a series on how the coronavirus is impacting voting, the justice system, the economy, the census, Oregon, and other current events. 
This week, we're taking a look at what happened during the Wisconsin primary on April 7, and how the COVID-19 pandemic could lead more states to implement vote by mail for November's general election. 
Below you'll find links to articles, videos, podcasts, and lessons surrounding voting and implementing mail-in voting as a solution during the coronavirus pandemic. An additional resource is already available to you is the Civics Learning Project Elections 2020 curriculum. Unit 4 discusses voter rights and contains a specific lesson on Oregon's Vote by Mail system. 
Essential Questions:
What do you believe the impacts will be from Wisconsin having to do vote-in-person for their primary on April 7?
How do you believe the coronavirus will affect the November presidential election?
What, in your opinion, are the pros and cons of mail-in voting?
What advice would you give states outside of Oregon about vote-by-mail?
Videos:
Podcast: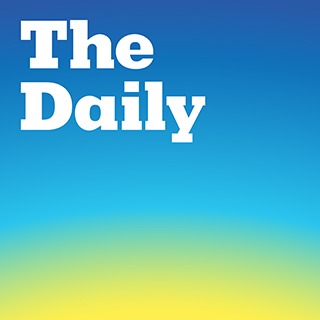 The Daily: Wisconsin's Pandemic Primary  – The New York Times, April 7, 2020
Recent News Articles:
Explainer: Why vote by mail triggered a partisan battle ahead of November's election – Reuters, April 14, 2020
Q&A: Sen. Ron Wyden on Making Oregon's Vote By Mail System the National Norm – Portland Mercury, April 13, 2020
Oregon senators push for national vote-by-mail – Register-Guard, April 13, 2020
What Went Down in the Wisconsin Primary – FiveThirtyEight, April 13, 2020
Wisconsin health officials step up efforts to track coronavirus exposure from primary election – Politico, April 10, 2020
More Than 1M In Wisconsin Vote By Mail, But Full Election Turnout Still Unclear – Wisconsin Public Radio, April 8, 2020
Wisconsin Primary Recap: Voters Forced to Choose Between Their Health and Their Civic Duty – NY Times, April 7, 2020
Most voters say postponing presidential primaries amid COVID-19 outbreak has been necessary – Pew Research Center, April 3, 2020
Voting Outside the Polling Place: Absentee, All-Mail and other Voting at Home Options – National Conference of State Legislatures, April 3, 2020
Coronavirus Could Get U.S. to Vote by Mail – PEW Stateline, March 13, 2020
Lexile Level – Adjustable Articles (Newsela)
U.S. elections 2020: a guide to the race for the White House – Original Source: The Guardian, Feb. 2, 2020
Maps & Timelines:
Best Resource for an interactive electoral map: 270towin.com
Voting by Mail Graphics – NY Times
Primary Sources for election & voting information:
All-Mail Elections (National Conference of State Legislatures)
The American Presidency Project (UC Santa Barbara)
The Federal Election Commission
Look up my Congressional District (census.org)
U.S. Census Voting & Registration
The Library of Congress: Presidential Elections
Lesson Plans on this topic:
Lesson Plan: Should States Shift to Mail-In Voting during the Coronavirus Pandemic? – C-SPAN Classroom, April 1, 2020
Lesson Plans regarding Media & News Literacy (general):
Media Literacy Resources – Newseum
News & Media Literacy Lessons – Common Sense
Media Misinformation, Viral Deception, and "Fake News" – University of Wyoming
Evaluating Sources in a 'Post-Truth' World: Ideas for Teaching and Learning About Fake News – New York Times Lessons