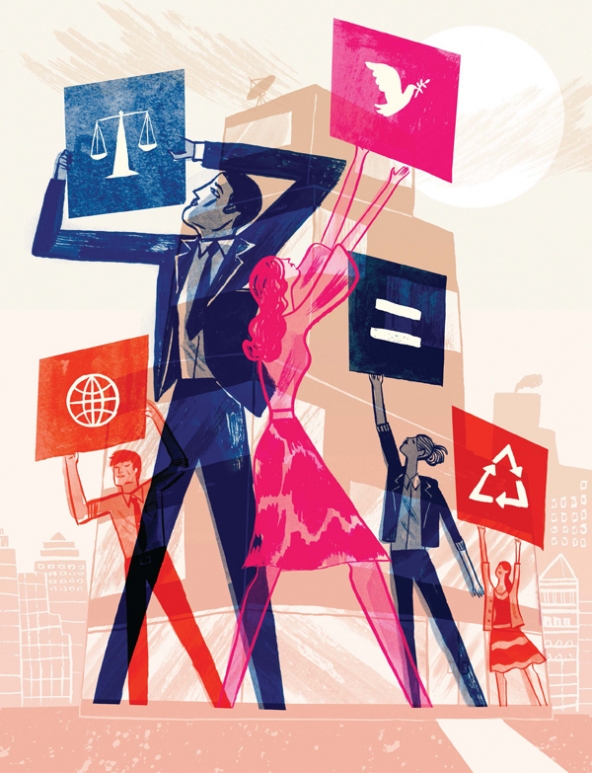 Corporate America has, once again, found itself in the crosshairs of politics with the passage of Georgia's restrictive new voting law, which was signed by Gov. Brian Kemp. Last week, some of Georgia's most prominent corporate leaders began to more forcefully criticize the state's sweeping new election law, acknowledging concerns of civil rights activists and Black business executives who say the measure targets non-white voters and threatens the democratic process. 
Georgia's controversial overhaul of state elections, passed last week, places restrictions on voting by mail and gives the legislature more control over how elections are run. The new law requires a photo ID when mailing in an absentee ballot as well as when requesting a ballot. It also cuts the time people have to request an absentee ballot. Georgia's new laws are among the more than 361 pieces of legislation filed in 47 states aimed at limiting voting rights.
Faith leaders and community leaders announced a national boycott of Georgia-based corporations Coca-Cola, Delta and Home Depot over the passage of the state's new voting law, beginning on April 7. The business lobby in Georgia, home to 18 Fortune 500 companies, wields significant clout in state politics. Civil rights activists blamed influential executives for not helping spike the new law that's become a focal point in the nationwide, partisan fight over voting rights. There is rising pressure nationally on corporate titans to defend voting rights more explicitly and oppose efforts in other states that could follow Georgia's lead.  On Saturday, over 100 U.S. corporations virtually met to discuss corporate involvement in voting rights activism.
Some of the discussion about corporations' involvement in politics dates back to two controversial Supreme Court decisions: McConnell v Federal Election Commission, and Citizens United v Federal Election Commission. The role of corporate activism involves business firm efforts to demonstrate public support of, or opposition to, one side of a controversial societal issue, as well as how corporations can financially support candidates during elections and their impact on legislative decision making. 
Sports leagues are also taking a stand on the issue. Last Friday, the MLB declared it will relocate the 2021 All-Star Game and the MLB draft out of Atlanta. The Master's Golf tournament made a statement about the voting laws in Georgia, although the tournament was held amid protests in Augusta, Georgia, over the weekend. This is not the first time leagues have weighed in on political issues; notably, in 2016 the NCAA boycotted the state of North Carolina after it passed a law limiting LGBTQ rights that included restrictions on which bathrooms people could use.
In this Current Event, we will explore corporations, activism, and backlash against Georgia's voting rights laws (as well as the upcoming legislation in Texas) with many resources you can use to foster meaningful discussion with your students.
Essential Questions:
Why are the new voting laws in Georgia so controversial, and how do they compare with voting in other states?
How have corporations influenced politics since the Supreme Court issued its decision on Citizens United v F.E.C?
Who are the stakeholders in a boycott, and how does a boycott impact these stakeholders?
Why are some boycotts, or buycotts, effective, while others are not?
Videos:
Podcasts: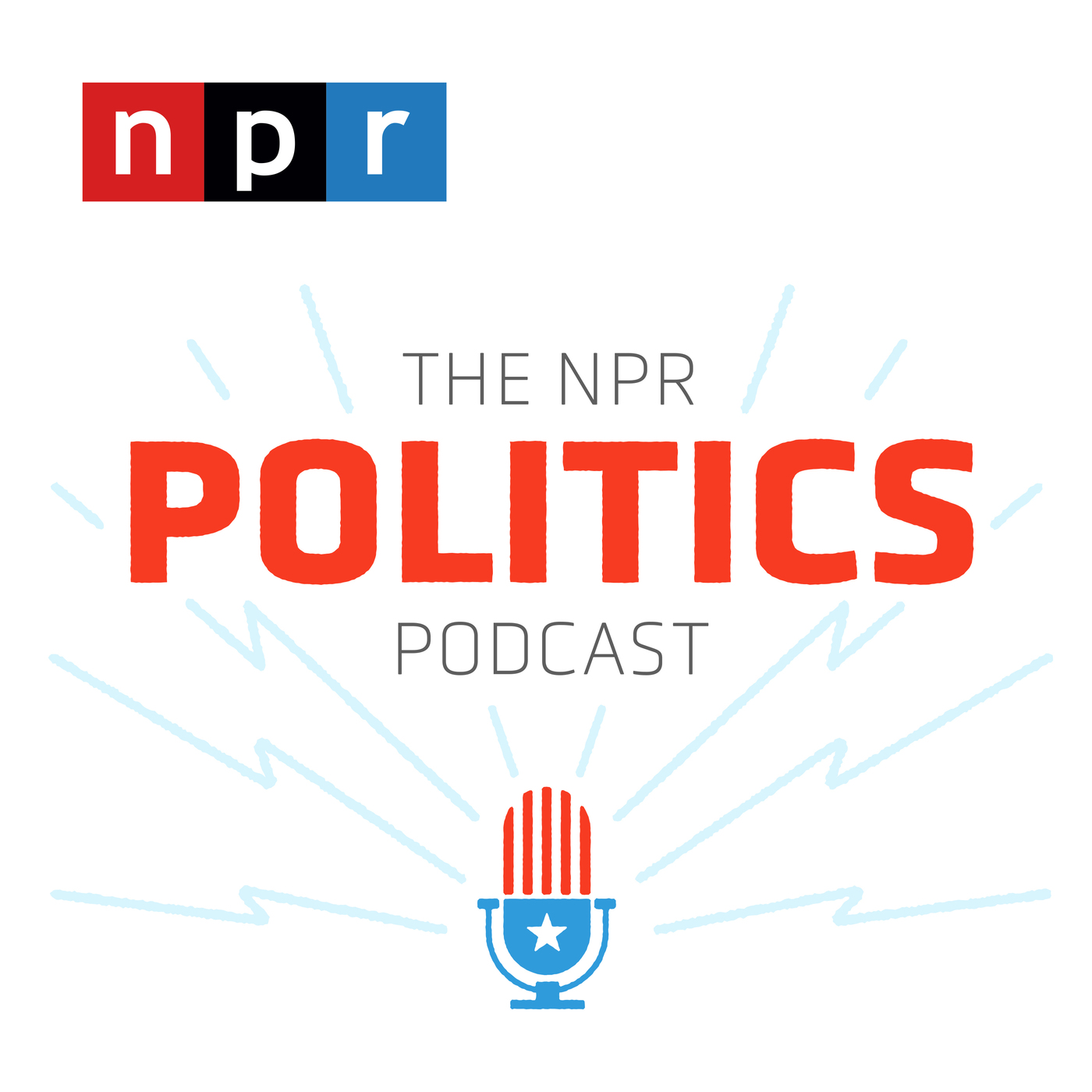 Activists Stoke Corporate Backlash To Voting Restrictions (14 mins)
Background:
Recent Articles:
Under Pressure, Some Ga. Corporate Leaders Slam Voting Bill, US News and World Report, Mar. 25, 2021

Mitch McConnell retracts his demand that corporations 'stay out of politics' amid outrage over Georgia's voting law, Business Insider, April 7, 2021

Faith leaders plan April 7 boycott over Georgia voting law, The Atlanta Journal-Constitution, April 1, 2021

'The right to vote is fundamental': Augusta National chairman addresses Georgia election law, Yahoo!Sports, April 7, 2021

Why the MLB pulled the All-Star Game from Atlanta, briefly explained, Vox, April 3, 2021

The GOP's flailing response to the Georgia voting law backlash shows how lost the party is, Business Insider, April 6, 2021
GOP Coca-Cola Boycott Tests Loyalty Of Thousands Of Workers In 2022 Battleground States, Newsweek, April 8, 2021
MLB's Move Out Of Georgia Is The Latest In A Line Of Political Boycotts, NPR, April 12, 2021
Do Boycotts Work? Here Are Some Successful Examples, Newsweek, April 12, 2021
First-of-its-kind meeting draws more than 100 corporate leaders to discuss state voting laws, CBS News, April 12, 2021
Recent Editorials:
Political Cartoons: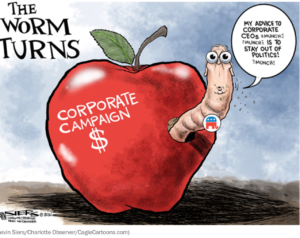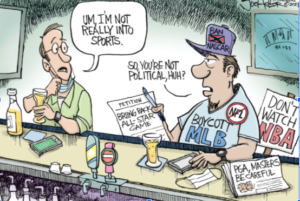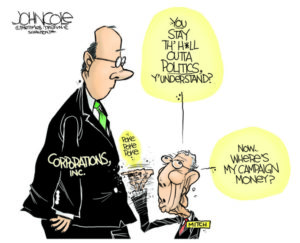 Resources for using Political Cartoons in the Classroom: 
Articles for Younger Grades:
Lesson Plans:
Lesson Plans regarding Media & News Literacy (general):
Media Literacy Resources – Newseum
News & Media Literacy Lessons – Common Sense
Media Misinformation, Viral Deception, and "Fake News" – University of Wyoming
Evaluating Sources in a 'Post-Truth' World: Ideas for Teaching and Learning About Fake News – New York Times Lessons