2023 Awardee: Cora Callahan

Cora Callahan, a graduate of North Eugene High School, is the 2023 recipient of the Bob and Marilyn Ridgley Scholarship. A passionate learner, Cora is a member of North Eugene's Mock Trial team, Key Club, a published creative writer, and one of two students in her graduating class to receive an International Baccalaureate diploma. Cora is enrolled at University of Oregon, where she studies Journalism and Political Science.
Congratulations, Cora! All of us at CLP wish you all the best.
2022 Awardee: Alazay Sanders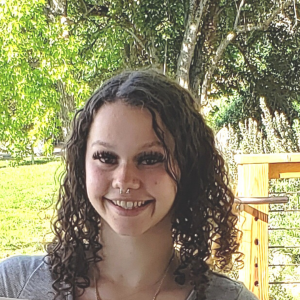 Alazay Sanders is a 2022 graduate of North Medford High School in Southern Oregon, and the 2022 recipient of the Bob and Marilyn Ridgley Scholarship. Alazay is a first generation college student, and is also the first person in her family to graduate high school. She began participating in Mock Trial as a freshman at a very pivotal moment in her life, and as she says, "Everything changed from there." Alazay studies Criminology and Communications at Oregon State University. We are so proud to be part of her journey. Congratulations, Alazay!
Enjoy this news item on Medford's KOBI-5 about Alazay and the scholarship.
2021 Awardee: Butch Nasser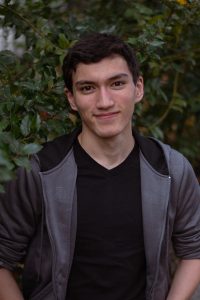 Butch Nasser, a 2021 valedictorian from Southridge High School in Beaverton, has been interested in the law since he was a child. That interest led him to join his school's Mock Trial team as a sophomore. As co-captain, Butch helped lead Southridge's team to the Oregon State Championship and the National High School Mock Trial Competition his senior year. Mock Trial grew Butch's quick-thinking skills, and helped him feel at ease in a variety of situations and environments.  In addition to  law, Butch enjoys his favorite hobbies: mastering tabletop games, playing online video games with his friends, fiddling on the trumpet, or satiating his addiction to reading. Butch attends Stanford University this fall, and plans to focus on Electrical Engineering, with the possibility of later studying law. The Ridgleys and Civics Learning Project are proud to support Butch in achieving his goals. Congratulations, Butch!
2020 Awardee: Keana Powers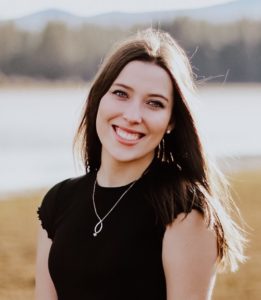 Keana Powers is a 2020 graduate of Summit High School in Bend. A participant in the Mock Trial program, Keana co-captained her team through Central Oregon Regionals and on to the state competition at the Hatfield Courthouse in Portland this year. In her application essay, Keana spoke to the many influences in her life that have inspired her interest in science, psychology, government, and the justice system. With the financial assistance from the Bob & Marilyn Ridgley Civics Learning Project Scholarship, Keana attends Oregon State University where her studies focus on criminology and forensic science. The Ridgleys and Civics Learning Project wish Keana all the best in her pursuits!
2019 Awardee: Nadzeya Pahodzina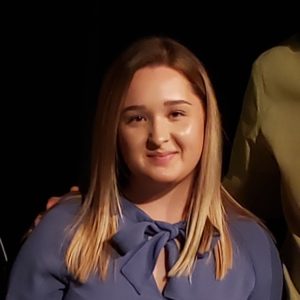 Nadzeya Pahodzina, a Parkrose High School (Portland) graduate, was a consistent leader in the Mock Trial and We the People programs, and participated in many Civics Learning Project events and workshops.  In her essay, Nadzeya shared about surviving a difficult childhood that left her feeling powerless, but as she began to participate in Mock Trial and We the People, she grew her sense of justice and power over her own life.  She is the oldest of 5 children and immigrated with her 4 sisters and mother from Russia. Nadzeya completed her studies at Portland State University in 3 years, and used her final scholarship installment to begin her law studies at Lewis & Clark Law School. She continues to be actively involved with CLP as a volunteer Mock Trial and We the People competition judge, and regularly leads Courthouse Experience Tours.
2018 Awardee: Phuocan Nguyen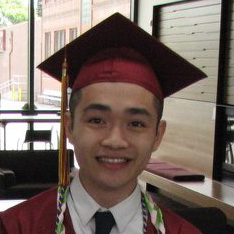 Phuocan Nguyen, a graduate of Central Catholic High School in Portland, was the recipient of the 2018 Bob and Marilyn Ridgley Civics Learning Project Scholarship. Phuocan is the son of Vietnamese immigrants, and credits his parents with his perseverance and work ethic. A member of Central Catholic's We the People team, he demonstrated a keen understanding of constitutional principles and civic engagement in his application. He graduated from the University of Portland and is pursuing a career as a policy advisor, using the skills he developed in class and competition with teacher Geoffrey Stuckart. Congratulations, Phuocan!
2017 Awardee: Alyssa Bailey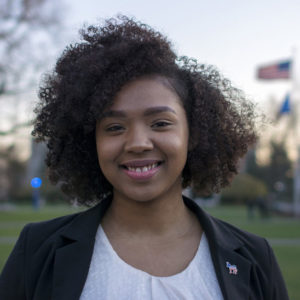 Determination. If there's one word that comes to mind when describing Alyssa Bailey, that's it. Cheerful, optimistic, and confident, this Jefferson High School graduate is determined to make her mark on the world – and to make the world better in the process. Alyssa attended American University in Washington, D.C., where she majored in International Studies with a linguistics focus. She aims for a career in public service, perhaps running for Congress and being a "true representative if the people, looking for common ground to achieve successful results." The gleam in her eye and subtle smile suggest that her determination can make it happen.
2016 Awardee: Guadalupe Lopez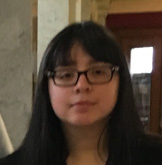 On June 6, 2016, Parkrose High School senior Guadalupe "Nina" Lopez received the Bob and Marilyn Ridgley Civics Learning Project scholarship. Nina is a dedicated daughter and sister, as well as an excellent student with a passion for political science. She participated in Parkrose High School's We the People and Mock Trial programs. Ms. Lopez studied political science and anthropology, and has a goal of becoming a political strategist.  Congratulations, Nina!
2015 Awardee: Manaz Rezayee
Parkrose High School senior Ms. Manaz Rezayee received the 2015 Bob and Marilyn Ridgley Civics Learning Project scholarship. Ms. Rezayee, a Parkrose valedictorian with a 4.2 GPA, is a model student and citizen. She was a member of Parkrose mock trial team during her sophomore year and part of the We the People "Constitution Team" during her senior year. Ms. Rezayee plans to become an OB-GYN doctor and work to improve the health of women and children in Afghanistan.
2014 Awardee: Michael Larios-Grave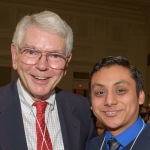 Mr. Michael Larios-Grave, of Madison High School, was awarded the first Bob and Marilyn Ridgley Civics Learning Project Scholarship in 2014. Board Member John Casey and Executive Director Marilyn Cover presented the award check to Mr. Larios-Grave at the Madison High School Senior Awards Ceremony. Mr. Larios-Grave graduated from the University of Portland and currently works at Nike.