"We want a true democracy."
For the last year, anti-government protests have rocked the international landscape, from the year-long pro-democracy protests in Hong Kong, to the protests leading up to Chile's historic Constitutional referendum, to Nigeria's on-going protests demanding an end to police brutality. 
Recently, Thailand's student-led Pro-Democracy protests have taken center stage. 
Over recent months, an unprecedented wave of protests has swept across this Southeast Asian nation, led by high school and university students demanding major democratic reforms. Students are breaking cultural norms and taboos, while risking imprisonment, to call for a limit to the power and wealth of the country's long-standing monarchy.
A cycle of military coups has dominated Thailand's political history, and activists say the monarchy's wealth and power are too closely tied with the military, which they accuse of interfering in the nation's politics.
At the heart of these protests is the concept of free speech. Thailand does not have the free speech rights that many other developed nations enjoy. In fact, people there face up to 15 years in prison for criticizing Thailand's royal family. Dozens of protesters have been testing the limits of Thai citizens' rights to criticize their government and to assemble and protest, as well as to challenge the traditional hierarchies of Thai society.
Despite the global COVID-19 pandemic, Thailand's youth-led pro-democracy movement continues. Students are using social media networks to organize rallies across the country against the military-backed government activists believe is holding their country back.
This week's Current Event resources allow you to explore the latest news on what is happening in Thailand's Pro-Democracy Protests and discuss its implications for students and citizens both there and in other contexts around the world. 
Essential Questions
What is free speech? Why is it considered to be an essential human right?
Why is free speech so important to Thailand's youth?

What effect, if any, are Thailand's student-led protests likely to have on its political system?

What other issues lead to student protest movements?
How do you think people can successfully advocate for changes to their governments?
Videos About Thailand's Pro-Democracy Protests:
Audio & Podcasts: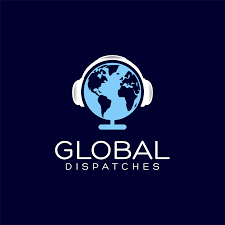 Protests in Thailand, explained (30 mins)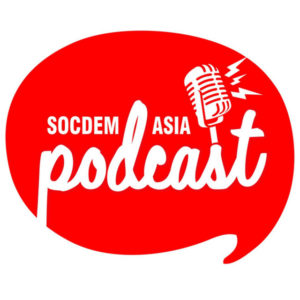 Confronting Autocracy: The 2020 Thai Protest Movement and Democratization (52 mins)
Background Information:
Click here for a Summary of Thailand's Pro-Democracy Protests:
Recent Articles about Thailand's Pro-Democracy Protests:
Recent Editorials:
Maps & Timelines:
Primary Sources:
Lesson Plans on Student Protests:
Lesson Plans regarding Media & News Literacy (general):
Media Literacy Resources – Newseum
News & Media Literacy Lessons – Common Sense
Media Misinformation, Viral Deception, and "Fake News" – University of Wyoming
Evaluating Sources in a 'Post-Truth' World: Ideas for Teaching and Learning About Fake News – New York Times Lessons