Welcome to CLP's Current Events: The Plight of Puerto Rico. If a picture is worth a thousand words, then this week's News Sources have more than 9,000 words. See the pictures and graphics that launch this week's discussion on the plight of Puerto Rico after the devastation of Hurricane Maria.
Brought to teachers by Susie Marcus, CLP consultant, with CLP staff.
The island of Puerto Rico was devastated by the worst hurricane in its history nearly two weeks ago.
The people of Puerto Rico are United States citizens.
Puerto Rico is a possession of the United States.
It is a U.S. territory.
But it is an unincorporated territory, and it has not been incorporated into the U.S.
Therefore, it is not a part of the United States.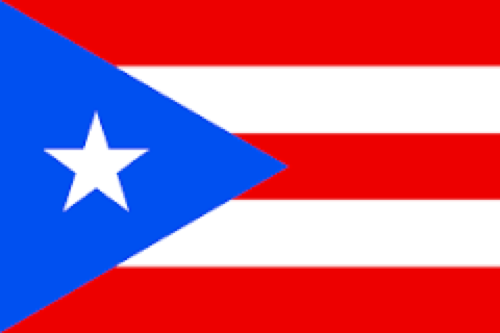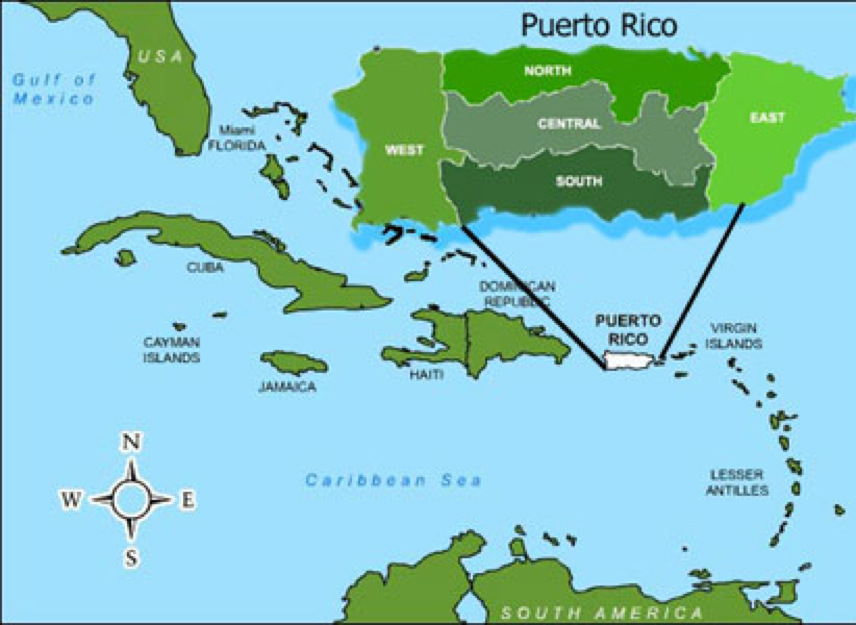 Puerto Rico, U.S. Territory. Puerto Rico is a Caribbean island and unincorporated U.S. territory with a landscape of mountains, waterfalls and rainforest. San Juan, the capital and largest city, is known for its hotel strip, beach bars, casinos, and Old San Juan featuring Spanish colonial buildings and massive, centuries-old fortresses.
Currency: United States Dollar Population: 3.411 million (2016)
News Sources
Seven Graphics That Sum Up Puerto Rico Disaster, compiled by BBC News, Oct. 2, 2017
What does Puerto Rico's recovery look like two weeks after Maria?
Part of the reason Puerto Rico's recovery has been slowed is the island's reliance on air and sea ports to bring fuel, water and food. Runways needed to be cleared of debris and supplies were stuck in the island's ports because of a US law that limits shipping between parts of the US to US-flagged vessels. Puerto Rico pressed the US to lift the act, and President Trump waived the act for 10 days to help with the recovery.
Among the most lingering dangers of the hurricane is the lack of clean water on the island, a figure that rose over the weekend to more than half of the island's population. Public health experts worry that this problem will make the weeks after the storm more deadly as sanitary conditions worsen.
While agriculture is no longer a primary driver of Puerto Rico's economy, the destruction of the vast majority of crops on the island means growers in the coffee, plantains and other popular agricultural industries have lost their entire livelihoods in a single storm. Loss of crops also means Puerto Ricans will need to import more of their food, an effort made more complicated by the nearby exporting countries in the Caribbean who have also been hit by hurricanes.
The storm knocked much of Puerto's Rico communications infrastructure, splitting a crucial link between family members that live in the continental US and on the island, as well as mobile phone networks that could be used to organize the recovery response. Rebuilding the mobile phone network is expected to take at least weeks, if not months.
Residents of Puerto Rico are American citizens, although they have no voting representative in Congress and cannot send electors to vote in US presidential races. Only about half of mainland Americans in a recent poll know Puerto Ricans are fellow Americans. In a survey, knowledge of their citizenship meant respondents were slightly more likely to support relief aid.
Why Puerto Rico Faces a Monumental Recovery Effort
by John Bacon, USA Today, Sept. 26, 2017
"Almost a week after Hurricane Maria pounded its way across Puerto Rico as a Category 4 storm with sustained winds of 155 mph, the outlook for anything but a long and arduous recovery is bleak. …"
Puerto Rico Has More than $70 Billion in Debt Because of This
by Mark DeCambre, MarketWatch, Oct. 6, 2017
"Puerto Rico, and domestic entities linked to the U.S. territory, owe creditors more than $70 billion. A double-whammy of devastating hurricanes in recent months, Maria and Irma, only exacerbated the plight … Why is Puerto Rico in such bad economic shape? …"
CLP: critical to understanding the problems Puerto Rico faces
Dr. Sanjay Gupta's Dire Warning on Puerto Rico
by Dr. Sanjay Gupta, CNN, October 3, 2017
"…For want of insulin, blood pressure medications and antibiotics, things widely available at any neighborhood pharmacy in the US mainland, people in Puerto Rico will die — are dying — preventable deaths. Puerto Rico was not a healthy island before the hurricanes devastated its infrastructure …"
Trump Praises Response to Puerto Rico, Says Crisis Straining Budget
by Roberta Rampton and Gabriel Stargardter, Reuters, October 2, 2017
"… The hurricane wiped out the island's power grid, and fewer than half of residents have running water. It is still difficult for residents to get a cell phone signal or find fuel for their generators or cars. About 88 percent of cellphone sites are still out of service. On Air Force One on his return flight to Washington, Trump said it had been a 'great day' …"
Puerto Rico Is Getting a Surge of Aid, Governor Says
by Richard Fausset, Oct. 1, 2017
Getting Relief Supplies to Puerto Rico Ports Is Only Half the Problem
by Arelis R. Hernandez and Steven Mufson, The Washington Post, Sept. 28, 2017
"… There is damage to the trucking infrastructure, to the distributors, to the supermarkets, to the roads. And then, if your infrastructure is not so damaged, and you can get a driver to the truck, there is no fuel to move the equipment… "
Puerto Rico Largely Ignored by the Media in the Wake of Hurricane Maria Devastation
by Hadas Gold, CNN Media – Reliable Sources, Sept. 26, 2017
"… Of the major broadcast networks, only NBC sent its main anchor Lester Holt to Puerto Rico on Monday night, though all three, along with the cable networks had correspondents on the ground…"
CLP: the importance of the media when catastrophe strikes
Questions to Consider
Where is Puerto Rico?
What is the legal status of Puerto Rico? What is its connection to the United States? Is statehood a possibility for Puerto Rico? What are the arguments pro and con for statehood?
Which of three options would Puerto Rico prefer: Statehood, Independence or sovereign free associated state?
Which institutions are tasked with readiness and recovery after a natural disaster like Maria?
What is the role of the President in a disaster? What is the role of the Federal Emergency Management Agency? What is the role of the territorial government?
What are the current conditions in Puerto Rico (and the US Virgin Islands)?
What does the loss of basics such as food, water, medicine, electricity, fuel and shelter mean to Puerto Rico?
Why are resources not getting to the people of Puerto Rico? How long can Puerto Rico tolerate this emergency? Who can fix this?
What is the Jones Act?
How does the economic collapse in Puerto Rico affect both recovery from Maria and its relationship with the United States?
Additional questions to consider from other sources:
Puerto Rican Perspectives (from OPB)
What is Puerto Rico's relationship to the United States? How did it come about?
How was the destiny of Puerto Rico incidental to other objectives of the Spanish American War? What does this mean for Puerto Ricans, themselves?
When did migration from Puerto Rico to New York begin?
What was Operation Bootstrap? How were the Puerto Ricans of New York, particularly youth, portrayed in the 1950s? What were the pros and cons of the smash hit, West Side Story, for this community?
What was Herman Badillo able to accomplish? Who are "Nuyoricans"?
What are some of the current issues and main actors in the debate over voting rights?
Literacy tests may not be one of the tactics to control who has access to the ballot box today, but there are other measures being used and under debate. What practices do states use today to determine who can vote and when?
How do different factions see the use of these measures?
How will history view the actions of today, compared with those of the era of Herman Badillo and the Voting Rights Act?
Are Puerto Ricans American Citizens? (from NYTimes)
Yes. Under Section 302 of the Immigration and Nationality Act, people born in Puerto Rico have the same birthright American citizenship as people born in the 50 states.
Can they vote in national elections? You might think so, given that they are citizens, but on the biggest stage, the answer is no. Puerto Rico has no representation in the Electoral College, so its people cannot vote in general presidential elections unless they establish residency in one of the 50 states.
What is Puerto Rico's relationship to the United States, exactly? Puerto Rico is a commonwealth of the United States. This is the same legal status held by the Northern Mariana Islands, and confers similar rights to those of unincorporated territories like Guam and the United States Virgin Islands.
Why isn't it a state? There is a longstanding statehood movement in Puerto Rico, and five referendums have been held on the subject. In the most recent one, which was held in June and had very low turnout, 97 percent of the votes cast were in favor of statehood. The referendum was nonbinding, however, and it is ultimately up to Congress to decide whether to admit Puerto Rico as a state.
Discussion Questions (from PBS)
Essential question:  What is the government's role in helping citizens after an extreme weather event?
What is a territory? Do you think most people who live in the continental United States are aware that Puerto Ricans are U.S. citizens and that the island of Puerto Rico is part of the U.S.? If you answered 'no' or aren't sure, why do you think that is?
Why is military involvement often necessary following extreme weather events?
What does it mean when you hear of major events becoming 'politicized'?
Media literacy question: Interview choices for a news story are a key part of media literacy. Why do you think the reporter chose to interview Lt. General Jeffrey S. Buchanan? Who else might the reporter interview in future pieces?
Background and More
Puerto Rico: What Other Americans Should Know
by Maggie Astor, the New York Times, Sept. 25, 2017
CLP: same Q/A is listed in Questions to Consider
Is Puerto Rico Part of the U.S.?
from Puerto Rico Report, April 30, 2015
" … Puerto Ricans are U.S. citizens and can vote in U.S. presidential primaries.  They can even become president of the United States…"
CLP: this site follows Puerto Rico and its desire for statehood
Lesson Plans
Puerto Rican Perspectives from PBS Learning Media
"In this lesson plan drawing on material from Latino Americans, students examine Puerto Rican experiences of the United States throughout the 20th century…"
CLP: See also Extension III: Voting Rights from this lesson which makes connections with literacy tests, Puerto Ricans and others.
Puerto Rico: What is the role of the federal government after a disaster? From PBS Newhour Extra (resources for teachers and students)
CLP: video used to prompt discussion; questions also found in above Questions to Consider.
Island in Crisis: Teaching About Puerto Rico After Hurricane Maria
by Michael Gonchar, New York Times Lesson Plans, October 4, 2017
"… In this lesson, we help students to learn more about current events in Puerto Rico using New York Times reporting and videos. In the Warm Up, we start with two brief videos and a quick quiz…"
Latino Americans Documentary – Lesson Plan from from PBS Newhour Extra (resources for teachers and students)
CLP: Series of lessons using video clips including excellent questions.
Puerto Rico Quiz Answers, the Learning Network New York Times
CLP: a quiz about basic facts about Puerto Rico in pdf form
Constitutional and Legal Connections
What's a Free Associated State? From Puerto Rico Report
CLP: important distinctions between commonwealth, independence, and statehood.
Trump authorizes waiver to loosen shipping regulations for Puerto Rico
by Daniella Diaz, CNN, Sept. 28, 2017
"… lifting the Jones Act — a federal law designed to protect the financial interests of US shipbuilders by limiting shipping by foreign vessels — would help expedite supplies to the ravaged island. The act has had the unintended consequence of making it twice as expensive to ship things from the US mainland to Puerto Rico…"
The Jones Act Waiver Was Supposed to Help Puerto Rico. So Where Are the Ships?
by Alex Daugherty, The Miami Herald, October 6, 2017
"…The 1920 Jones Act requires ships transporting goods within the country to be built, owned and operated by U.S. citizens or permanent residents. When the Trump administration initially decided to not waive the Jones Act in Puerto Rico after Hurricane Maria made landfall on Sept. 20, the backlash was fierce…"
Oregon & the Northwest
After Hurricane Maria, Puerto Ricans in Portland Band Together to Send Aid
by Samantha Matsumoto, the Oregonian/OregonLive, Sept. 30, 2017
CLP: Oregonians form non-profit to help Puerto Ricans.
Oregon State Social Science Standards
8.1  Evaluate continuity and change over the course of United States history by analyzing examples of conflict, cooperation, and interdependence among groups, societies, or nations.
8.8  Evaluate information from a variety of sources and perspectives.
8.12  Investigate how differing geographic perspectives apply to issues in U.S. History.
8.26  Examine a controversial event, issue, or problem from more than one perspective.
8.27  Examine the various characteristics, causes, and effects of and event, issue, or problem.
8.28  Investigate a response or solution to an issue or problem and support or oppose, using research.
HS.6  Analyze ideas critical to the understanding of history, including, but not limited to: populism, progressivism, isolationism, imperialism, communism, environmentalism, liberalism, fundamentalism, racism, ageism, classism, conservatism, cultural diversity, feminism, and sustainability.
HS.14  Create and use maps, technology, imagery and other geographical representations to extrapolate and interpret geographical data.
HS.15  Analyze and illustrate geographic issues by synthesizing data derived from geographic representations.
HS.16  Analyze the interconnectedness of physical and human regional systems (e.g., a river valley and culture, water rights/use in regions, choice/impact of settlement locations) and their interconnectedness to global communities.
HS.27  Examine functions a process of Untied States government.
HS.28  Evaluate how governments interact at the local, state, tribal, national and global levels.
HS.33  Explain the role of government in various current events.
HS.57  Define, research, and explain an event, issue, problem or phenomenon and its significance to society.
HS.58  Gather, analyze, use and document information from various sources, distinguishing facts, opinions, inferences, biases, stereotypes, and persuasive appeals.
HS.60  Analyze an event, issue, problem, or phenomenon from varied or opposing perspectives or points of view.
HS.63  Engage in informed and respectful deliberation and discussion of issues, events, and ideas.
We the People Lesson Connections
Middle School, Level 2
Unit 6, Lesson 29: What are the rights and responsibilities of citizenship?
Unit 6, Lesson 30: How might citizens participate in civic affairs?
High School, Level 3
Unit 6, Lesson 34: What is the importance of civic engagement to American Constitutional democracy?
Unit 6, Lesson 36: How have American political ideas and the American Constitutional System influenced other nations?
Unit 6, Lesson 37: What key challenges does the United States face in the future?