Arrests made at a Philadelphia Starbucks have once again raised the issue of implicit bias. Is it possible to train people to recognize something that happens subconsciously? Learn more with this week's CLP Current Event.
Brought to teachers by Susie Marcus, CLP consultant, with CLP staff.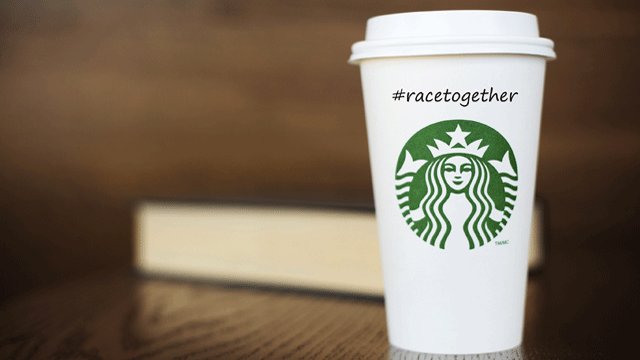 News Sources
Starbucks victims speaks out, ask for their arrests to inspire change, by Zlati Meyer, USA Today, April 19, 2018
"The two black men arrested at a Philadelphia Starbucks last week, speaking out Thursday for the first time, said they hope the racial-bias incident that sparked a furor and calls for boycott will result in change."
Philly police commissioner Richard Ross issues public apology to 2 men arrested at Starbucks, by Mensah M. Dean & Chris Palmer, The Inquirer, April 19, 2018
"A somber and introspective Philadelphia Police Commissioner Richard Ross, under heavy criticism for the arrests of two 23-year-old Philadelphia men at a Starbucks near Rittenhouse Square a week ago and his defense of the police action, apologized to the men Thursday and said he had made the situation worse."
Starbucks CEO meets with two black men who were arrested at Philadelphia store, by Washington Post, Inforum, April 17, 2018
The chief executive of Starbucks has personally apologized to two black men who were arrested while waiting at one of the coffee chain's stores last week, an incident that triggered heated protests and calls for a boycott.
Philadelphia Starbucks Arrests, Outrageous to Some, Are Everyday Life for Others, by Elizabeth Dias, John Eligon & Richard A. Oppel, Jr., The New York Times, April 17, 2018
"But to some black Philadelphia residents who venture into Rittenhouse Square, the neighborhood where it happened, the treatment depicted in the video was a frustrating reality of everyday life."
CLP: An important recognition that this is a part of daily life for many people.
Starbucks in L.A. accused of racism after bathroom incident caught on video, CBS News, April 17, 2018
"The incident in Los Angeles, along with the one in Philadelphia last week, has left Starbucks struggling with accusations of racism from coast to coast. Both events appear to have started when Starbucks employees refused to let black men use their store bathrooms, reports CBS News correspondent Michelle Miller."
Starbucks closing U.S. stores on May 29 for racial-bias training, by Zlati Meyer, USA Today, April 17, 2018
"The curriculum will be developed with help from national and local experts, including former U.S. attorney general Eric Holder; Sherrilyn Ifill, president and director-counsel of the NAACP Legal Defense and Education Fund; Bryan Stevenson, founder and executive director of the Equal Justice Initiative; Heather McGhee, president of the public-policy organization Demos; and Jonathan Greenblatt, CEO of the Anti-Defamation League."
CLP: This is an impressive list of people contributing to the curriculum for this training. Could it be a model for other companies?
Café shut down after protesters enter, chanting 'Starbucks coffee is anti-black!', by Eliott C. McLaughlin, CNN, April 16, 2018
"Anger over two black men being perp-walked out of a Philadelphia Starbucks continued to simmer Monday, with protests that briefly shut the location down, a sit-in and critical comments from African-American leaders. During the early demonstration that forced the store to close, protesters called the mammoth coffee chain "anti-black." The store reopened hours later."
A follow-up message from Starbucks CEO in Philadelphia, Starbucks Newsroom
CLP: Video
After arrests, Starbucks is talking about race, by Benjamin Romano, Seattle Times, April 16, 2018
"The arrests have prompted people to share other examples of what they describe as inequitable treatment of Starbucks customers, including a video from a Los Angeles store showing a black man being denied use of a bathroom because he had not yet made a purchase, even after a white man was granted access under similar circumstances."
Questions to Consider
What is implicit bias?
What should businesses do to avoid discrimination?
How might the police react when called about issues involving racial bias?
What actions would you suggest to Starbucks to avoid a racially charged incident?
What policies do businesses have when non-customers ask to use the bathrooms?
What is racial bias education?
Might there be a conflict between bias reporting and free speech?
What can we learn from this incident? Is implicit bias recognition important for all of us?
Background and More
Starbucks, LA Fitness and the long, racist history of America's loitering laws, by Risa Goluboff, The Washington Post, April 20, 2018
"The breadth and vagueness of these laws allowed law enforcement officers to arrest anyone for any reason, especially if they seemed out of place in some way — like racial minorities, Communists and Vietnam War protesters, prostitutes, single women, sexual minorities and hippies."
What's "unconscious bias training," and does it work?, by Calvin K. Lai, CBS News, April 19, 2018
"Unconscious bias training has become a popular approach to diversity education. The trainings often begin with demonstrations of how the mind operates in ways that are outside of conscious awareness or control. These demonstrations show that people make, and sometimes act on, snap judgments based on the other person's race, without any conscious intention."
What the Starbucks incident tells us about implicit bias, by Madison Park, CNN, April 17, 2018
"In policing, implicit bias causes some groups to receive undeserved suspicion while other groups are presumed innocent, according to the National Initiative for Building Community Trust and Justice, a project that was funded by the Department of Justice in 2014."
Lesson Plans
When Perception and Reality Collide: Implicit Bias and Race, Anti-Defamation League
CLP: High School
Confirmation and Other Biases, Facing History
CLP: High School
Constitutional and Legal Connections
Implicit Bias and the Fourth Amendment , L. Song Richardson, The Constitution in 2020
"For over 30 years, researchers in the field of implicit social cognition have consistently found that individuals of all races have implicit racial biases that often conflict with their consciously and genuinely held thoughts and feelings. Yet, these biases can negatively and unintentionally influence behaviors towards and judgments of Blacks in ways that are non-conscious and often uncontrollable."
Intent Standard, Equal Justice Society
"The Intent Standard was established as a result of the 1976 Supreme Court decision, Washington v. Davis, which requires plaintiffs to prove a perpetrator's discriminatory "intent" in order to prove an anti-discrimination claim."
Unconstitutional 'Bias Reporting' Programs: A Nationwide Problem, by Samantha Harris, Foundation for Individual Rights in Education, November 29, 2007
"This fall, The College of William & Mary launched a Bias Incident Reporting System "to assist members of the William and Mary community—students, staff, and faculty—in bringing bias incidents to the College's attention." In its initial incarnation, the system was fraught with constitutional problems, from both free speech and due process standpoints."
Oregon & the Northwest
10 Questions With: Portland Rapper Mic Capes, by David Stuckey, Oregon Public Broadcasting, April 17, 2018
"'Yeah, I think it's in danger that way. But I don't walk around paranoid about it. When I wrote that song it was in the thick of shit happening all over the country and it's still going on all over the country — but the cameras just ain't on it as much. But that's how I was feeling at the time. I had the beat forever and that beat just matched the energy. It wasn't intentional — to write something on police brutality, it [the beat] just felt that way.'"
How Forward Thinking Companies Can Avoid Implicit Bias, by Jollee Patterson & P.K. Runkles Pearson, Miller Nash Graham & Dunn, LLP, February 13, 2018
"But what if your company's employees are implicitly biased — that is, they don't harbor bias consciously, but they are unconsciously prone to discriminating? Growing social science research shows that most of us harbor implicit bias, just as a growing number of courts are making new case law about the issue."
Report a Bias Incident, Oregon State University
"After submitting a bias incident report, the Bias Response Team will evaluate the report and work collaboratively to develop an appropriate response. Responses include: providing care and support to community members negatively affected; learning more about the incident; engaging in educational conversations and interventions; providing access and referrals to campus resources; and coordinating efforts to restore individuals and groups negatively affected."
Oregon State Social Science Standards
8.8 Evaluate information from a variety of sources and perspectives.
8.14 Explain rights and responsibilities of citizens.
8.21 Analyze important political and ethical values such as freedom, democracy, equality, and justice embodied in documents such as the Declaration of Independence, the United States Constitution, and the Bill of Rights.
8.26 Examine a controversial event, issue, or problem from more than one perspective.
8.27 Examine the various characteristics, causes, and effects of an event, issue, or problem.
8.28 Investigate a response or solution to an issue or problem and support or oppose, using research.
HS.1 Evaluate continuity and change over the course of world and United States history.
HS.9 Identify historical and current events, issues, and problems when national interests and global interest have been in conflict, and analyze the values and arguments on both sides of the conflict.
HS.24 Analyze and critique the impact of constitutional amendments.
HS.35 Examine the pluralistic realities of society (e.g., race, poverty, gender, and age), recognizing issues of equity, and evaluating need for change.
HS.57 Define, research, and explain an event, issue, problem or phenomenon and its significance to society.
HS.58 Gather, analyze, use and document information from various sources, distinguishing facts, opinions, inferences, biases, stereotypes, and persuasive appeals.
HS.59 Demonstrate the skills and dispositions needed to be a critical consumer of information.
HS.60. Analyze an event, issue, problem, or phenomenon from varied or opposing perspectives or points of view.
HS.61 Analyze an event, issue, problem, or phenomenon, identifying characteristics, influences, causes, and both short- and long-term effects.
HS.63. Engage in informed and respectful deliberation and discussion of issues, events, and ideas.
We the People Lesson Connections
Middle School, Level 2
Unit 5, Lesson 26: How does the Constitution safeguard the right to equal protection of the law?
Unit 6, Lesson 29: What are the rights and responsibilities of citizenship?
High School, Level 3
Unit 5, Lesson 31: How do the Fourth and Fifth Amendments protect against unreasonable law enforcement practices?
Unit 6, Lesson 35: How have civil rights movements resulted in fundamental political and social change in the United States?
Unit 6, Lesson 37: What key challenges does the United States face in the future?