Teaching the importance of civic virtue has been Marilyn Cover's passion for almost 40 years. Find more with this week's Current Event!
Brought to teachers by Susie Marcus, CLP consultant, with CLP staff.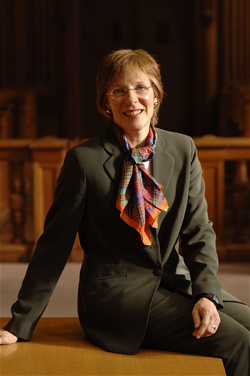 "I had become increasingly concerned in recent years about the lack of civics education in our nation's schools. In recent years, the schools have stopped teaching it. And it's unfortunate."
Civic virtue is morality or a standard of righteous behavior in relationship to a citizen's involvement in society. An individual may exhibit civic virtue by voting, volunteering, organizing a book group, or attending a PTA meeting.
News Sources
Oregon educator named Sandra Day O'Connor Award recipient by the National Center for State Courts, Lorri Montgomery, National Center for State Courts, May 8, 2018
"The award honors an organization, court, program, or individual who has promoted, inspired, improved, or led an innovation or accomplishment in the field of civics education related to the justice system."
Marilyn Cover Announces Her Retirement from Civics Learning Project, Civics Learning Project
""Marilyn has been tireless in her pursuit of strengthening community and democracy. She has forged local, regional, national, and international partnerships, fostering the collaboration needed to make CLP the premier organization of its kind."
Questions to Consider
What is civic virtue?
What is the common good?
What is a meaningful way to grow citizens? Is there something important that a test misses in promoting good citizenship?
Why is civic education especially significant in 2018?
Does civic education work?
How can one person make a difference?
What are the qualities of a leader?
How do education and the law combine to make civic meaningful?
What is The National Center for State Courts?
What is the Civics Learning Project?
Who is Marilyn Cover? What is her influence on citizen education in Oregon (and Croatia!)? promoted, inspired, improved, or led an innovation or accomplishment in the field of civics education
Who is Sandra Day O'Connor?
What is iCivics?
From What are the characteristics of a good citizen?, civicsandcitizenship.edu
Why are these characteristics important?
What kind of community does it create when people have these characteristics?
What might happen to our community if people did not display these characteristics?
Do any of the characteristics apply only to adults? Only to children?
How do you currently display the characteristics of being a good citizen?
How could you apply the characteristics in the future?
Background and More
Civics Learning Project
CLP: Find a listing of all the programming CLP does under the Programs tab.
Can Education Produce More Civically Engaged Students? You Bet, Study Finds, by Stephen Sawchuk, Education Week, May 9, 2018
"Now, a new study shows that students who enrolled in a Democracy Prep charter school, which places a specific emphasis on citizenship and voting, had much higher rates of registering to vote and actually voting than a control group of students."
The Sandra Day O'Connor Award for the Advancement of Civics Education, National Center for State Courts
Sandra Day O'Connor, History.com
iCivics, National Education Association
Good Citizens, by Shelia Kennedy
"Good governments require good citizens. If there is one thing that history has taught us, it is that without good citizens to hold government accountable, power really does corrupt those who exercise it."
Lesson Plans
Citizen Me, iCivics
CLP: Elementary & middle school
What Responsibilities Accompany Our Rights?, Center for Civic Education
CLP: Upper elementary
The Making of Good Citizens: Rights and Responsibilities, Oregon Secretary of State
CLP: High school
What makes a good citizen?: Activity two, Civics and Citizenship Education
CLP: Middle school, though could be modified for either elementary or high school
Civic Virtue: Definition & Contributions of the Founding Fathers, Study.com
CLP: Middle school
Constitutional and Legal Connections
The Responsibility Of Citizens, National Center for Constitutional Studies
The U.S. Constitution: Preamble, United States Courts
CLP: Goals for citizens!
Oregon State Social Science Standards
8.8 Evaluate information from a variety of sources and perspectives.
8.21 Analyze important political and ethical values such as freedom, democracy, equality, and justice embodied in documents such as the Declaration of Independence, the United States Constitution, and the Bill of Rights.
HS.59 Demonstrate the skills and dispositions needed to be a critical consumer of information.
HS.60. Analyze an event, issue, problem, or phenomenon from varied or opposing perspectives or points of view.
We the People Lesson Connections
Middle School, Level 2
Unit 6, Lesson 29: What are the rights and responsibilities of citizenship?
Unit 6, Lesson 30: How might citizens participate in civic affairs?
High School, Level 3
Unit 6, Lesson 33: What does it mean to be a citizen?
Unit 6, Lesson 34: What is the importance of civic engagement to American constitutional democracy?