Intro
As you work through the final weeks of this challenging semester, remember that Civics Learning Project resources continue to be available online for downloading and use. In addition, we're also continuing to compile our favorite resources from other organizations to help support your teaching.
Here are some things to consider for effective teaching remotely, especially in difficult times. 
Give your students more time to work on their projects or parts of projects than you might in your traditional classroom.

Circumstances during this pandemic mean students will need more time to process, think, and create.

Give yourself more time, too!

You are dealing with tremendous shifts and changes not only in your professional work, but also with all the other challenges this pandemic has put upon you and your loved ones. Consider choosing  fewer assignments, perhaps ones that need only simple, quick feedback to your students. Try to stay connected without overburdening yourself with grading or design.

Stick with what you already know.

Transitioning programs and resources in the next few months to your distance learning model, whatever that may be, will be easiest using content you already know. 
Here are some suggestions to help you transform the programs you may already use in your classroom into extended remote resources for your students. If you want to try one of our programs or resources for the first time, please contact our professional development program support at [email protected]. 
We are here for you and ready to listen and talk through any challenges you are encountering, even if they aren't specific to  Civics Learning Project programs and resources We can set up time to chat with you by email, Zoom, or phone, just let us know what you need! 
Our weekly Current Events are a great resource you can easily adapt to distance learning. 
The week's essential questions can easily serve as research questions or writing prompts for students to complete on their own. 

Use the posted resources as a closed universe for students' research or as a jumping-off point! 

Try having students write their own editorials on the topic using the posted editorials as examples or as the basis for a response.
Sign up to receive our weekly Current Events email here!
Consider making your mock trial virtual. Here are some tips:
Practice, Practice, Practice! Students will need to practice using the digital platform you choose for your mock trial. They will need to be able to mute/unmute and turn off video at various times. You also need to be

very

familiar with how the platform works so you can administer the trial.

Make PDFs of any exhibits you'll be using and teach students to share their screens when questioning witnesses about documents. 

Limit spectators. Parents and fellow students may want to watch the trial, but an online call can quickly become unwieldy if too many people are added. Consider live streaming through a different platform or recording the trial for viewing after the fact.

Have students "dress the part" even though they'll be at home. Students can still wear their court attire even though they'll be at the dining room table!

If you have time limits, consider lengthening them. Using a digital platform will take more time than an in-person performance. Give your students more time or limit the number of questions rather than the time to answer them.

Spread your trial over a couple of days. Some level of screen fatigue will set in if your trial is too long. Splitting the trial into a plaintiff/prosecution day and a defense day is one way to reduce the fatigue.
You can find all of our Mock Trial cases and lessons by visiting Classroom Resources and selecting "Mock Trial" from the Programs drop down menu on the right-hand side of the page.
Project Citizen is an inquiry-based program adaptable for all levels that students can easily work on remotely. The design of Project Citizen is such that each of the problem-solving steps can be done asynchronously by individual students or small groups. You can download the full Project Citizen curriculum for high school, middle school, and elementary school classrooms.
To give the problem-solving process authenticity, encourage students to explore what policy gaps, rules, or other problems they see in their communities while they are staying at home and how those issues connect to their own circumstances.

For younger children, instead of written assignments connected to the steps of the project, consider drawings, art projects, or storytelling. For older students, consider allowing them to connect the project to something they are already working on so they can make the most of their effort.

Stretch the project out over more time than you would for in-person work. Screen fatigue, meeting fatigue, and general trauma are significant considerations, so plan accordingly.
Other Civics Learning Resources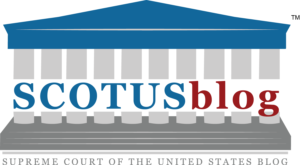 SCOTUSblog is hosting some 30-minute webinars about upcoming Supreme Court cases. The high school/middle school appropriate ones start on Thursday, May 7th, 2020. Click here to visit.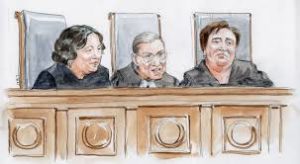 SCOTUS will be hearing arguments by teleconference and the public can listen live.
Click here to listen in.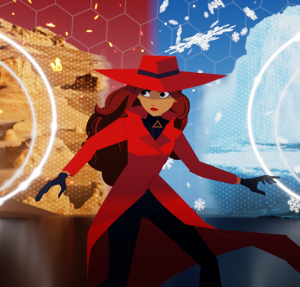 Houghton Mifflin Harcourt has rolled out their Carmen Sandiego™ educational resources for free! This is a great resource for elementary and middle school students to explore the world from home in their PJs. Also, check out the new interactive series on Netflix, Carmen Sandiego: To Steal or Not to Steal!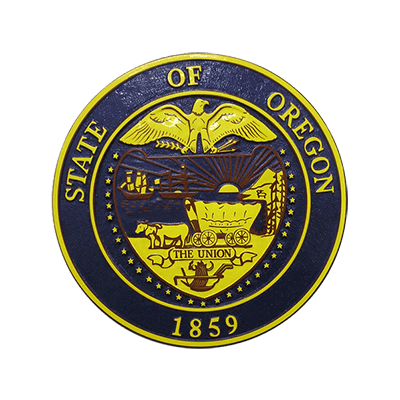 The Capitol of Oregon has multiple resources available, including virtual tours of the Capitol for students to explore.

Our Oregon Jewish Museum and Center for Holocaust Education has compiled multiple digital resources for you to use. These all satisfy the new Oregon genocide education standards and are already there for you ready to use.

iCivics offers online games, digital curriculum, and civics activities for all ages/grades.
Additionally, iCivics through StudyEdge is offering AP® U.S. Government and Politics Exam resources for free from now through August 31, 2020. Click here to read about how to gain access for your students.

Facing History and Ourselves has tons of resources and curriculum for teachers of all grades that focus on equity in facing historical issues. Especially helpful with lessons on the Holocaust and decolonization for teachers looking to fulfill new Oregon requirements.
The Gilder Lehrman Institute for American History is making it's full Hamilton Education Program free to teachers and students working from home – all their fun materials and ideas, all with a special intro from Lin Manuel Miranda!

Teaching Tolerance has developed multiple curriculum resources for all grades. They also have some specific lessons already developed regarding the COVID-19 pandemic. Click here to visit their How to Respond to Coronavirus Racism article.

The National Archives has tons primary source documents and ideas for giving your students the opportunity to do their own inquiries and research.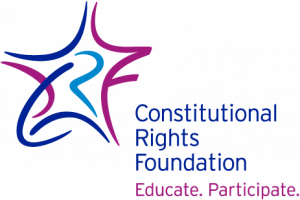 Constitutional Rights Foundation has lots of curriculum & civics program ideas for students of all ages.
Distance Learning Resources
5 Tips to Prepare for a Remote Classroom Due to Coronavirus (iCivics)
How to Find Great Learning Resources for Your Students During School Closures (Common Sense Education)
How to Support Home Learning in Elementary Grades (Edutopia)