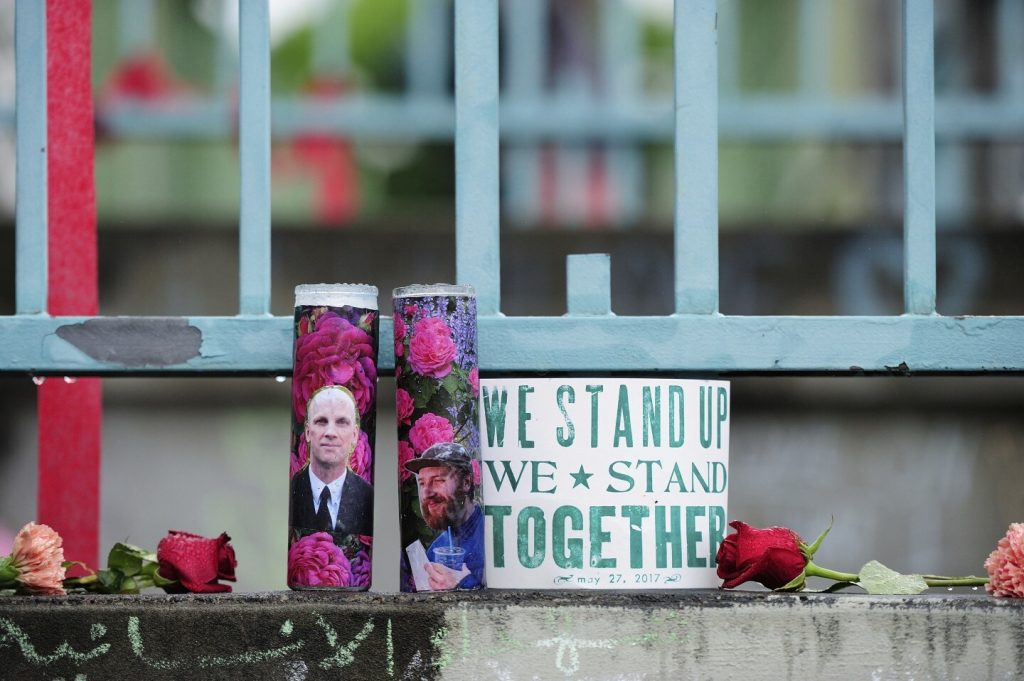 On May 26, 2017, Jeremy Christian fatally stabbed two people and injured a third on a MAX train in Portland, Oregon when they intervened to stop him from threatening and shouting racist profanities at two young girls. Eleven days later, the Multnomah County grand jury indicted Christian on 17 counts, including aggravated murder and attempted murder. Christian asked the Court for a change of venue, but the judge denied that request.  Last week, jury selection began for his trial. Christian has admitted to the stabbings, but will plead not guilty by reason of mental disease or defect. There will be many tough questions for the jury, including whether Christian's mental state makes him legally responsible for the murders or original intimidating attacks.  However, because of Oregon's very narrow legal definition, he is not being charged with a hate crime.  In this week's Current Event, we will provide resources to look into Oregon's hate crime legislation, and challenge students to consider why Jeremy Christian is not facing those charges.
Essential Questions:
How effective do you think Christian's argument of not guilty by mental defect will be with the jury?
Do you agree or disagree with Oregon's new bias crime law and how it is worded?
How just (fair) do you believe hate crime laws are? Should people be legally liable for their thoughts?
Why do you believe picking a jury for this case is so difficult?
Why do you think Oregon has such a large amount of hate crimes?
How can we as citizens of Oregon respond to hate crimes and white supremacy in our state?
Videos:
Podcast: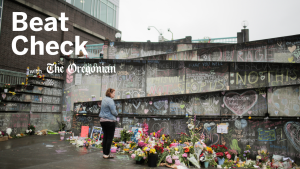 Oregonian Beat Check Podcast: What to expect in the trial of Jeremy Christian.
Recent News Articles:
Who is Jeremy Christian? – KGW News, Jan. 26, 2020
What does Jeremy Christian's 'not guilty by reason of mental disease or defect' plea mean? – KGW News, Jan. 24, 2020
Two dead heroes and a stabbing on a train: Hate-crime trial forces Portland to reckon with its dark side – Washington Post, Jan. 23, 2020
If Jeremy Christian had received mental health care, could 2017 Portland MAX stabbings have been avoided? – The Portland Tribune, Jan. 23, 2020
Juror questionnaire in Jeremy Christian trial asked about Antifa, Patriot Prayer and bumper stickers – KGW 8 News, Jan. 22, 2020
Jury selection, defense strategy: What to expect during the Jeremy Christian trial – KGW 8 News, Jan. 21, 2020
Prosecutors in Jeremy Christian murder trial question potential jurors – KATU News, Jan. 21, 2020
Powerful Evidence Raises Question About Legal Approaches To MAX Murder Trial – OPB News, Jan. 21, 2020
The Jeremy Christian Trial: A Primer on the 2017 MAX Train Stabbings – The Portland Mercury, Jan. 21, 2020
Articles in the Aftermath of the Original Incident
Victim Remembers The MAX Attack 1 Year Later – OPB News, June 1, 2018
A Year After Portland MAX Stabbing, A Mural To Remember And Grieve – OPB News, May 26, 2018
Articles about Oregon and Hate Crime
Why a new Oregon law seeks to improve how hate crimes are reported – The Salem Reporter, Nov. 6, 2019
Oregon Has Its 1st Bias Crime Conviction Under New Law – OPB News, Oct. 21, 2019
Oregon had the 6th biggest rise in reported hate crimes in the nation over a 4 year period, study says – Oregonian, Jul. 15, 2019
Oregon reported 146 hate crimes last year. Half were in Eugene – Oregonian, July 2019
Legal/Constitutional Connections:
In 1991, Oregon's Intimidation Statutes (now know as the Bias Crime Statutes) were challenged in the Oregon Court of Appeals on the grounds that they violated the Oregon Constitution Article 1, Section 8 (the free speech provision).  The court held that the statutes were not unconstitutional because they criminalized an action based on belief, not the belief itself.
Oregon Insanity Defense Statute
Idaho, Kansas, Montana, and Utah do not have an insanity defense.  This past October, the Supreme Court heard argument in Kahler v. Kansas in which Kahler argued that the United States Constitution requires an insanity defense be available for criminal defendants.  The case has not been decided yet.
Lesson Plans regarding Media & News Literacy (general):
Media Literacy Resources – Newseum
News & Media Literacy Lessons – Common Sense
Media Misinformation, Viral Deception, and "Fake News" – University of Wyoming
Evaluating Sources in a 'Post-Truth' World: Ideas for Teaching and Learning About Fake News – New York Times Lessons