Introduction & Background:
The Oregon State Legislature meets full time only every other year. On off-years, the Oregon House and Senate are in session for an abbreviated 5-weeks. This year, the short session is February 3 – March 8, 2020. There are over 100 bills before the two houses, including a ban on flavored vape products, gun storage safety, increasing the numbers of state police officers, and many others. Some of these bills will more directly affect you depending on what part of Oregon you live in. There are resources and links below that will help you find your representative and senator and see which bills they are sponsoring and/or voting for and against.
Meanwhile, one major bill – SB1530 (Senate Bill 1530) – threatens to stall out the legislative session entirely because state Republican senators have begun another walkout to keep it from coming to a vote. SB1530 is called a "cap-and-trade" bill, and proposes to slowly curb carbon emissions from industries over the next twenty years by charging them to have permits for those emissions. The industries can "trade" their emissions permits with other companies if they want to – so that the overall cap on emissions stays the same. Industries can trade amongst themselves if they need more or fewer emissions permits.
The Republican walkout will deny the state senate a quorum. A quorum is a minimum number of senators that must be present for votes to be held. According to current Oregon Senate rules, that must be 2/3 of the senators. Currently, though the Democratic Party holds a majority in the Senate, it does not have a 2/3 majority, so if all the Republican senators refuse to show up, no votes can be cast. The bill that prompted the walkout is a climate change bill that has seen numerous changes since it was the focus of a Republican walkout during the last legislative session in the summer of 2019. The Republican senators also vow to leave the state so that they cannot be compelled to attend the Senate session (if they stay in the state, state police could legally compel them to return to the Capitol). Their absence will also keep the other bills before the Senate from being passed.
Essential Questions:
Do you believe it is effective to have a short 5-week session for the Oregon state legislature every other year? Why or why not?
Which bills currently before the Oregon legislature appeal most to you / do you hope gets passed, and why?
Why is SB1530, the Cap and Trade Climate bill, so controversial in Oregon?
What other solutions do you think the state legislature could propose to protect Oregon's climate and/or limit pollution?
Do you believe it's an effective action to walkout (leave the state) if your political party is in the minority and you want to stop a bill from passing by the majority?
What do you believe is the most effective way Oregonians can impact our state legislature's decisions around climate change?
Podcast: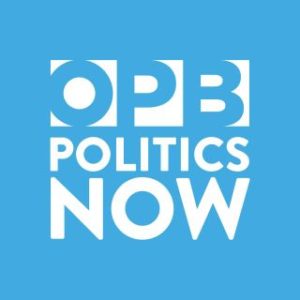 Recent News Articles:
General Oregon Legislative Session
School safety, places of worship bill fails short session – Lake Oswego Review, Feb. 21, 2020
Oregon Senate bill aims to increase ratio of state police to residents – KATU2 News, Feb. 20, 2020
Oregon Conservatives Seek Ballot Initiative to Join Idaho — With Eye on Taking Over Part of California – KTLA 5 News, Feb. 20, 2020
Cash requirement, hair discrimination bill passes Oregon House – The Oregonian, Feb. 19, 2020
Oregon House Democrats pass universal health care proposal – The Oregonian, Feb. 17, 2020
Legislature 2020: Insulin bill moves forward, while flavored vape ban dies – Oregon Business Journal, Feb. 14, 2020
'Kids are dying' — bill requiring gun locks has a chance, lawmakers say – The Oregonian, Feb. 10, 2020
The 2020 Oregon Legislative Session: What You Need To Know – OPB News, Feb. 3, 2020
9 Oregon bills to keep an eye on this session that are not about carbon emissions – The Statesman Journal, Jan. 29, 2020
Climate Change & Senate Bill 1530
Oregon Senate Republicans walk out in protest of cap-and-trade bill – Eugene Register Guard, Feb. 24, 2020
Oregon Senate GOP: Climate bill walkout begins – Columbia County Spotlight, Feb. 24, 2020
GOP lawmakers walk out after Oregon climate bill advances – ABC News, Feb. 24, 2020
Fear of higher gas prices fuels Senate Republicans' cap-and-trade walkout – KATU News, Feb. 24, 2020
Oregon Senate Republicans walk out in protest of cap-and-trade bill – Statesman Journal (Salem), Feb. 24, 2020
Oregon cities, counties split over greenhouse gas cap-and-trade bill – Eugene Register Guard, Feb. 21, 2020
Oregon counties voice opposition to cap and trade – East Oregonian, Feb. 21, 2020
Oregon's cap and trade climate bill: A tax or not? It depends – The Oregonian, Feb. 21, 2020
With Oregon Republicans Ready To Walk Out, Gov. Brown Tries To Bargain – OPB News, Feb. 21, 2020
Oregon House Republicans A No-Show At Evening Session – OPB News, Feb. 19, 2020
Senate Republicans buy plane tickets to leave Oregon, walk out over carbon bill – The Eugene Register Guard, Feb. 19, 2020
Oregon students hold rally at Capitol for cap-and-trade bill – 13KVAL News (Eugene), Feb. 17, 2020
Oregon Capitol is on edge as threat of Republican walkout looms – The Oregonian, Feb. 17, 2020
As Action Looms On Cap And Trade, Proponents Rally At Oregon Capitol – OPB News, Feb. 11, 2020
Background on "Cap and Trade" policies 
The Political History of Cap and Trade – The Smithsonian Magazine
What is Emissions Trading? – The Environmental Protection Agency
Learning from Thirty Years of Cap and Trade – Resources Magazine
Editorials (SB1530):
Guest Column: The inconvenient truths of SB 1530 – Catherin Mater, The Central Oregon Bulletin, Feb. 21, 2020
Guest column: Legislators need to negotiate on bills, not avoid them – Eileen Kiely, The Central Oregon Bulletin, Feb. 20, 2020
Get It Right With Cap And Invest – Source Weekly (Bend), Feb. 19, 2020
Guest column: Now is the time for legislators to work together on Oregon's cap and invest bill – Diane Hodiak, The Central Oregon Bulletin, Feb. 19, 2020
Stalling achieves little except ill will –  Editorial Board, Medford Mail Tribune, Feb 20, 2020
Guest column: Taking advice on climate change from our Native neighbors – Bette Husted, The Central Oregon Bulletin, Feb. 15, 2020
Editorial: GOP go-to strategy of a possible walkout reflects no strategy at all – Editorial Board, Oregonian, Feb. 2, 2020
Maps, Graphs, & Timelines:
Oregon 2020 Legislature Calendar
Northwest Oregon Industries affected by Cap and Trade  (map) – The Daily Astorian
Oregon Greenhouse Gas Emissions Projections (Graph) – The Oregonian
Oregon's Greenhouse Pollution Industries (pie chart) – from the Oregon DEQ
Primary Sources for election & voting information:
Full list of bills before the Oregon Legislature
SB 1530 – Full Cap and Trade Bill
Find your State Representative / Senator
Lesson Plans on this topic:
The Cap and Trade Game – PBS News Hour
The Supply and Demand Game – Carbon Tax & Cap and Trade – Carnegie Mellon University
Citizen Climate Lesson Plans 9-12 – Steger Foundation
A Pollution Solution – Foundation for Teaching Economics
Lesson Plans regarding Media & News Literacy (general):
Media Literacy Resources – Newseum
News & Media Literacy Lessons – Common Sense
Media Misinformation, Viral Deception, and "Fake News" – University of Wyoming
Evaluating Sources in a 'Post-Truth' World: Ideas for Teaching and Learning About Fake News – New York Times Lessons