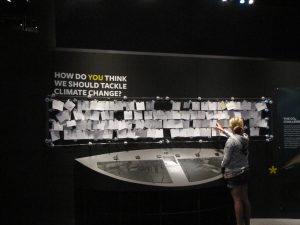 In August of 2021 the Intergovernmental Panel on Climate Change (IPCC) released a report that the U.N. Secretary-General Antonio Guterres described as a "code red for humanity." The report and a U.N. climate panel made it clear that climate change and its effects will cause severe consequences for decades, if not centuries, to come. The report emphasized the need for immediate and world-wide action to be taken to reduce emissions, as the average global temperature is likely to reach or cross the 1.5 degree Celsius warming threshold within the next 20 years. The climate experts noted that the emissions reductions agreed to by most of the countries of the world still fall significantly short of what is necessary to further the warming that is already happening.
It is in the shadow of this startling report that the United Nations Conference on Climate Change (COP26) kicked off in Glasgow on Sunday, October 31st. More than 100 world leaders arrived in Scotland to discuss and outline how their countries can address the growing climate crisis and come closer to halving annual greenhouse gas emissions within the next eight years, a goal advised as necessary by the U.N Environment Programme (UNEP). In order to achieve these goals, negotiations are taking place amongst countries' top diplomats and heads of state, discussing mitigation plans, climate financing and the phasing out of fossil fuels. So far a number of positive commitments have been made to address a wide range of climate-related issues, such as agreements on reversing deforestation, methane capture and mitigation, and the phasing out of coal-based power generation and plants. 
As with previous climate summits, a long-standing conflict continues to appear between the world's largest economies and developing nations. Criticism that the world's wealthiest nations should be spending more on climate action continues, while vulnerable nations insist they will need more resources in order to combat the inevitable climate crises and move away from some of the energy-producing sources most closely associated with dangerous emissions. Additionally, though many of the world's democracies are in attendance, a number of high profile world leaders will not be attending. China's Xi Jinping, Vladimir Putin of Russia, Jair Bolsonaro of Brazil and Recep Tayyip Erdogan of Turkey are all notable absences from the climate summit. Longtime attendees to climate conferences cite these key absences as significant, noting that having representatives engaged in this multi-day conference allows for much needed collaboration and commitments. 
This week's Current Events resources examine the ongoing national and international approach to climate change, as well as the COP26 climate conference. The resources shared provided context and history around some of the major climate issues being addressed in these multinational negotiations as well as the history of the conferences themselves, as they have evolved over the decades.   
Looking for more current events resources?  Sign up at our We the Teachers Educator Resource Community page, where you can find all of our Current Events, and learn about our other programs!
Essential Questions, Vocabulary & Extend the Resources:
What are the motivations behind world leaders conferring to discuss climate change?
How might the decisions and agreements made during COP26 2021 directly and indirectly affect your community?
Are there stakeholders and communities who should have an amplified voice during the COP26 2021 conference? Explain.
How have the national and international discussions around climate change evolved over the past 25 years?
What role should larger, more industrialized economies have in addressing and mitigating the impacts of climate change on developing nations and regions?
In your opinion, what should be done to countries who are not upholding the agreements they made to curb climate change? Who should hold them accountable, and how?
In your opinion, what are the biggest obstacles involved with countries taking proper action to address climate change? What can be done to address these obstacles?
Click here for a hardcopy of the Essential Questions & COP26 2021 Vocabulary
Click here for a hardcopy of the Extend the Resources handout with suggested lesson activities and extensions
Videos:
Podcasts: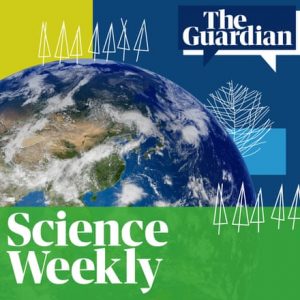 Cop26: it's finally here, The Science Weekly, The Guardian
Ramping Up for COP26! with Matthew Phillips, Outrage & Optimism, October 28, 2021
Just 5 countries could make or break climate change, The Times, The Los Angeles Times, November 1, 2021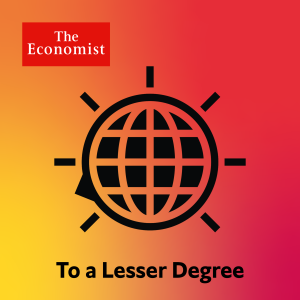 COP26 kicks off—will leaders come to an agreement?, To a Lesser Degree, The Economist, November 1, 2021
Background Resources:
United Nations Climate Change Conference (COP26) Home Page
What is Cop26 and why does it matter? The complete guide, The Guardian, October 11, 2021
What is COP26? How the pivotal UN conference could avert global climate 'catastrophe', CNN, November 1, 2021
Recent Articles:
COP26: World will try again to avert climate disaster, Reuters, October 30, 2021
Global Climate Change Conference Draws Local Response, KEZI, ABC News, November 2, 2021
7 takeaways from COP26 Day 2: Biden slams Xi and Putin, a methane agreement and a deal on steel, CNN, November 3, 2021
Cop26 day 3: model projects 1.9C of heating; Sunak makes London net zero pledge – as it happened, The Guardian, November 3, 2021
A global climate pledge could change Oregon's relationship with natural gas, OPB, NPR, November 3, 2021
COP26 criticized for its environmentally unfriendly menu, The Hill, November 3, 2021
Now the real negotiations begin at UN climate conference, AP, November 3, 2021

Recent Editorials:
Young people will be key to climate justice at COP26, Nature, October 20, 2021
Your Top COP26 Questions, Answered, Bloomberg, October 25, 2021
COP26: The credibility of governments is on the line, Toronto Star, October 22, 2021
Articles for Elementary Students:
Students blame governments for inaction on climate change, Newsela, March 18, 2019
Among swift Day One directives, Biden rejoins Paris agreement, Newsela, January 26, 2021
Nearly 200 nations join Paris agreement to fight global warming, Newsela, December 15, 2015
The science, politics and economics of climate change, ActivelyLearn, October 18, 2018
Lesson Plans:
World leaders head to Glasgow for 'COP26' climate summit, PBS NewsHour Classroom
Community Conversations for Climate Change, World's Largest Lesson, UNICEF
Paris Accord: Lesson Plan, Academy for Social Change
The Paris Climate Agreement and Future Global Climate Policies, CSPAN Classroom
Media & News Literacy Lesson Plans:
Media Literacy Resources – Newseum
News & Media Literacy Lessons – Common Sense
Media Misinformation, Viral Deception, and "Fake News" – University of Wyoming
Evaluating Sources in a 'Post-Truth' World: Ideas for Teaching and Learning About Fake News – New York Times Lessons