Since Russia's large scale invasion of Ukraine on February 24, 2022, millions of Ukrainians have been displaced from their homes or their country, escaping the bombing, shooting and killing brought by the occupying Russian forces. The global community knew one of the results of the onset of the Russian military's march into Ukraine would be refugees; people who have been forced to leave their country in order to escape war, persecution, or natural disaster. The United Nations High Commissioner for Refugees, a UN agency mandated to aid and protect refugees, projected that about 4 million people may flee Ukraine. A month into the crisis and those numbers must be reassessed, as the United Nations now estimates that the 4 million person mark has already been surpassed. 
This 4 million refugee number accounts for nearly ten percent of Ukraine's 41.1 million pre-invasion population. Though this number is staggeringly high, it does not crack the top five largest refugee crises since 1960, by population share.  Afghanistan is close to the top of the list of refugee share of total population with over fifty percent of its population fleeing in the late 1980's and 1990's due to civil war. Syria, on the other hand, with its 6.9 million people being forced to leave their country since the beginning of the ongoing 2011 civil war, tops all other conflicts, in terms of total number of refugees. These three nations, as well as a number of others, add to what is currently the highest ever number of refugees seen in the world at 26.6 million. With so many people displaced and in search of safety, the inevitable question is, 'where do they go?'
Currently the support for Ukrainian refugees is very high throughout Europe. Support for taking in Ukrainian refugees is well over 75% in a number of nations, including Estonia, France, Austria, Italy and Germany. These poll findings and general positive sentiments are in contrast to the level of support last seen during an emerging refugee crisis throughout Europe. In the middle of the 2010's, when over a million people, mainly from Middle Eastern and African countries, sought asylum, many in Europe balked at the idea of welcoming them into their countries. In a 2015 poll, 27% of British respondents said they did not think the U.K. should accept Syrian refugees. When asked the same question in March of 2022 about Ukrainian refugees, that number dropped to 11%. Societal researchers have been studying the reasons for the varying responses to refugees and have found a number of possible factors, including shared cultural heritage, shared history, and common language. For example, a group of researchers found that white Christian Europeans were 11 percentage points less likely to say they would accept a Muslim refugee than a Christian one.
Though Europe is the epicenter for the Ukrainian refugee crisis, the United States has offered support. On March 24, 2022, the United States announced that it will be accepting up to 100,000 Ukrainians and others fleeing Russia's aggression through a variety of pathways, including the U.S. Refugee Admissions Program. Additionally, the White House announced that it was going to provide more than $1 billion in new funding towards humanitarian assistance for those affected by the Russian war, and an additional $320 million in "democracy and human rights funding to Ukraine and its neighbors". 
This week's Current Events resources examine the growing refugee crisis worldwide, highlighted by the current events taking place in Ukraine. The resources shared provide information and context about refugee issues and policies in the modern day landscape.
Looking for more current events resources?  Sign up at our We the Teachers Educator Resource Community page, where you can find all of our Current Events, and learn about our other programs!
Essential Questions, Vocabulary & Extend the Resources:
What is a refugee? 

What are key differences and similarities between a refugee, migrant, and Internally Displaced Person?

What historical events since World War 2 have created the most refugees across the globe?

How may current U.S. and some international law make it difficult for Ukrainian refugees to stay in the U.S. and other asylum nations for long periods of time? 

How has the current refugee crisis in Ukraine shined a light on the inequities in the refugee acceptance practices of various European countries & the United States?

In your opinion, what responsibility do individual citizens in nations not affected by war have to refugees in other parts of the world? 

In your opinion, what responsibility does the United States and the rest of the world have to refugees?
Click here for a hardcopy of the Essential Questions & Refugee Policies Vocabulary
Click here for a hardcopy of the Extend the Resources handout with suggested lesson activities and extensions
Videos:
Podcasts: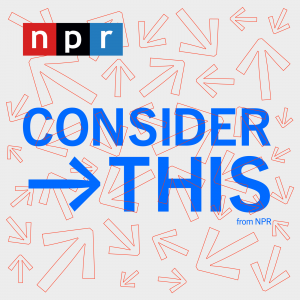 How Becoming a Refugee Changes You, Consider This, NPR, March 21, 2022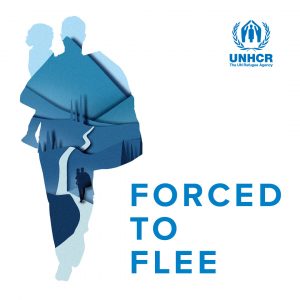 Forced to Flee, The UN Refugee Agency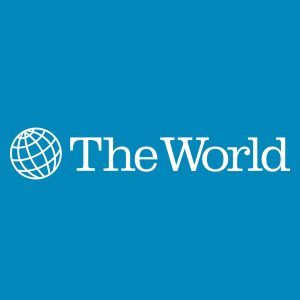 US to receive 100,000 refugees from Ukraine, The World, PRX, March 24, 2022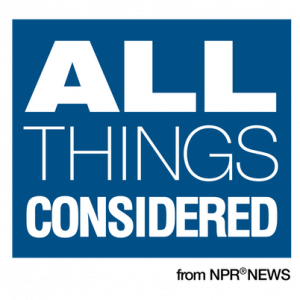 Refugees from other wars see themselves in fleeing Ukrainians, All Things Considered, NPR, March 18, 2022
Background Resources:
Images & Infographics: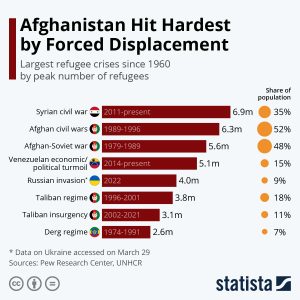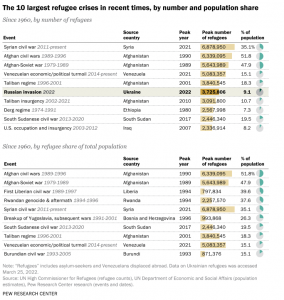 Recent Articles:

Number of Ukraine refugees passes worst-case U.N. estimate, AP News, March 30, 2022
Support For Ukrainian Refugees Is High In Europe. That May Not Last., 538, March 29, 2022
After a month of war, Ukrainian refugee crisis ranks among the world's worst in recent history, Pew Research Center, March 25, 2022
Race, culture and politics underpin how — or if — refugees are welcomed in Europe, NPR, March 3, 2022
Fundraising, hosting efforts underway for Ukrainian refugees coming to PNW, KOIN 6, March 25, 2022
Oregon humanitarian relief group sends team, medical supplies to aid Ukrainian refugees, The Oregonian, March 11, 2022
Recent Editorials:
Ukrainians are refugees, but our laws don't consider them such, The Hill, March 29, 2022
Four Opinion Writers on Ukraine: "If This War Drags On, We Are in a Completely New World", The New York Times, March 24, 2022
Help Ukraine refugees, and others across the world, Portland Press Herald, March 28, 2022
The United States is right to accept Ukrainian refugees, Los Angeles Daily News, March 30, 2022
Lesson Plans:
Teaching about Refugees, The UN Refugee Agency
Refugee Stories: Mapping a Crisis, The Choices Program, Brown University 
Passages, The UN Refugee Agency
Understanding the Global Refugee Crisis, Facing History & Ourselves
Refugees/Asylum, Immigration History, The University of Texas at Austin
Lesson Plan: The Global Refugee Crisis: A Community Responds, POV, PBS
Refugees, Your English Pal
Lesson Plans for Elementary Students:
"Sesame Street" unveils Rohingya Muppets to help refugee children, Newsela
Opinion: Collaboration and fresh ideas can bring Internet to refugees, Newsela
Refugees, asylum-seekers and IDPs around the globe, Newsela
Refugee Kids in California Say Discrimination at School Is Getting Worse, ActivelyLearn
Media & News Literacy Lesson Plans:
Media Literacy Resources – Newseum
Resource Library – News Literacy Project
News & Media Literacy Lessons – Common Sense
Media Misinformation, Viral Deception, and "Fake News" – University of Wyoming
Evaluating Sources in a 'Post-Truth' World: Ideas for Teaching and Learning About Fake News – New York Times Lessons