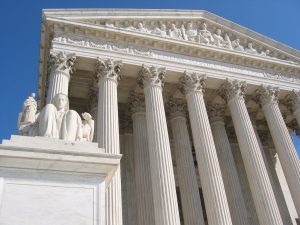 The Supreme Court of the United States, the highest judicial body in the country, kicked off its new term on October 4, 2021. The Supreme Court justices are returning to in-person oral arguments after 19 months of virtual proceedings caused by the Covid-19 pandemic. Per tradition, the Supreme Court will hear cases from the first Monday in October of this year until the first Monday of 2022. The justices enter this term facing a highly publicized decline in public support. A recent Gallup poll found that only 40 percent of Americans approved of the job the Supreme Court was doing; these rates have not been so low since 2000. This term the court will hear cases covering a wide array of issues. Many of those issues are long-standing hot button topics including, abortion rights, gun rights and the separation of church and state.
The Supreme Court is established by Article III of the United States Constitution, the only court established by the Constitution. Article III affords Congress the authority to set the number of Supreme Court justices; historically, this number has fluctuated somewhere between five and nine seats. Currently there are nine justices, with one chief justice and eight associate justices. The Constitution also holds that justices 'shall hold their offices during good behaviour' meaning that a Supreme Court Justice will hold their office as long as they choose and can only be removed by impeachment.
These nine justices will hear 39 cases this term and share most of their decisions in the middle of June. Some of the cases that will be decided are sure to have long-lasting impacts on legal precedent and the lives of Americans well into the future. Some of the more notable cases are:
Carson v. Makin – A 1st Circuit case concerning a dispute over whether Maine may exclude religious schools that offer sectarian education from a state tuition program.
Dobbs v. Jackson Women's Health Organization – A case out of the 5th Circuit that concerns the constitutionality of an abortion law passed by the Mississippi legislature prohibiting abortions after the fifteenth week of pregnancy, except under very specific circumstances
Houston Community College System v. Wilson – A 5th Circuit case in which the court will decide whether a school's board's censure of one of its members violates his First Amendment right to freedom of speech.
New York State Rifle & Pistol Association v. Bruen – A 2nd Circuit case that deals with a person's right to carry a firearm in public for self-defense under the Second Amendment.
United States v. Abu Zubaydah – A 9th Circuit case that involves a Guantanamo Bay detainee's blocked application for certain documents pertaining to his treatment during his detention and the U.S. government's reliance upon the state-secrets privilege.
This week's current events resources dive into The Supreme Court and the cases it will be hearing in its upcoming 2021-2022 term. Consider using the materials as a way to jump start explorations into relevant modern day issues, the Supreme Court's role in the judiciary, or various constitutional interpretation theories.
Looking for more current events resources?  Sign up at our We the Teachers Educator Resource Community page, where you can find all of our Current Events, and learn about our other programs!
Essential Questions, Vocabulary & Extend the Resources:
What role(s) does the Supreme Court have as one of the three branches of the federal government?
How should precedent influence Supreme Court justices in determining their opinions on cases?
To what degree, if any, should public opinion be incorporated into a Supreme Court justice's decision making process, when determining their opinions on a case?
Which of the cases to be decided this term do you believe will be most impactful? Why?
"Hard cases make bad law" is an old legal adage, what do you think this means and how does it relate to the Supreme Court?
How do you think the Supreme Court will rule on each of the cases? Why?
Click here for a hardcopy of the Essential Questions & Supreme Court Vocabulary
Click here for a hardcopy of the Extend the Resources handout with suggested lesson activities and extensions
Videos:
Podcasts: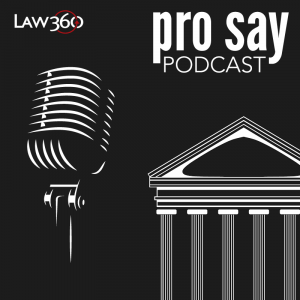 A Supreme Court Term Packed With Landmark Cases, Pro Say Podcast, Law 360, October 1, 2021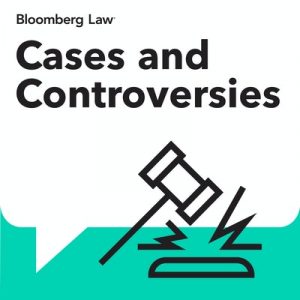 Justices Head Back to Their Courtroom For New Term, Cases and Controversies, October, 2021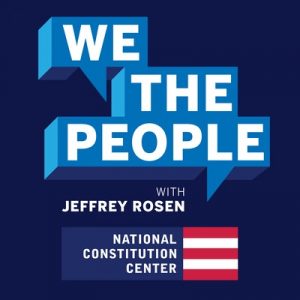 Supreme Court 2021-22 Term Preview, We the People, Center for Civics Education, October, 2021
Recent Articles:
The Major Supreme Court Cases to Watch This Fall, Time, September 28, 2021
Supreme Court justices return for in-person arguments as they face busy term of major cases, Fox News, October 4, 2021
Back in black: U.S. Supreme Court opens its momentous new term, Reuters, October 4, 2021
Guns, God and abortion are on the Supreme Court's docket this term: Here's a preview of what to expect, CNBC, October 1, 2021
The Supreme Court's conservatives cook up a stew of abortion, guns, religion and more, NPR, October 4, 2021
Back on the Bench, the Supreme Court Faces a Blockbuster Term, New York Times, October 4, 2021
Here Are the Upcoming Supreme Court Cases That Matter for Schools, Education Week, September 27, 2021
Recent Editorials:
EDITORIAL: Hot-button issues to dominate as high court opens term, Las Vegas Review-Journal, September 29, 2021
Supreme Court's new term restarts credibility concerns, Baltimore Sun, October 4, 2021
Articles for Elementary Students:
Supreme Court, BrainPop
Explainer: Why the Supreme Court ended up with 9 justices—and how that could change, Newsela, October 28, 2020
The Highest Court in the Land, ReadWorks.org
Lesson Plans:
The Power and Importance of Precedent in the Decisions of the Supreme Court, Thirteen – PBS
Judicial Review, iCivics
A Conversation on Judicial Interpretation, Annenberg Classroom
The Supreme Court: The Judicial Power of the United States, Edsitement
Media & News Literacy Lesson Plans:
Media Literacy Resources – Newseum
News & Media Literacy Lessons – Common Sense
Media Misinformation, Viral Deception, and "Fake News" – University of Wyoming
Evaluating Sources in a 'Post-Truth' World: Ideas for Teaching and Learning About Fake News – New York Times Lessons