Just a reminder that Civics Learning Project already has other articles on justice system reform and juvenile justice.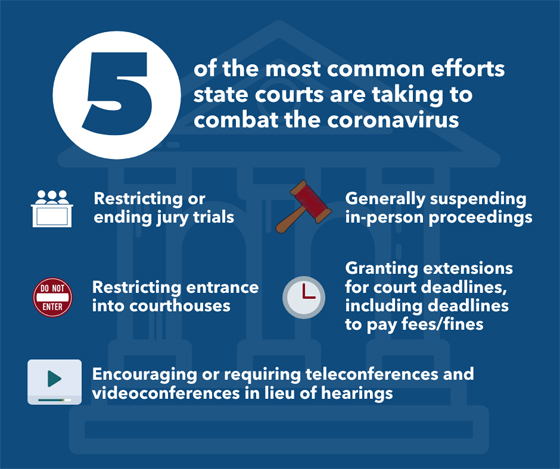 Intro
We'll be finishing out Current Events for this (now virtual) school year with a series on how the coronavirus is impacting voting, the justice system, the economy, the census, Oregon, and other current events. 
This week, we're looking at how the COVID-19 pandemic is affecting the justice system. Below you'll find links to articles, videos, podcasts, and lessons for you to use!
Essential Questions:
What is the justice system?
How do you think the justice system should respond to COVID-19?
What are the rights of someone in prison? What do you think the justice system should do for prisoners during the coronavirus pandemic?
Videos:
Podcast: 
'You Just Get Written Off': One Inmate On Life On Rikers During The Pandemic – NPR: All Things Considered, April 18, 2020
Prisoners trapped in the path of COVID-19 – Columbia Journalism Review, April 10, 2020
How Is The Justice System Responding To COVID-19's Spread – NPR: Morning Edition, March 30, 2020
Recent News Articles:
Oregon's Jail Population Down 45% During COVID-19 Crisis – OPB, April 24, 2020
Inmates In Washington State Protest After Fellow Prisoners Test Positive For COVID-19 – KPBS, April 9, 2020
Oregon's justice system adjusts for COVID-19 response – KOIN, March 19, 2020
Latest COVID-19 bill tackles justice system needs – Minnesota Lawyer, April 20, 2020
How the coronavirus is upending the criminal justice system – American Bar Association Blog, March 19
COVID-19 Resources and Information – Oregon Justice Resource Center
Criminal Justice System Response to COVID-19  – NCSL
Lesson Plans on this topic:
Justice for All – New York Times: The Learning Network
Lesson Plans regarding Media & News Literacy (general):
Media Literacy Resources – Newseum
News & Media Literacy Lessons – Common Sense
Media Misinformation, Viral Deception, and "Fake News" – University of Wyoming
Evaluating Sources in a 'Post-Truth' World: Ideas for Teaching and Learning About Fake News – New York Times Lessons