Thank you for joining us at the 2019 Oregon Civics Conference for Teachers:
Elevating Voices
Expanding Participation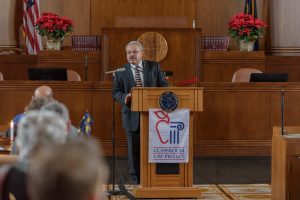 Civics Learning Project was proud to host this year's conference, which featured over 160 teachers, speakers, guests, and students on December 6, 2019.  Senator Lew Frederick began the day with a keynote that encouraged all of us to seek more opportunities to hear – and feature – diverse voices, and left attendees inspired to engage students in new ways.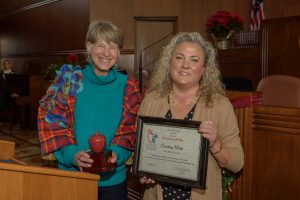 The morning session honored Courtney Wertz, Civics Learning Project's Civic Educator of the Year, for her inspiring work on behalf of students at Paisley Middle / High School. Oregon Supreme Court Chief Justice Martha Walters introduced Courtney and presented the award.
The day featured 20 workshops related to aspects of elevating various voices and expanding participation. Sessions included :
A conversation with Mary Beth Herkert, responsible for Civic Education in the Secretary of State's office
A conversation with Oregon Supreme Court Chief Justice Martha Walters about current cases before the Court
A panel of legislators from both sides of the aisle to talk about Oregon legislative agenda
A workshop on equity issues for students
A panel on Disability Diversity & Inclusion in the classroom
Panels of teachers & students on gender, immigration, and activism
The ODE's guidance on new legislative rules around Ethnic and Indigenous Studies
Randy Blazak, C

hair of the Coalition Against Hate Crime, on Oregon's new bias crime law and free speech

Issues on empowering youth before and when they encounter the justice system
Civil Rights & Civil Wrongs: Teaching African American History in Oregon
How to be critical consumers of the news and strategies for current events
On the 100th Anniversary of the 19th Amendment: Suffrage, Voting Rights, and the Coming Election season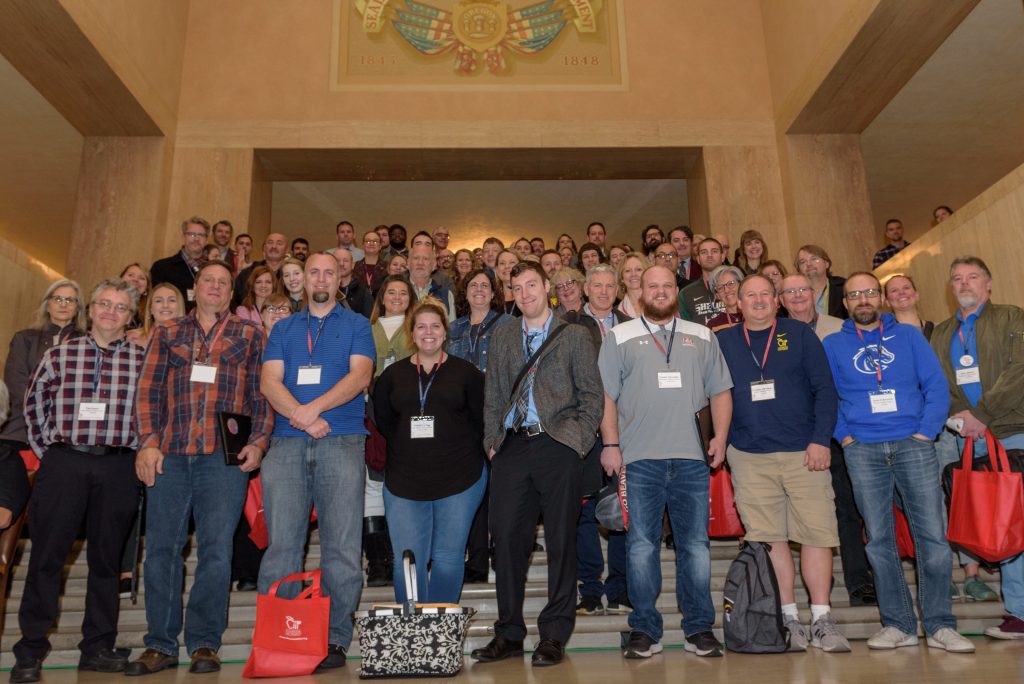 Some words from attendees of the 2019 Oregon Civics Conference for Teachers:
"LOVED IT! First time going and I will definitely go again."
"It's always such an amazing experience! Thank you!"
"This conference was amazing! I went two years ago and really enjoyed myself, but I thought the quality of the sessions was consistently even better this year."
"I had a great time, and I learned a ton! I will definitely return next year."
"Thank you for inviting us to attend! It was an enriching day and I hope to continue attending."
"I cannot wait to share this with my colleagues – excellent workshops!"
"Fantastic curriculum – I'm so excited to use this! Such great and vital information for our students."
"So many great teaching strategies modeled and discussed and ready to use an/or adapt to the classroom!"
"It was amazing to hear about these topics from the students themselves. Absolutely valuable information that every educator should hear. They were amazing!!"
History of the Conference
In 2015, the Oregon Legislature declared the first Friday of each December as "Oregon Civics Day for Teachers." To celebrate, Civics Learning Project hosts an educators' conference on that day every year at the State Capitol in Salem. The Oregon Civics Conference for Teachers is open to educators at all levels. Each year participants get an insider's view of all three branches of Oregon government, unique civics teaching strategies, and ready-to-use materials.  Before your winter holiday, refresh your mind and your curriculum, connect with teachers from around the state, and spend a day at the Capitol learning new ways to make Civics come alive in your classroom!
Attendees to the Conference earn 8 PDU Hours.