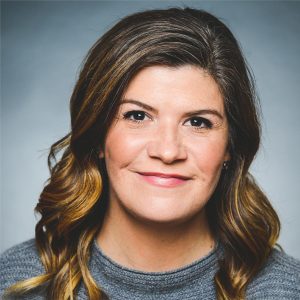 Recently, we welcomed Dru Rutledge to the Civics Learning Project team. Dru joins us as our new Office Coordinator. Dru brings a background in music and opera, along with teaching and building and product management experience to our team.
We sat down with Dru to get to know them a little better!
Who are you? What is your role at CLP? 
I am the Office Coordinator in the Civics Learning Project office in Portland, OR.
Tell us a little about your work/life experience before joining CLP.  
Most of my work experience is in the classical and musical theatre worlds, educational coaching and teaching, and building and product management. I was born and raised in Kansas and moved to Portland in 2009 after completing my Masters of Opera Performance. I received a Bachelor of Arts in Theatre and a Bachelor of Music in Vocal Performance before that. Since completing my Masters, I have performed professionally and have a voice studio focusing on pedagogy and non-traditional voice students. 
When/how did you first start interacting with CLP?
I learned about Civics Learning Project through my sister, Kasia Rutledge, who graduated from Lewis and Clark Law School and has volunteered for CLP in the past. I reconnected with the organization through Beth Madsen Bradford, CLP's Program and Communications Manager. Beth and I have had the opportunity to perform together at Portland Opera many times. Knowing she is a great colleague on and off the stage, I was excited to work with her again!
What about working with CLP are you most excited about?   
A significant part of my personal experience in classical music and teaching voice has been the study of the pedagogy of singing. My philosophy in teaching is to help students have the tools to understand their instrument so they not only have a foundation for healthy lifelong singing but also so they can share their gifts, talent, and hard work with their unique voice. I feel like CLP is doing similar work in civics education. I believe that helping young people feel empowered is essential, and I am proud that I get to assist with that work here at CLP.
Why is civics education important to you? Why should young Oregonians care about it? 
Understanding civics and the significance and power of each individual is so important. By connecting instantly with others around the world, young people today are becoming aware of inequities, injustices, and the systems that don't serve them and their communities. Knowing and understanding the systems they live in are the first steps to foster personal involvement, empowerment, and ultimately change, making every community, large and small, more prosperous, stronger, and able to flourish. 
Anything else we should know about you? Hobbies/activities/interests?
When I'm not working on my professional and creative passion for creating queer concerts and cabarets, I like to snuggle and chat with my cats, Ralphie and Cricket. I also love camping, searching for the elusive Oregon sun, sitting and reading in streams, and watching movies with friends.