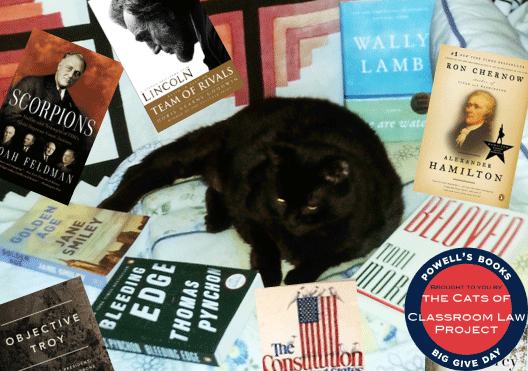 Today only!
Give to Civics Learning Project via the Give!Guide and enter to win a $500 Powell's shopping spree!
Curl up with a good book. Max shows us how it's done! With the weather cooling and days shortening, it is time to get cozy. Don't have a good book on hand? Powell's Books can help you out. And TODAY when they help you, you help us.
What a better way to give to civic education!  
New and expanded donations also qualify for the Reach Challenge Match!
Brought to you by the Cats of Civics Learning Project.