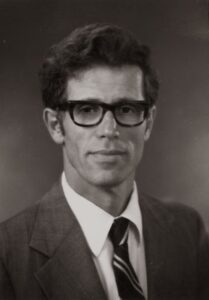 Legal Citizen of the Year Award
The Jonathan U. Newman Legal Citizen of the Year Award recognizes the late Judge Newman for his leadership in encouraging and instilling respect for civic education in Oregon. Each year, a leader is honored for demonstrating a commitment to the mission and principles of Civics Learning Project including advancing the ideals of civic education and inspiring future generations.
The first Legal Citizen of the Year Award Dinner took place in 1984, recognizing the contributions of Judge A. Ted Goodwin.  Judge Goodwin served on the bench for 65 years, and was one of only two known judges in the nation to have sat on state and federal trial and appellate benches, respectively. Forty celebrations later, this year CLP honors Judge Henry Kantor who served as an extern for Judge Goodwin while attending law school at Lewis & Clark, and sat on the Board of Directors for Civics Learning Project from 1997-2000.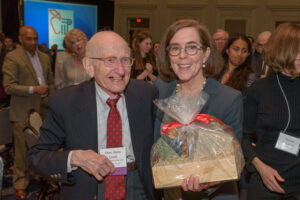 Over the years, CLP has recognized civic leaders from a variety of backgrounds – judges, attorneys, legislators, coaches, and educators. You can learn more about  our honorees from 1984 to 2023.
Due to the Covid-19 pandemic, the 2021 Legal Citizen of the Year celebration was held virtually. Honorees Mara and Rob Shlachter gave their remarks on civics education and 25 years of coaching mock trial via video, linked below.
Along with honoring a civic leader and providing an opportunity for the legal community to gather, the Legal Citizen of the Year Award & Celebration is  CLP's biggest fundraiser of the year. Every dollar raised directly supports our civics education programs throughout Oregon. You can help us reach our goal by purchasing a ticket (only a few are left!) or making a donation here.
As part of the Legal Citizen of the Year Award & Celebration, Civics Learning Project also honors an exemplary educator in Oregon with the Peter & Leslie Richter Civic Educator of the Year Award. The 2022-23 honoree is Geoffrey Stuckart from Central Catholic High School in Portland.