We're excited to introduce three new team members who have joined us over the past several weeks.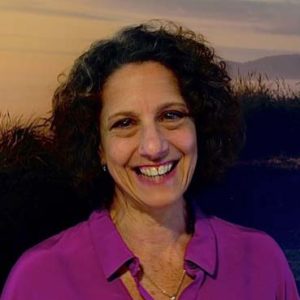 BETH COOK is our new Program Manager, leading programs including We the People, the Oregon Civics Conference for Teachers, Summer Institute, and the Ridgley Scholarship. She comes to us with over 20 years of teaching experience at the Middle and High School levels.
Beth takes over the position previously held by Cari Zall, who remains connected to the CLP community in her new position as Social Studies Content Coordinator at the Lewis & Clark School of Education. at the Lewis & Clark School of Education.
The Regional Program Managers are new positions generously supported by grants from our foundation partners and donors like you, allowing us to provide expanded programming and support around the state through our Oregon Civics Reach initiative.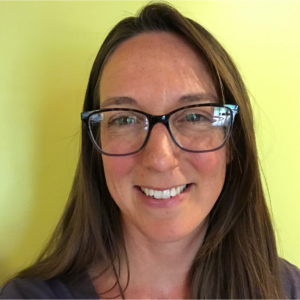 CAMBRIA FLOREN joins us as Regional Program Manager for Southern Oregon. She will be working with teachers and students in the region to support their classroom activities and implement and support programs. She has been teaching in the area for over 13 years and will continue part-time at Ashland High School.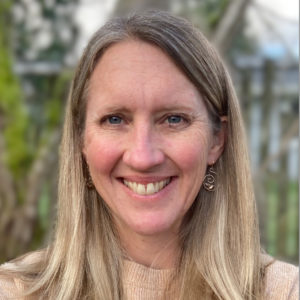 JENNY HEHNKE is our new Regional Program Manager for the Southern Willamette Valley, supporting teachers, students, and programs in that region. She has been teaching in the Lane County area for six years and will continue part-time at Eugene International High School.
Who are you? What is your role at CLP? And tell us about your experience before joining CLP.  
Beth: I am excited to be the new Program Manager at CLP, working with the rest of the team to support educators throughout Oregon with our civics programs!  Before joining CLP, I was a Social Studies and Language Arts teacher, most recently at Liberty High School in Hillsboro.  My educational philosophy focused on empowering students to find their voices, and engage in making positive changes in their community.  I truly believe that students of all ages and backgrounds can be successful change-makers when they are given the opportunity and learn the skills necessary to critically think about today's issues.  CLP programs help educators to support this learning!
Cambria: I am the Southern Oregon Regional Program Manager here at CLP, as well as a civics teacher of 13 years, the last 7 at Ashland High School in Ashland, Oregon. I have taught all over the Rogue Valley and in Grants Pass since becoming a teacher. I have used Mock Trial in almost every class I have ever taught across grades 6 through 12! And I have taught everything from French to Global Studies; Economics and Claymation.
Since becoming a teacher, I have attended every CLP workshop I could get to, created a class based on Project Citizen at my school, and gave my first workshop at the Oregon Civics Conference in 2019 about teaching Current Events.
Jenny: I am the Southern Willamette Valley Regional Program Manager and a teacher at the Eugene International High School. In my secondary school teaching life, I have taught quite a range of courses in social studies and literature for grades 6-12. I have also taught a range of Political Science courses as an adjunct professor at the University of Oregon, where I earned a doctorate in Political Science.
When/how did you first start interacting with CLP? 
Beth: I first learned about CLP when my two children took Constitutional Law at their high school and raved about the Courthouse Tour and Law Day. Then, in my MAT program at Lewis and Clark, I engaged in a Mock Trial simulation, and after I received my license, I attended training for both WTP and Project Citizen, so I could implement them in my social studies classrooms. My initial public school teaching position was at Scappoose Middle School, where I developed their first 8th grade We the People team.  I also joined Book Club and enjoyed gathering with educators from the Portland area to discuss different books and topics. I continued to use the WTP curriculum in my You and the Law classes at Liberty High, and Project Citizen in developing curriculum for the Civics and Community Service college and career pathway.
Cambria: I first got involved with CLP when I joined our Mock Trial team in high school in the outskirts of Portland. It was such an important formative experience for me, I always carried it with me and it inspired me to become an educator of law and civics later on. 
Jenny: The first time I interacted with CLP was at my first Civics Scholars Conference. After that, I went to a Project Citizen workshop and I was hooked! 
What's your favorite part of CLP?
Beth: My favorite part of CLP is the outcomes we see as students engage in our programs!  Whether judging Mock Trials, listening to We the People hearings, or supporting teachers with Project Citizen in classrooms around Oregon, seeing students use the critical thinking skills our programs teach and watching their "Ah-ha!" moments when they realize they can engage deeply and thoughtfully with complex issues always impresses and thrills me.  
Cambria: My favorite thing about CLP is all of the amazing educators I get to know across the state, especially at the Summer Institute — which is like summer camp for social science geeks. We spend hours together, designing curriculum, going on field trips, and putting on mock trials and other simulations which inspire our teaching of students later on. It rejuvenates me every summer and inspires me to keep improving my professional practices. Because of it, I have friends all over Oregon who I know are doing amazing things with their students!
Jenny: My favorite part of CLP is the emphasis on experiential learning. I have been inspired by the way CLP brings together this huge, amazing range of people interested in organizing empowering educational experiences for kids. Having educators, academics, archivists, political representatives, lawyers, judges, and professionals work together expands the possibilities to uplift kids and connect them to the world with tools to engage.    
Why is civics education important to you? Why should young Oregonians care about it? 
Beth: From a very young age, I was taught that I had a responsibility to use my gifts to impact my community in a positive way.  As a parent, and then as a teacher, my goal was to help young people realize their potential to "fix" the world.  Young Oregonians are better versed in today's issues than I think most people realize.  Our students want to see change, and civics education empowers them to find solutions to champion causes that are important to them.  CLP programs also help students think critically about policy and encourage them to take responsibility in our democratic system, rather than remain spectators.  Through civics education, young Oregonians learn to be the change they want to see in our state and the world.
Cambria: I am a mother first, and involved citizen second, and a teacher third. Of course, all of those roles overlap! I'm just pointing out the fact that being civic-minded is a big part of who I am. I believe in the public good, and that the government's job is to maintain what is good for all people under its jurisdiction. Without people who believe and work towards these ideals, there ceases to be a public good whatsoever, and so it's also important we teach civic engagement –which is a huge part of what I do. Project Citizen is a project-based learning program that helps young people learn how to take agency in addressing the problems in their own communities. That's what democracy is all about, after all!
Jenny: Civics education is important to me because it can allow kids to feel empowered with knowledge of how decisions get made that affect our daily lives. Civics education is important because it's truly about people – in the best sense – people trying to make things better for others. Kids literally want to make the world better. If civics education can show them how exactly change happens and how they can actually make a difference, young Oregonians will care because they can see themselves as change-makers.
I once interned for a Congressperson in Washington, D.C., which was an amazing experience. However, it was when I dove into archival research that I got the most excited about political change. Seriously! I got to see and hear the stories of normal people from the past making change through many different channels – from local organizations, newsprints, informal networks, school clubs, and school board meetings. This is the stuff of authentic civics education – the stuff where kids can see that their own lives, passions, or interests can be used to make changes in diverse ways at multiple levels (local, state, national). I want change to feel within grasp.
Anything else we should know about you?
Beth: I have had the amazing opportunity to live in different areas of the US and Germany and to travel to many parts of the world, but I love being able to explore the beauty of Oregon.  When I'm not traveling, you'll find me in my kitchen, recreating the dishes that I've eaten, and sharing them with my husband, and when they visit, my two grown children.
Cambria: I have two boys, six chickens, a huge wolf-mutt, and a wonderful home in rural Southern Oregon, where I climb trees, play music, and make pottery in my free time.
Jenny: The places most precious to me are the mountains and the ocean. I am happiest when I am diving in lakes, swimming in the ocean, camping, hiking, and exercising. I live with my two young kids, husband, and a house of pets – two big dogs, a lop-eared bunny, and a bearded dragon. Being an introvert, I also recharge reading beautiful literature, poetry, organizing things, and baking cookies.