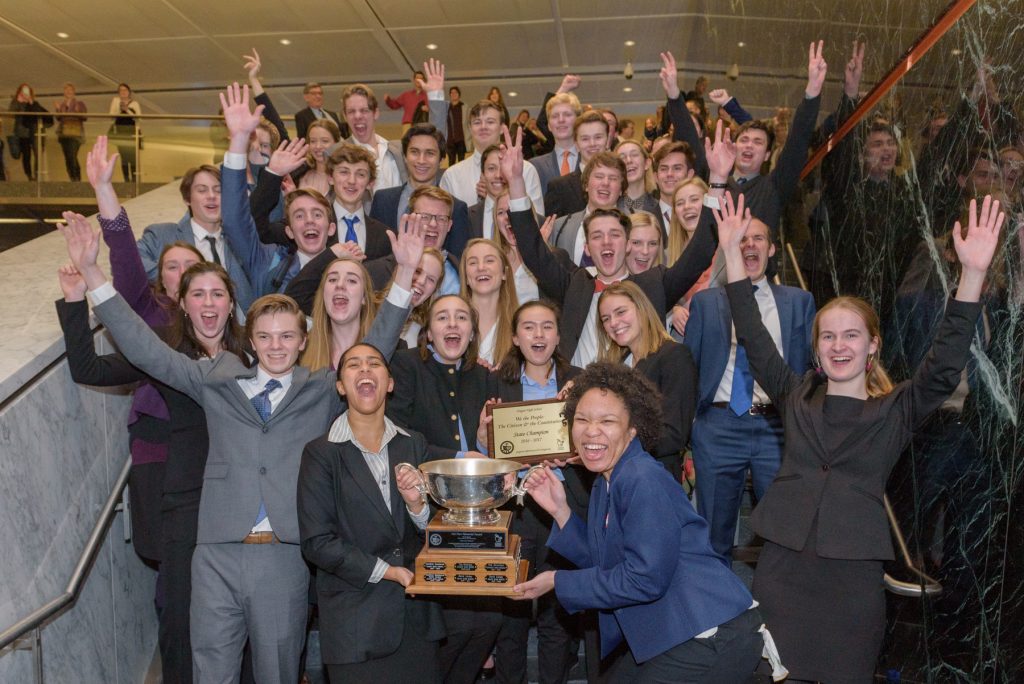 Every year, hard-working teams of high school students gather in the nation's capital to demonstrate their knowledge of the complex workings of our Constitution and democracy. On April 24, the Grant High School Generals placed second in the prestigious competition, coming in behind the Maggie L. Walker Governor's School for Government and International Studies from Virginia. Oregon has a significant track record in the competition, with eight national wins.
"Congrats on making it to the #wtpfinals! Once you're done there, wanna run for office?" Gov. Kate Brown tweeted her well-wishes to the Generals.
After securing its place in the top ten, the Grant team was able to meet with Supreme Court Justice Ruth Bader Ginsberg and Chief Justice John Roberts.
See the website for more information on We the People.
And we have more to report!
Not only did the Grant HS Generals place second in the high school competition, but Wood Middle School students from  Wilsonville placed THIRD in the We the People National Invitational Event!
This program is led by teacher Linda Koller with coaching help from board member Steve Johansen. The invitational event for middle school students was held April 28-May 1, at the same venue in Leesburg, VA (near Washington, DC), as the high school students the week before and had many of the same judges.
Hats off all around!