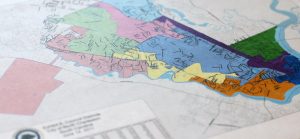 On Monday September 27, 2021 Oregon Governor Kate Brown signed into law bills that define the redistricting of Oregon's ninety state legislative districts and now six congressional districts. In doing so, Oregon became the first state this year to pass a congressional redistricting plan. Due to a growing population as determined by the 2020 U.S. Census Oregon gained a federal Congressional seat in the House of Representatives.
Using population counts from the every-ten-year U.S. Census, states are apportioned a number of elected representatives in the federal House of Representatives. Since a federal law sets the size of the House at 435 seats, the number of representatives per state changes based upon the either growing or shrinking size of each states' population. For example, based upon the 2020 census, just like Oregon, the following states will be gaining at least one district/Congressional representative: Colorado, Florida, Montana, North Carolina, and Texas. Conversely, due to shrinking or static population numbers California, Illinois, Michigan, New York, Ohio, Pennsylvania, and West Virginia will all be losing at least one Congressional representative.
Following the apportionment of districts, it then becomes the responsibility of each state with a new number of representatives to draw new district boundaries to account for the new allotted amount of representatives. Oregon, like all states, must comply with the Equal Protection requirements set forth in the U.S. Constitution as well as abide by the Voting Rights Act and constitutional rules on race when drawing their representative maps. Additionally, Oregon statutes require that, as nearly as practicable, districts must be contiguous, utilize existing geographic or political boundaries, not divide communities of common interest (a group of people in a geographical area, such as a specific region or neighborhood, who have common political, social or economic interests), and be connected by transportation links when determining state legislative and congressional districts. State law also requires that districts not be drawn for the purpose of favoring a political party, incumbent or other person.
Though the Oregon Constitution, legislature and Secretary of State have all laid out rules and guidelines for redistricting, each state addresses the topic in their own unique way. There is no one way to draw these new maps, and throughout the U.S.'s history, the redrawing of representative maps has been contentious. Some states, in an attempt to remove partisanship from the process, have implemented redistricting commissions to make the map-drawing determinations. On the other hand, many states rely upon their legislators to draw their own boundaries, many times calling into question issues of political bias, power and that ever-so-present word, «gerrymandering.»
Looking for more current events resources?  Sign up at our We the Teachers Educator Resource Community page, where you can find all of our current events, and learn about our other programs!
Essential Questions, Vocabulary & Extend the Resources:
What are some inherent challenges with the redistricting process? How may they be addressed?
Who is best suited to draw the new district maps when a state is allotted a new number of House representatives?
How does the adage, "One Person, One Vote", relate to the redistricting process?
What types of reforms have been advocated for in the redistricting process and which ones do you believe may be the most effective?
How does the Census and current redistricting process impact the U.S.'s democracy?
Click here for a hardcopy of the Essential Questions & Redistricting Vocabulary
Click here for a hardcopy of the Extend the Resources handout with suggested lesson activities and extensions
Videos:
Podcasts: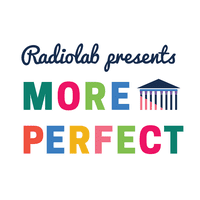 "Who's Gerry and Why Is He So Bad at Drawing Maps?", More Perfect, NPR, October 3, 2017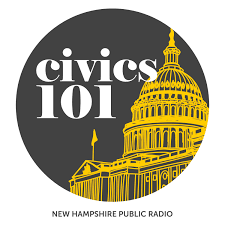 "Gerrymandering", Civics 101, NHPR, 2017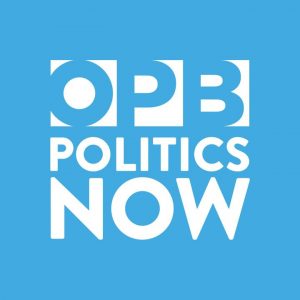 "'OPB Politics Now': Redistricting wrap up and the future of civility in the statehouse", OPB Politics Now, NPR, September 30, 2021
Political Cartoon & Background: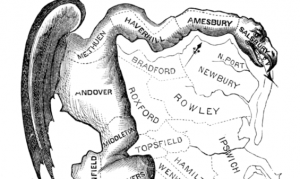 In 1811 the Massachusetts legislature, controlled by the Democratic-Republican party, redrew their state's Senate districts to ensure the much maligned Federalist party would be unable to have a candidate elected. The governor of Massachusetts at that time, Elbridge Gerry, was wary of how the new districts were designed but in February of 1812 signed the redistricting bill. Gerry was a signer of the Declaration of Independence, a congressman, diplomat, governor, and the fifth vice president of the United States, but his lasting legacy in American history may be a word that most do not even recognize originates with him, gerrymander. After the redistricting bill was implemented many poked fun at the "monster" like districts, noting that one of them looked like a salamander. This observation quickly morphed into a "Gerry-mander" combining Elbridge Gerry's name and the interesting salamander shape.
As with Massachusetts all those years ago, gerrymandering today typically refers to politicians manipulating the redistricting of their state to protect their party's own interest, often at the expense of other political parties and historically, communities of color.
Recent Articles:
Public weighs in on redistricting, but will it matter?, Portland Tribune, September 28, 2021
Oregon lawmakers pass plans for new political maps, after Republicans end boycott, Oregon Public Broadcasting, September 27, 2021
Oregon's redistricting maps official, after lawmakers pass them, Gov. Kate Brown signs off, The Oregonian, September 27, 2021
Middle School Students Solve The Issue Of Gerrymandering And Win $10,000 Prize [Infographic], Forbes, November 10, 2020
Oregon Supreme Court upholds new state House and Senate maps, OPB, NPR, November 22, 2021
Recent Editorials:
The voting fix that cannot wait: Stopping partisan gerrymandering, The Washington Post, August 2, 2021
Editorial: Proof, again, that Oregon needs an independent redistricting commission, The Oregonian, April 19, 2021
EDITORIAL: It's past time for independent redistricting, Portland Tribune, September 22, 2021
Articles for Elementary Students:
How the 2020 census shifted House seats and could affect 2022 midterm elections, Newsela, May 10, 2021
Supreme Court upholds partisan voting districts, scraps census question, Newsela, July 1, 2019
Lesson Plans:
Drawing the lines: Parties fight for redistricting power, PBS Learning Media
The Lowdown | Redistricting: How the Maps of Power Are Drawn Lesson Plan, PBS Learning Media
Mini-lesson: Gerrymandering (HS), iCivics
How States Redistrict – The Case of 2022, CSPAN Classroom
Can You Gerrymander Your Party to Power, The New York Times
Media & News Literacy Lesson Plans:
Media Literacy Resources – Newseum
News & Media Literacy Lessons – Common Sense
Media Misinformation, Viral Deception, and «Fake News» – University of Wyoming
Evaluating Sources in a 'Post-Truth' World: Ideas for Teaching and Learning About Fake News – New York Times Lessons