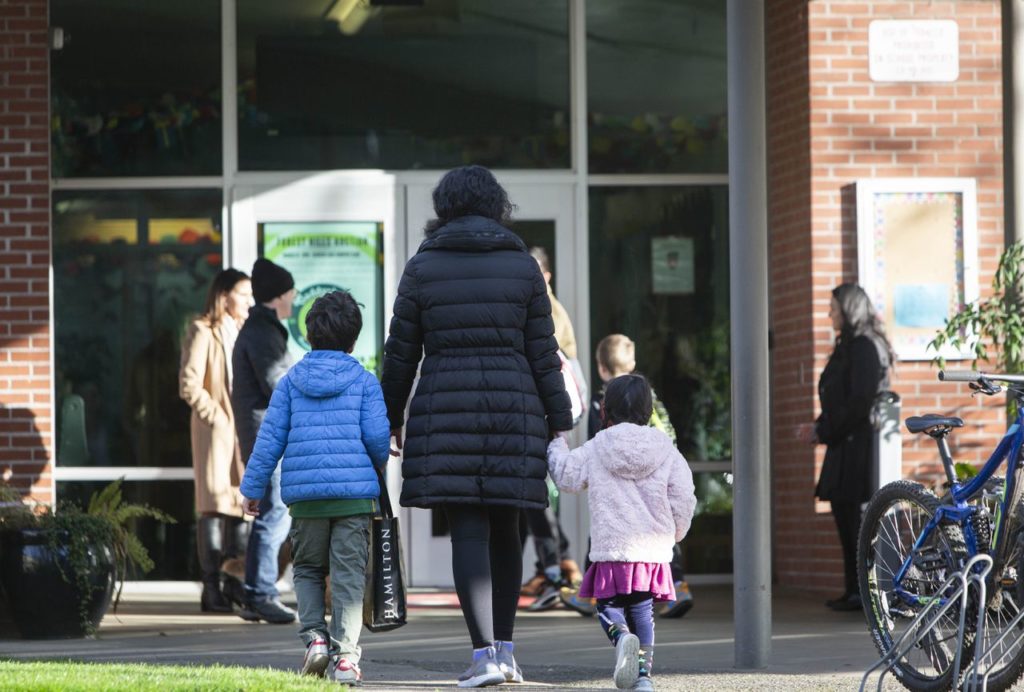 President Joe Biden passed an executive order on January 21, 2021, to "ensure that students receive a high-quality education during the coronavirus disease 2019 (COVID-19) pandemic, and to support the safe reopening and continued operation of schools," including childcare providers, Head Start, and higher education. President Biden wants all schools to be ready to go back to in-person learning by April of this year.
Teachers, parents, and administrations disagree on how to get there. Several teachers' unions across the country are pushing back against the move to reopen schools at this point in the pandemic. Notably, New York, Baltimore, and Chicago public schools have delayed plans to reopen their schools due to direct actions and lack of agreement between their districts and teachers' unions.
In January, the Oregon Department of Education announced more relaxed guidelines for school openings, creating a path for schools — even in areas with higher coronavirus incidence, like Portland — to offer in-person instruction to students in coming months. 
In light of this, Governor Kate Brown made the controversial decision to prioritize teachers over other groups to be among the first to receive the COVID-19 vaccine. Vaccinations of the state's roughly 26,000 teachers began last month. Many Oregon teachers will have received their second dose of the COVID-19 vaccine before February 15, the target date for elementary school reopenings across the state.
"Reopening schools is paramount and necessitates immunizing educators," Governor Brown asserted, pointing out the many shortcomings of remote learning, the social isolation students are experiencing, and the urgency of the waning school year. Others fear that returning to schools during the pandemic will create a host of other problems, including increasing community spread of the virus.
This week's Current Event resources allow you to explore and promote meaningful discussion with your students about school reopenings during the coronavirus pandemic and its implications for all students, teachers, and community members.
Essential Questions:
Videos:
New Report Adds to the Debate Over School Reopenings —
NBC Nightly News
Biden pushes to reopen schools while fighting COVID-19 pandemic — CBSN News
Debate intensifies as Oregon school districts take control of reopening plans — KGW News
Audio & Podcasts: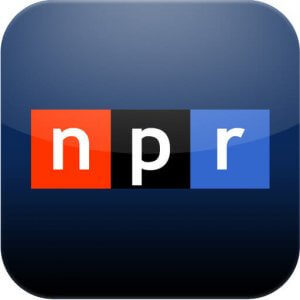 Teachers Union Head: Examples Of Success And Trust Key To Reopening Schools (4 mins)
Recent Articles:
Recent Editorials:
Political Cartoons: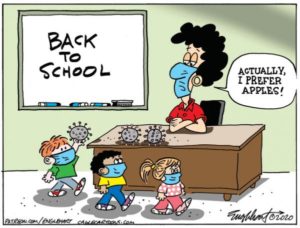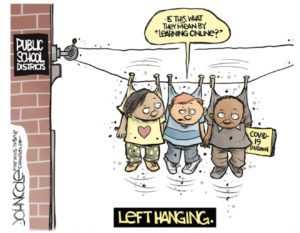 Resources for using Political Cartoons in the Classroom: 
Primary Sources:
Visual Resources:
Lesson Plans:
Lesson Plans regarding Media & News Literacy (general):
Media Literacy Resources – Newseum
News & Media Literacy Lessons – Common Sense
Media Misinformation, Viral Deception, and «Fake News» – University of Wyoming
Evaluating Sources in a 'Post-Truth' World: Ideas for Teaching and Learning About Fake News – New York Times Lessons