CLP: Celebrating 40 Years of Civics Learning in Oregon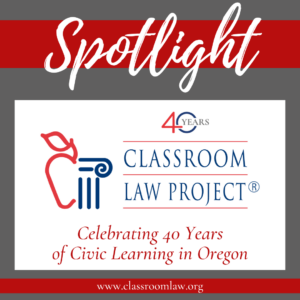 This year marks the 40th Anniversary of Civics Learning Project's founding as a non-profit organization in 1983. Over the next 12 months, we'll be using the monthly Spotlight to feature different programs and people who have helped shape CLP over the years.
The organization that evolved into CLP began as the Tri-County Law Related Education Project, and was created in 1973 by a dedicated group of educators, attorneys, judges, and other civic leaders. By 1976, the Oregon State Bar had created an Ad Hoc Committee on Law Related Education that partnered in this work. From there, the idea for a non-profit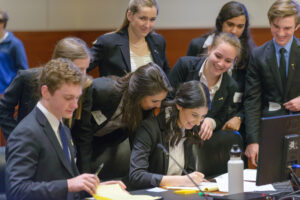 dedicated to ensuring that young Oregonians had the tools to participate in democracy and be active community members took flight.  
In 1983, after a few more years of careful planning, finding a permanent home, and hiring an Executive Director, Civics Learning Project was formally incorporated, bringing that non-profit vision to reality.
Since those early days, Civics Learning Project has grown into a premiere educational organization. With thousands of partners, participants, volunteers, and donors who value and support our work, we continue to innovate and expand our reach around the state.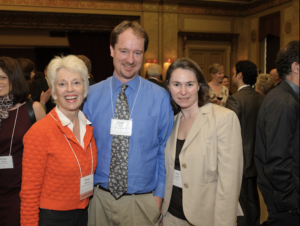 All of us at CLP are excited to celebrate our first 40 years with you… and we look forward to all we can  accomplish in the years to come!
Do you have a favorite memory or experience to share? Email and let us know!